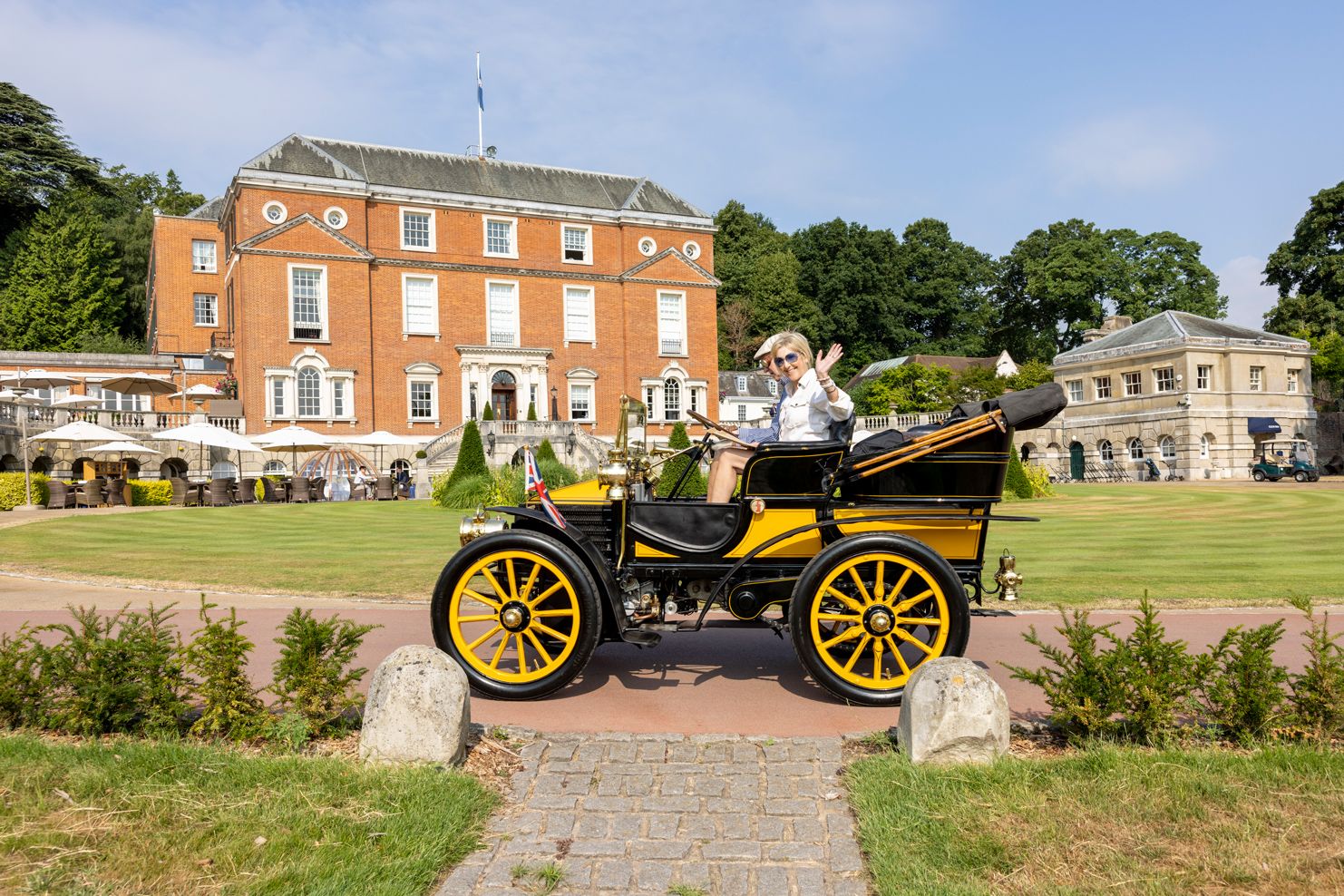 The new Summer Veteran Car Run for pre-1905 cars was established to provide owners of these extraordinary pioneering vehicles with a relaxed and convivial opportunity to warm up their magical machines for the November event in the summer.
Based at the Club's stately Woodcote Park clubhouse near Epsom in Surrey, the one-day Summer Run took place on Thursday 21 July, and consisted of a leisurely departure into the countryside, heading for a fittingly friendly lunch stop before a gentle return to the seclusion of Woodcote Park in good time for afternoon tea and a casual concours in the grounds. Not to mention a game of croquet with a Veteran twist!
For those wishing to settle in for the afternoon and soak up the evening sunshine and fine hospitality there was a splendid dinner in the Club's historic Motor House amongst some of the Club's heritage fleet.
VIEW THE 2022 SUMMER VETERAN CAR RUN IMAGE GALLERY VIEW THE VIDEO