25 Oct 2022
Tips for a young driver - from a young driver!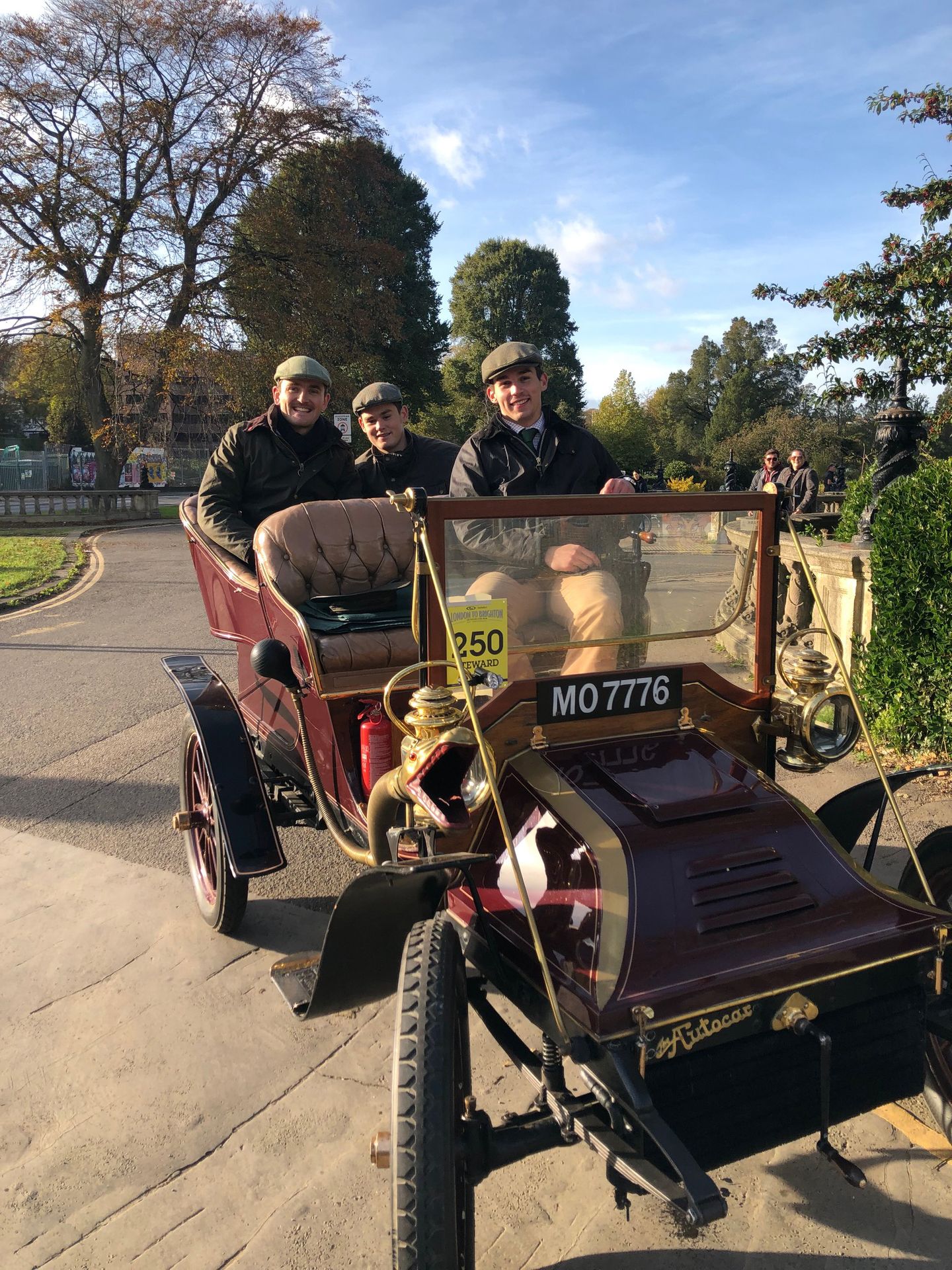 I drove the London to Brighton Veteran Car Run for the first time in 2021, at the age of 21, and am part of a small but growing group of young drivers who love this event. I am, though, a veteran passenger, having been on the L2B almost every year since the age of 8. My first Run driving was complicated, the gears were hard to find and it was nerve wracking, but it hasn't put me off and I hope to have a more successful Run this year.
I have put a list together to help others with the name of our destination as an acronym. But the best learning experience is getting lots of practice driving your car on quiet roads, making your mistakes in private, so you are confident driving in the thrilling, pressured conditions of central London with nearly 400 other veteran cars, normal traffic and thousands of on-lookers!
Brief your passengers
- What do you expect from them: Arm signals, asking modern cars to give space behind you (especially on a hill), chocks at the ready and keeping you abreast of your surroundings. And tell them to read the instructions on the fire extinguisher!
Remain Calm
- Keep a cool head on your shoulders: the cars are tricky, listen to the engine, think through how the car is running and what you are going to do next.
If in doubt, ask for help
- From the RAC, the VCR or any old hands on the Run
Get to know your gears
- Where they are, what they feel like, and PRACTISE. Encourage your passengers to cheer when you do that perfect gear change!
Hot drinks are your friends
- Use the rest stops to relax and warm up - drink tea, coffee or my favourite, hot chocolate
Think about stopping distances
- The brakes in these cars are not like modern cars, account for that extra distance, slow down and start braking earlier – overestimate your stopping distance.
Outfit, Outfit, Outfit
-Try to fit the 1900s theme if you can but prioritise warm layers with a waterproof outer layer. Remember sunglasses or anything to shield your eyes from wind & rain. A spare pair of gloves is a luxury on a wet run.
Never forget to enjoy yourself and celebrate the small achievements
- Crack a smile for the cameras, remember to enjoy it, and don't be hard on yourself!
I would recommend the article written by my godmother, Bronwen May, recounting her first time driving last year. Remember that you are not alone, look to the faces of the other drivers at the start… we are all excited and nervous together.
We as young drivers are the future, good luck, take pride in being a driver of our beautiful machines and enjoy the experience. Nothing beats arriving on Madeira Drive!