21 Jun 2022
History in Motion: Star Trail...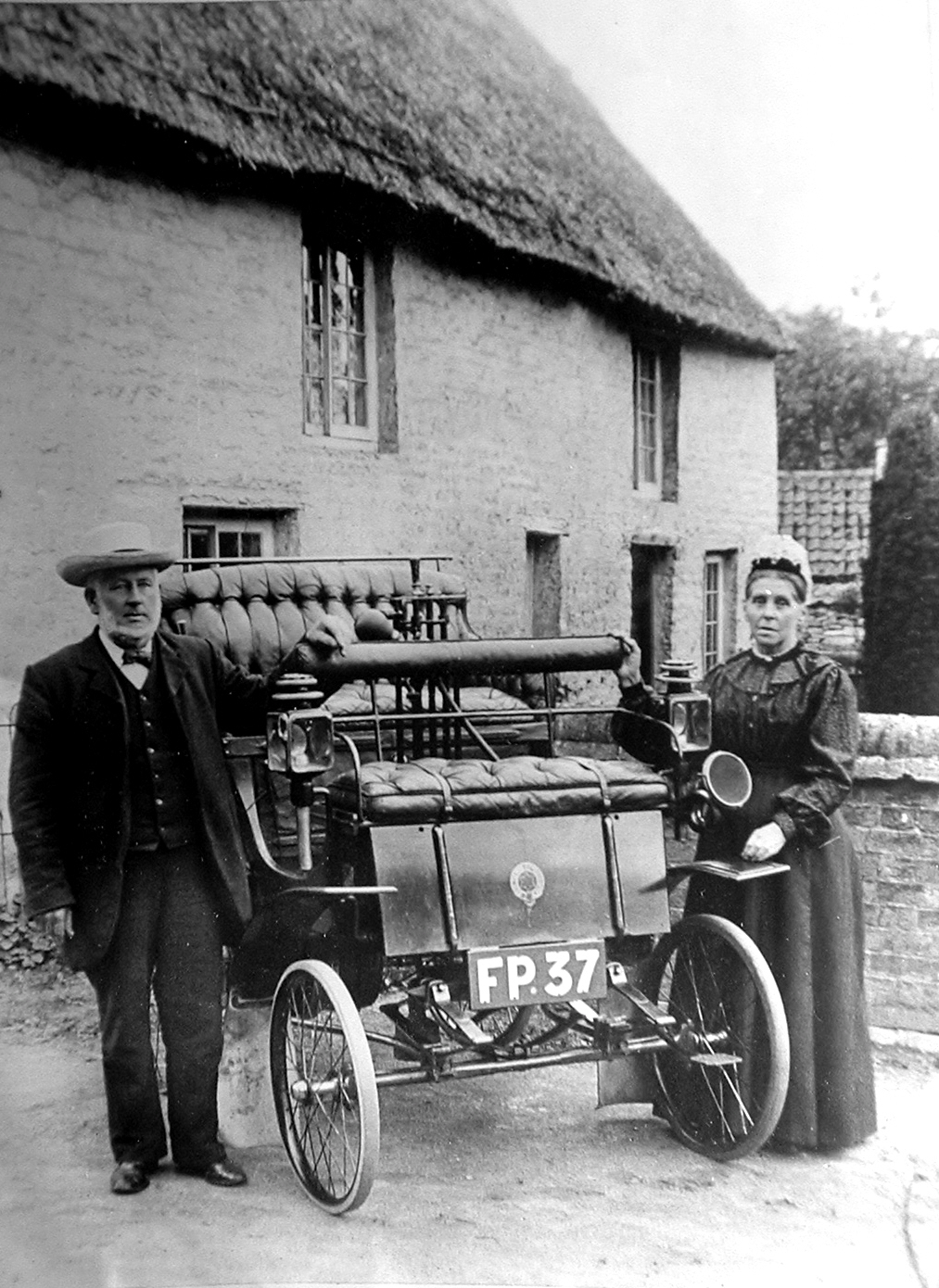 The vehicles which take part in the Veteran Car Run all have fascinating histories, and we love to hear them! Whether it's a car, bicycle or motorcycle that's an active participant in the present-day Run or one that took part in the past, tell us about its history and the people whose lives were entwined with it - and if you have old photographs showing it back in period, that would be wonderful. To be a part of our 'History in Motion' features, get in touch by email.
---
STAR TRAIL
The year is 1904 and this handsome 1898 dog cart-bodied Star 3½ HP has just received its first registration plate, six years after the car was built. The Star is an early example from that manufacturer and appeared at the 1898 Olympia Motor Show. With belt and chain drive, it has two forward speeds, two independent hand brakes and a maximum engine speed 750rpm.
It is shown here with Elijah Downs and his wife, the parents of the original owner, Arthur Downs. Arthur passed the car onto his father and it was registered in Elijah's name. Arthur taught his father how to drive so he could make the most of his new form of transport.
The Downs family lived in Ryall in the county of Rutland and, since the early 1800s, they ran a foundry. Elijah's father Richard was a plough maker who employed six men, while Elijah – who took over the foundry in the second half of 19th century – was a machine maker and iron founder. After Elijah's death the Star was inherited by Arthur's brother Alfred, and Arthur's great-grandson, Tim Downs, tells us that it was stored at the back of the foundry works in Ryhall.
From disrepair to competitive motoring
According to the Salisbury Museum, which recently received a photograph of FP 37 amongst a collection of photographs donated to them, around 1919 a J R Harmston 'and friends' discovered it in a poor state, languishing in a shed. Harmston spent the next two years restoring it.
In 1927 the car was sold through University Motors, which was then based at 7 Hertford Street, Mayfair, London. FP 37 was bought by F. S. Rowden, a keen motorist who drove it on several London to Brighton Veteran Car Runs in the late 1920s and '30s. In its report on the 1934 Run, MotorSport magazine noted that Rowden encountered problems on the Croydon bypass 'with its severe gradient; the first hump caused Rowden's 1898 Star to shed his passenger, and he retired later on.'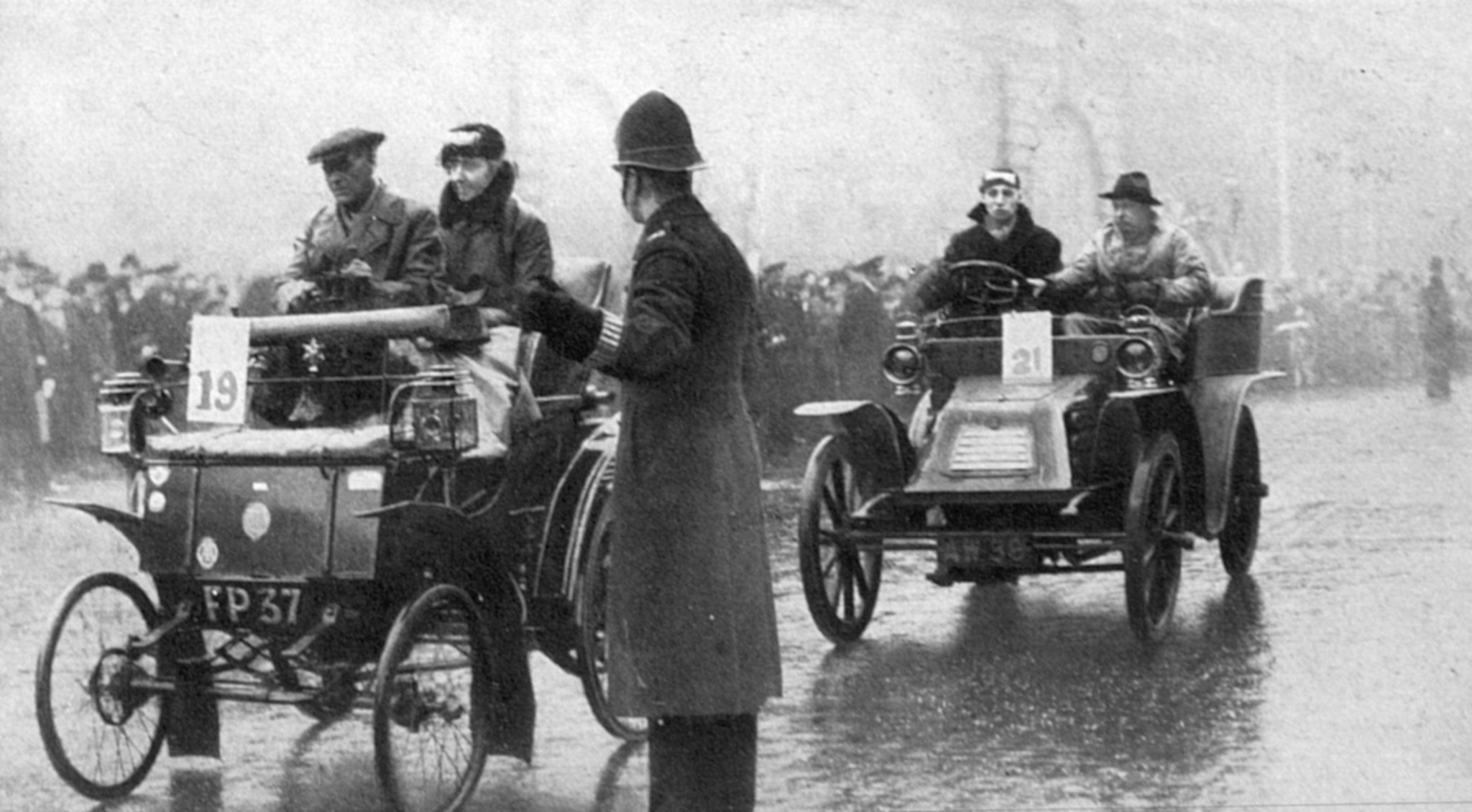 FP 37 on its way to Brighton in the hands of FS Rowden
Rowden also raced the car at Brooklands, including the 1931 Daily Sketch 'Old Crocks Race' and in 1949 MotorSport listed the Rowden/Star combination finishing third in the Veterans class of the VCC Eastern Rally. This latter sounds like a particularly jolly weekend, with the magazine stating 'The total entry for the two-day event was 56, of which 27 rallied on Sunday at the Norfolk Broads Yacht Club, Wroxham, where 90 drivers and passengers partook of tea, followed by a two-hour cruise to Horning and back. At 6.15 p.m. the cavalcade of Veteran and Edwardian cars started on the nine-mile drive to North Walsham, where Douglas FitzPatrick entertained the crews at a cocktail party at Bradfield Hall. The remaining cars rallied at Eaton Park, Norwich, on Monday morning. Four Veteran and two Edwardian cars failed to arrive. The Road Safety Drive over a course of 8 1/2 miles round the city was followed by the gymkhana events. These events were watched by a crowd estimated at over 20,000.'
That same year FS Rowden and the Star enjoyed great success at the Bristol MC and LCC Veteran and Edwardian Rally and Trial, storming ahead on the hillclimb and with 'bottom speed only needed near the summit' (MotorSport) to beat a 1902 Panhard and 1903 Clement-Talbot to take victory in the Veteran Class. It also won the prize for the Oldest Car to Rally.
The journey to Australia
Veteran Car Run records show that Rowden entered the Star on the Run at least up until 1950; he then entered another Star until 1959 - though, as records for those years don't include registration numbers, it's not impossible that it was the same car!
The Star then disappears from records for some years and, at some point, the dog cart body was remodelled to a vis-à-vis. In 1965 renowned Australian car collector Percy Markham bought it and shipped it to Australia, where it formed part of his family's collection which was displayed in their Antique Auto Museum in Wembley, Western Australia. In 1970 the car was one of 22 vehicles that Percy Markham sold to the Western Australian Museum at a very low price and on interest-free instalments.
Almost two decades later the WA Museum controversially decided to auction off 10 of those cars – including the Star – to public outcry. The successful bidder for the Star failed to complete on the deal, and the car has remained the property of the WA Museum ever since. For some years now it has been displayed on loan at the Motor Museum of Western Australia.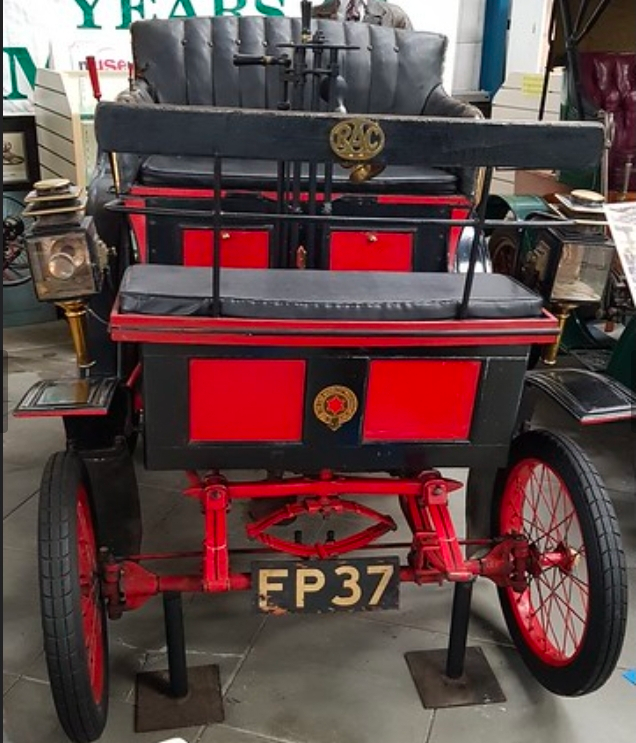 Mystery motor cars
As for the Downs family, they remained keen motor car owners. Indeed, it became their business. The family spent much of the early 20th century making bicycles and motorcycles and family history says that Arthur's son (Tim's grandfather) Hubert built a couple of cars himself. In the mid 1920s Arthur and Hubert were in business together in Grantham with a fleet of vehicles the family believes they hired out, including a Sunbeam, Studebaker, Overland, La Buire, De Dion, and a Minerva Bus. Earlier, Arthur had run a Sunbeam Maberly and a De Dion Bouton tricycle and trailer - he used to have to lean over the handle bars to prevent it rearing up when pulling away!
In the course of researching the Star, Tim has also come across various other wonderful images of members of his family in early cars – including these two below. He would love to find out more about these particular machines! If you have any ideas, please contact us and we will pass the information on to him.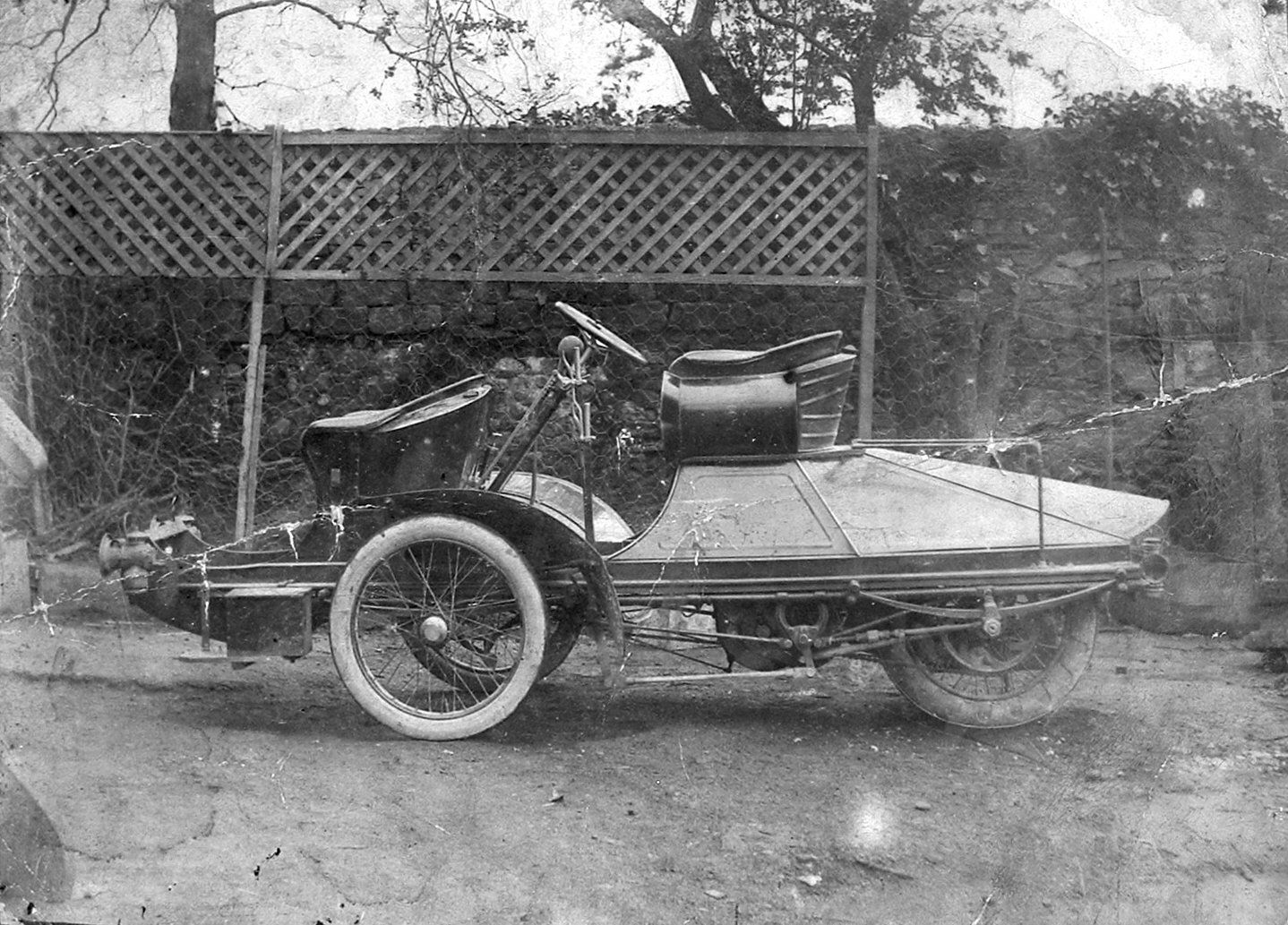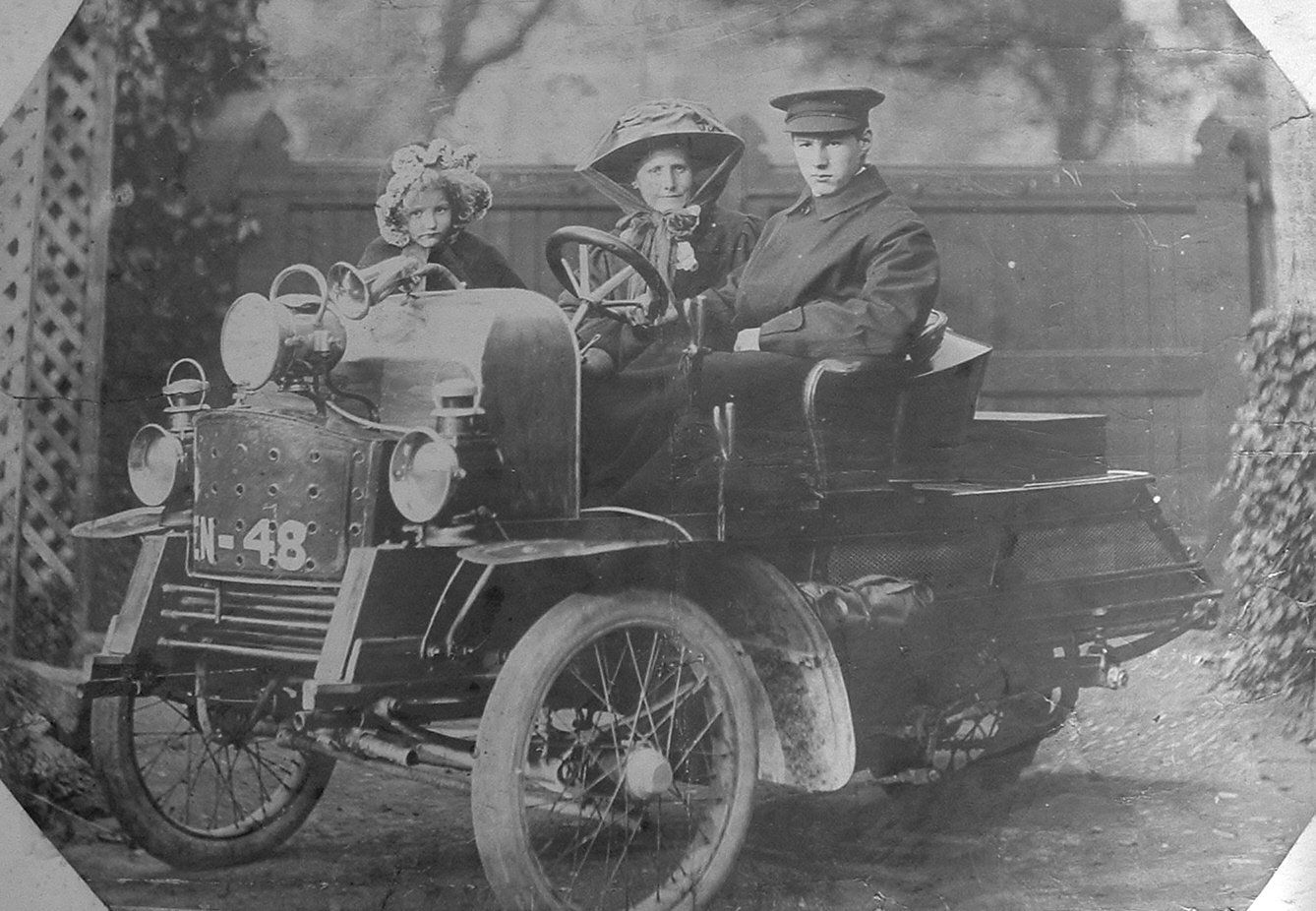 A strange coincidence
When this article was published, one of the present-day participants on the Veteran Car Run was surprised to recognise the registration plate FP 37. It is now on his modern road car!
Our thanks to former classic motoring journalist and teacher – now historic motor car researcher – Pete Wood, for making us aware of this story. We will be interviewing Pete in a future feature on the website as he tells us about his journeys into the motoring archives to unravel the history of numerous veteran cars.