26 Sep 2022
A first-timer on the Run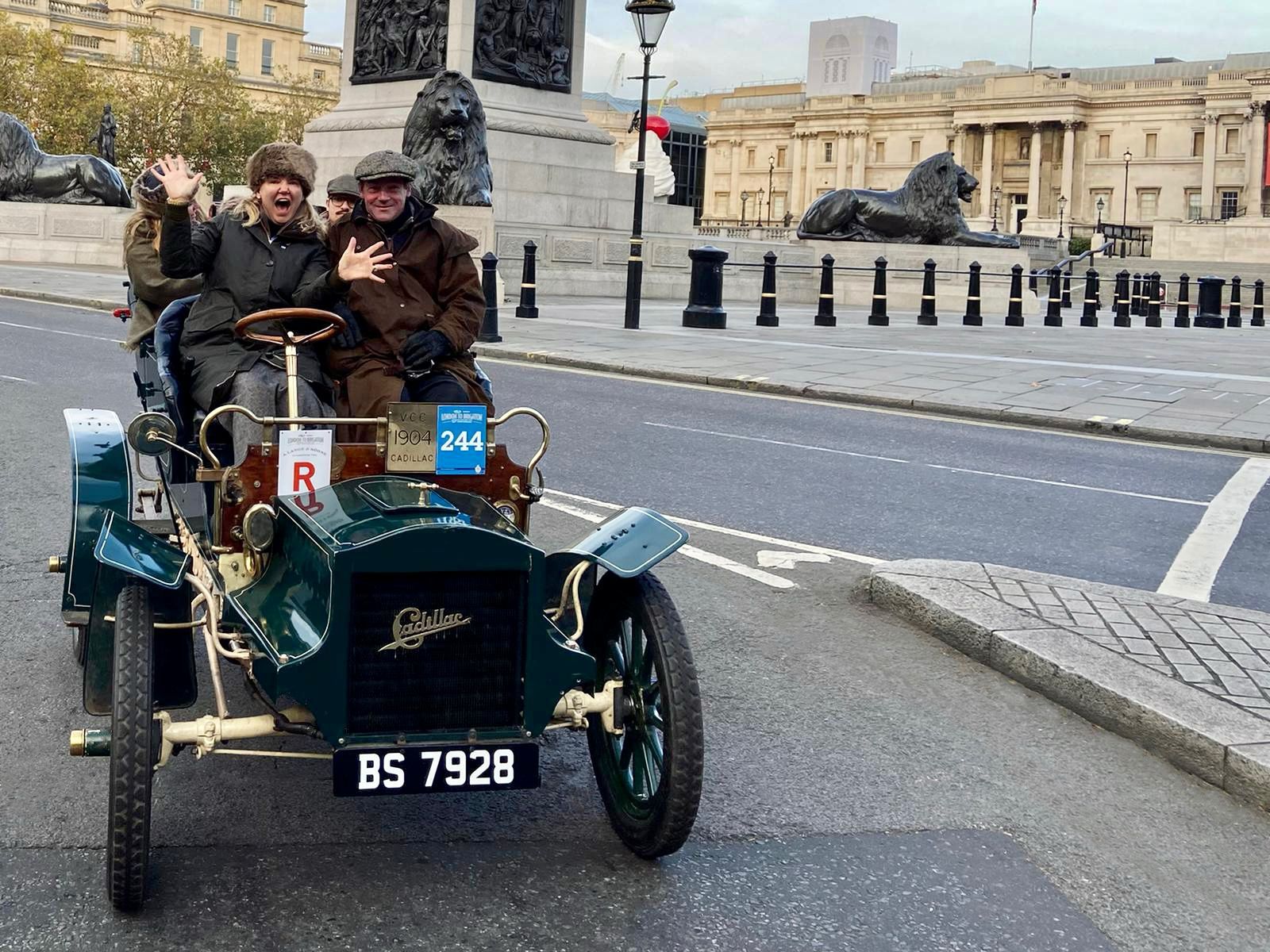 Not many things scare me, I mean really scare me. I've flown long haul solo with newborn twins, arranged multi-billion dollar deals and regularly remove large arachnids from bathtubs. My equanimity is rarely disturbed so I was somewhat taken aback to be staring into the darkness in the early hours of Sunday 7th November 2021 kept awake by gut wrenching terror, counting down the minutes before I was to start my first time as a driver in the London to Brighton Run, I retreated to the loo to be violently sick.
Scrolling back…
For several years, I have really enjoyed the Run, whether as an observer or passenger. Warmly wrapped up, sipping libations, waving and spouting what I now know to be inane reassurances ("Darling, it will all be absolutely fine."), it was the most wonderful fun. So much fun that I had boldly declared that I wanted to join in, I wanted a car and I wanted to drive. Karma was a B and was now taking chunks out of me.
18 months earlier, as a rather nice bottle of Chablis was gently taking the edge off another boring stint in Covid quarantine, the charming Daniel Ward got in touch. He had heard what I said so would I like to buy a Cadillac for The Run. Was Bernice going to bob her hair? I knew that there was some important due diligence any owner of a car for the run had to do.
"What colour is it?" I asked. "It has a dating certificate," he replied, after a polite pause. Reader, I bought it.
And now it was November 2021…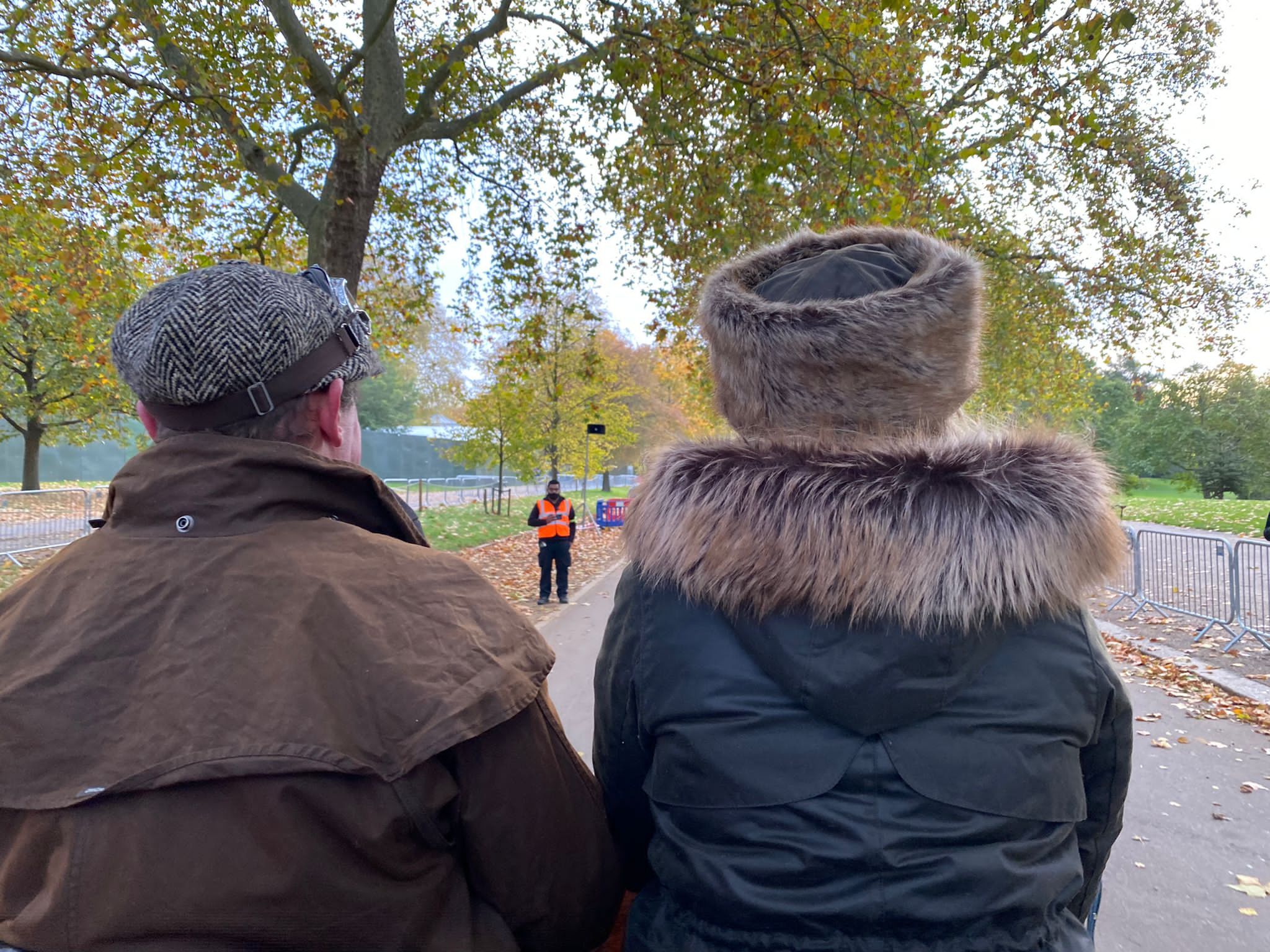 Maybe it is easier to say what I wasn't worried about that morning. I wasn't worried about the car. A Cadillac is a truly magnifient and forgiving beast. The Cadillac company was founded in 1902 by Henry Leland, a behemoth of the early twentieth century US motor industry, from the remnants of the Henry Ford Company. Whether to generate publicity, reassure nervous customers or satisfy an inner showman, some of the earliest Cadillacs performed amazing feats to prove the power and prowess of their single cylinder engines. The 1903 runabout was driven up the steps of the U.S. Capitol building in Washington, D.C. A five-ton truck load of rail road iron was hauled up a four per cent. gradient when a two cylinder engine had failed to move the truck an inch. In 1904, a Cadillac with sixteen people on board was photographed going up Shelby Hill in Detroit, in what must have been a sight to behold. And the Cadillac's reliability was touted at every possibility: "When you buy a Cadillac, you buy a round trip", promised advertisements from 1903. But I didn't want a round trip; a one way to Brighton was all I needed.
Of course, provenance is never enough. We all need to be cared for as we approach six score years and five old. My car had been loved in the past and more recently had been carefully nurtured by the wonderful Nigel Parrott and his team. So I wasn't worried about the car.
Nor was I worried about the weather. Sunshine is always preferable but as a recent émigré to The North Yorkshire Moors, I am now ready for sun, wind, sleet, rain and hail, usually all at the same time.
I was afraid of only two things: operator error and abject failure. I would fail the car, forget how to drive it, fail the Run, drive in the wrong lane, fail the passengers who were so excited, fail everyone who had been so generous with their time and help and advice. At various receptions in the week before the Run, I had asked people their advice and, as a quid pro quo, warned them all to keep away from me. I promised that I would try not to crash into them. They laughed politely, if somewhat weakly, and no doubt made notes to avoid the lunatic newbie in the green Cadillac.
On our way…
But time waits for no person. On autopilot, I just had to get ready and go. I had everything checked and triple checked the day before so just got myself ready and went to the car. The car started, much to my relief. Then, to my despair, she stalled and I couldn't immediately restart her. This was a low point but my veteran car has taught me a lot about myself; when things go wrong, what on earth is there to lose? We were here, it was us and the car and so we were going to try our best to do this. With fabulous timing, William, my redoubtable co-pilot, suggested a swearing amnesty, so with language befitting the heftiest of stevedores, we restarted and set off. Turning into Park Lane, we reached the heady heights of second gear. We were on our way.
I will never, so long as I live, forget driving up Park Lane on that darkest of mornings. The car was going, perhaps slowly (due to the driver) but definitely wonderfully (due to the car). Other drivers were beginning to congregate and drive near us. The tiniest of smiles crept onto my lips for a fleeting moment. The sunlit uplands of the Serpentine were tantalisingly close.
Turning off the engine at the start was terrifying - would we ever start again and how would I ever remember the starting procedure - but we drank more tea maintained our positive mentality and it served us well. We decided to take the small wins - our first aim was to start the car, then to cross the start line, then to leave Hyde Park. If we got to Trafalgar Square, that for us would be a complete victory (and for those that want any proof, by the time I was waiting at the red traffic lights by the Houses of Parliament, my daughter, Francesca, has a video of me actually dancing in the car seat, so happy am I to have got that far).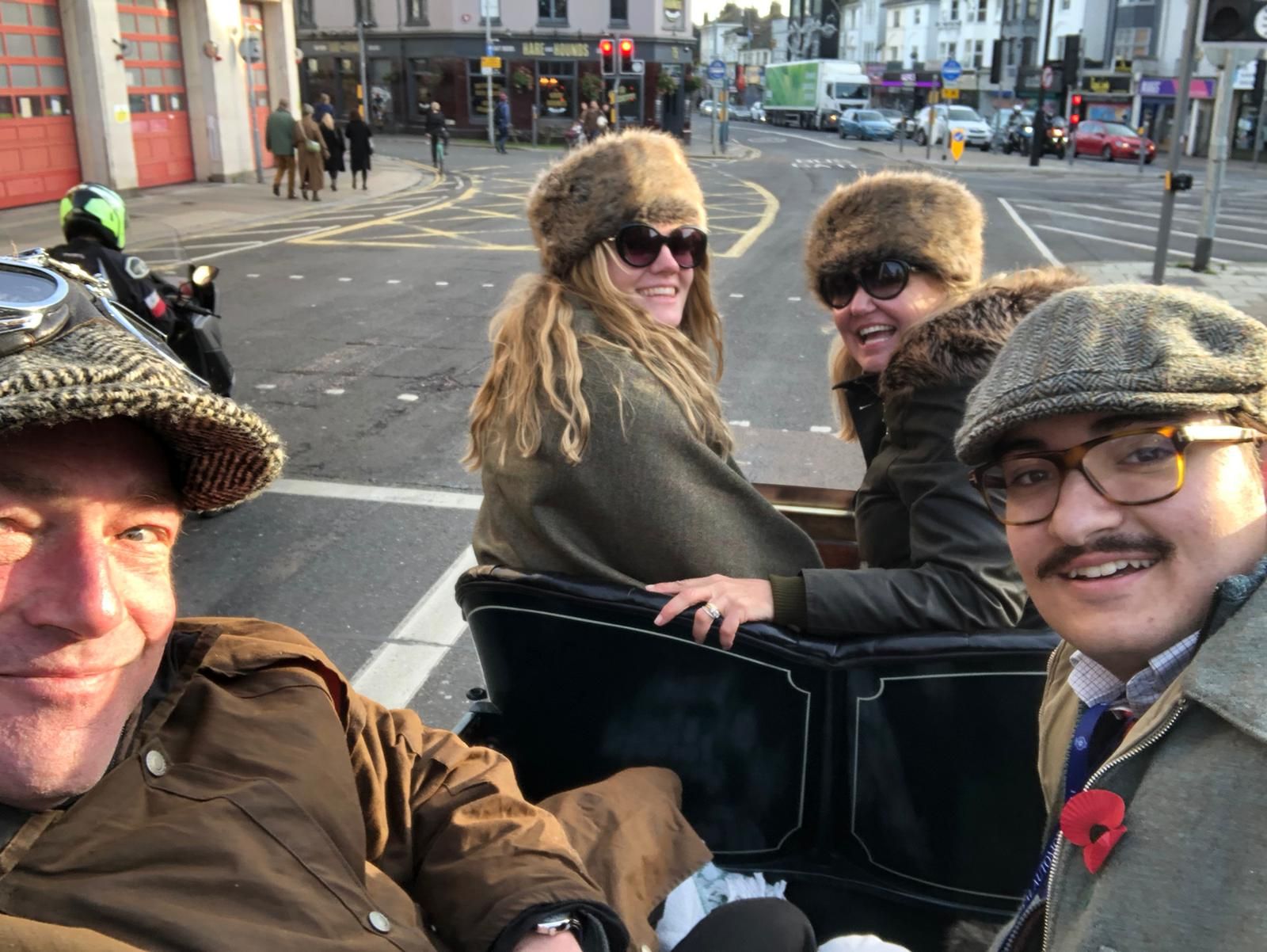 The good will from the crowds along the whole route was amazing and carried us along. Thank you to every one of the wonderful supporters who cheered and waved and even offered coffee, thank you to the other road users who were so kind and considerate; thank you to everyone who helped bump start us when I stalled, thank you to the cyclists who wonderfully flanked us and shouted support and measured our speed. And within the car, the atmosphere was incredible. There was lots of laughing, an amount of swearing (all from me, mainly when I stalled) and so many smiles that my face was aching by the time we reached Brighton. My passengers were so supportive and far better passengers than I ever was. I hope they'll be with me again this year.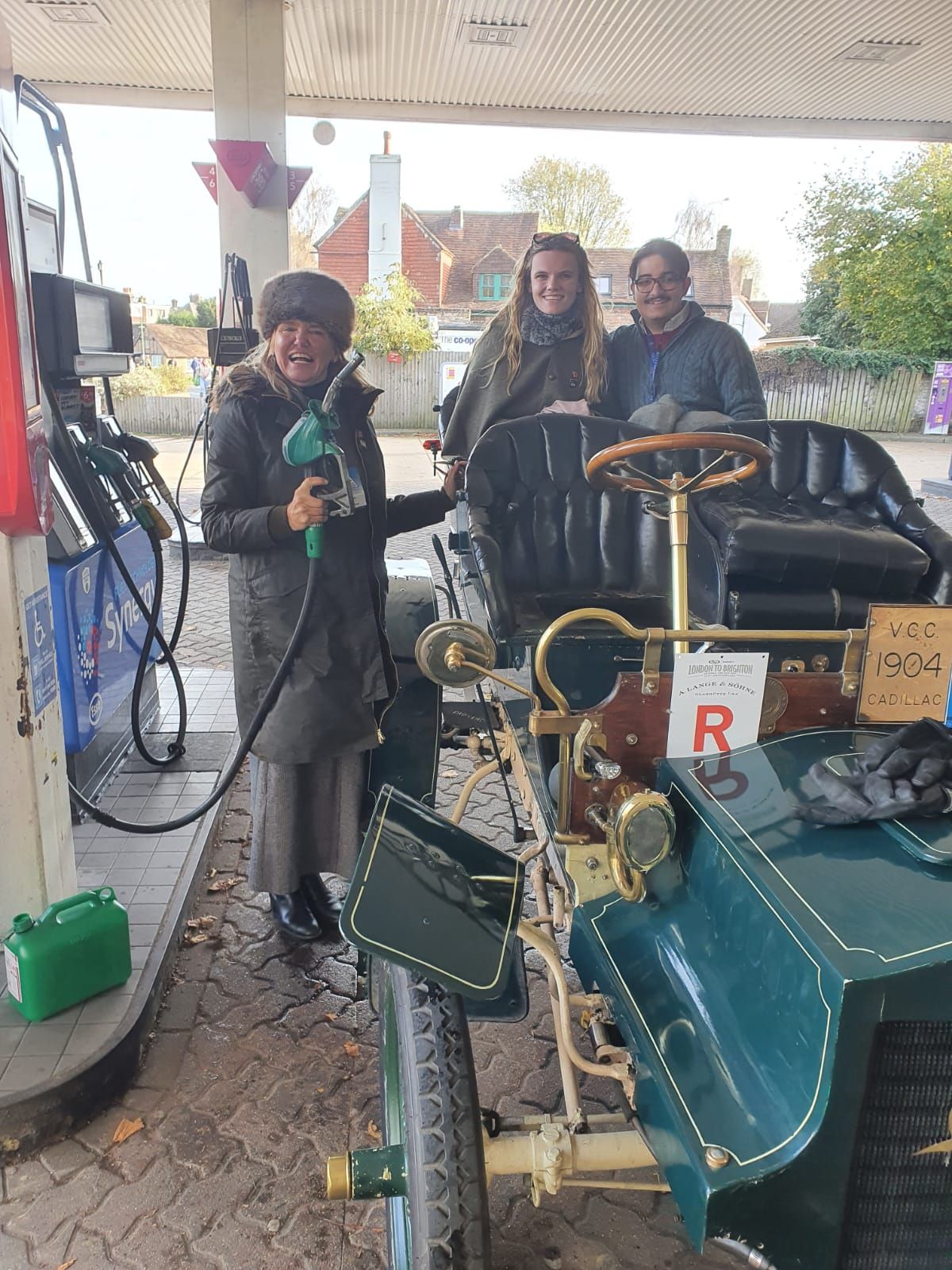 So from this, here is my personal - and not Royal Automobile Club or VCC endorsed - Top 10 Tips For A First Time Driver
If you have ever been lucky enough to be a passenger, stop reading immediately and tell the person who drove you what an impressive feat it is. Joy Tacon, you are wonderful.
Practice, practice, practice driving and maintaining your car. Learn how to stop and start quickly.
Ask others for their advice. The Royal Automobile Club and VCC host a whole week of events before the Run and everyone I asked was kind enough to share their experience and their tips. Advice about routes, stopping distances and hard-earned practical tips was beyond invaluable.
Read / watch everything that The Royal Automobile Club and VCC put out - thrice - and follow what they say. No one wants to be the newbie messing things up.
Write checklists for what to do, what to wear and what to take triple check them on the day.
Don't have to much stuff or too many people in your car - I was inundated by kind offers of help and requests for space from people who wanted to come but would suggest you need a small group and not too much weight. Especially for your first time, keep it really small and simple.
Beg, borrow or gently kidnap someone who has done the Run before to join your car. Having someone next to you who knows the route and can give you timely warnings of turns, hills, lights etc. is invaluable. It allows you to concentrate on the driving.
Get passengers involved - tell them what hazards they need to look out for, what hand signals it is helpful for them to know - and ask them to take photos. Thank you, Francesca and Jay!
Enjoy every small win along the way: we celebrated getting to the Serpentine, leaving Hyde Park, reaching Trafalgar Square, stopping for coffee, leaving coffee, reaching Gatwick, bowling through the Downs. As for the celebrations in Brighton - we literally punched the air on Madeira Drive.
Smile. It's fantastic and I cannot wait to do it again. But I confess I feel a little nervous already.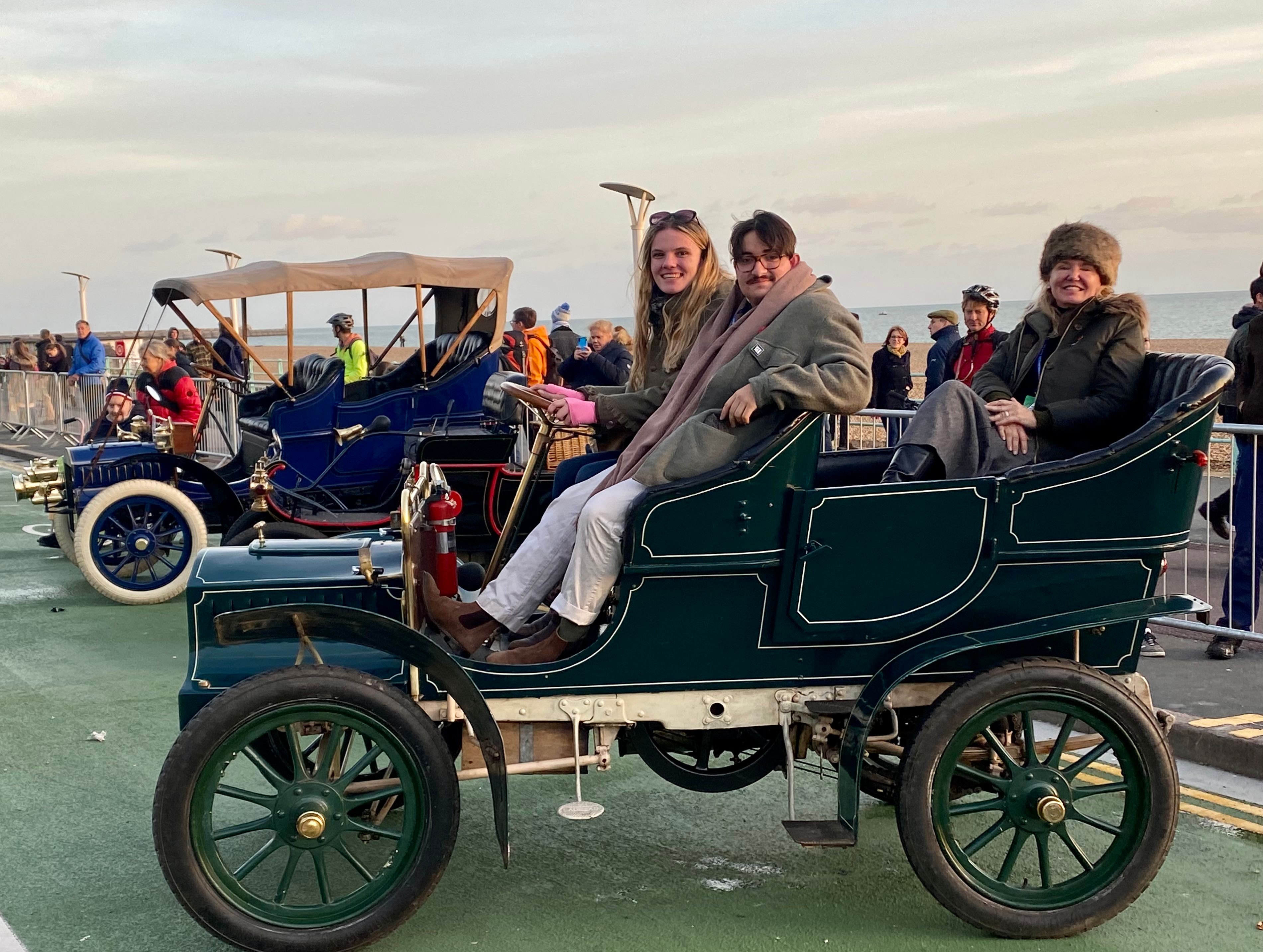 Bronwen May