10 Sep 2021
Famous Face Friday: Ross Brawn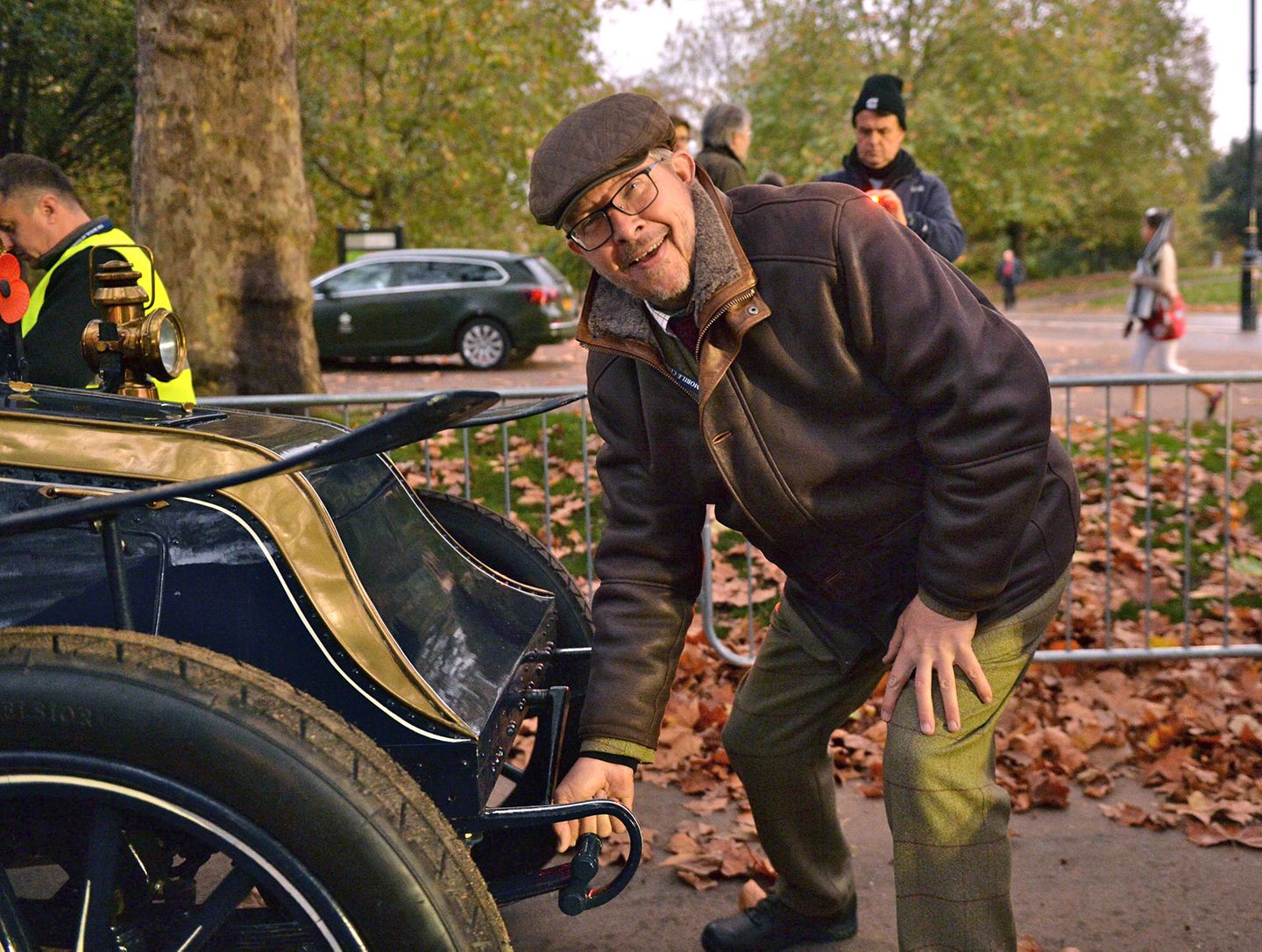 In 2014, Ross Brawn made his debut on the Run on board the only known surviving British-built Wilson Pilcher - and it was the start of a beautiful friendship between the renowned Formula 1 figure and the Veteran Car Run.
The 1904 Wilson Pilcher was created by engineer Walter Gordon Wilson who went on to invent the army tank and for years the car was displayed at the British Tank Museum, while remaining in the ownership of the Wilson family. When the family decided to sell it, Brawn bought it, not least to keep this rare piece of British motoring history in the UK, and had it restored prior to embarking on his first driving experience on the Run.
He took sensible precautions: "With absolutely no previous experience of a veteran, I have been taking driving lessons from Nigel (Mansell) so there's no denying the London to Brighton will be a challenge. But challenging yourself is what life's all about."
Afterwards he was hugely enthusiastic: "It was a tremendous experience. I was just staggered and impressed by the support the event gets from the public - they love it. Even though the weather wasn't great, the amount of people out waving and cheering was really enjoyable and impressive.
"Driving the car for the 60 miles was completely novel. I'd had some lessons from someone who knew what they were doing but driving that far was certainly an undertaking. It was nice to challenge myself with something different - normally I'm watching someone else do the driving!"
Ross Brawn has now taken part in the Run several times and is a huge fan of the event. He has also been one of judges at the International Concours d'Elegance at the Regent Street Motor Show - the world's largest veteran car Concours d'Elegance.