24 Jun 2022
Driving through the Alphabet - C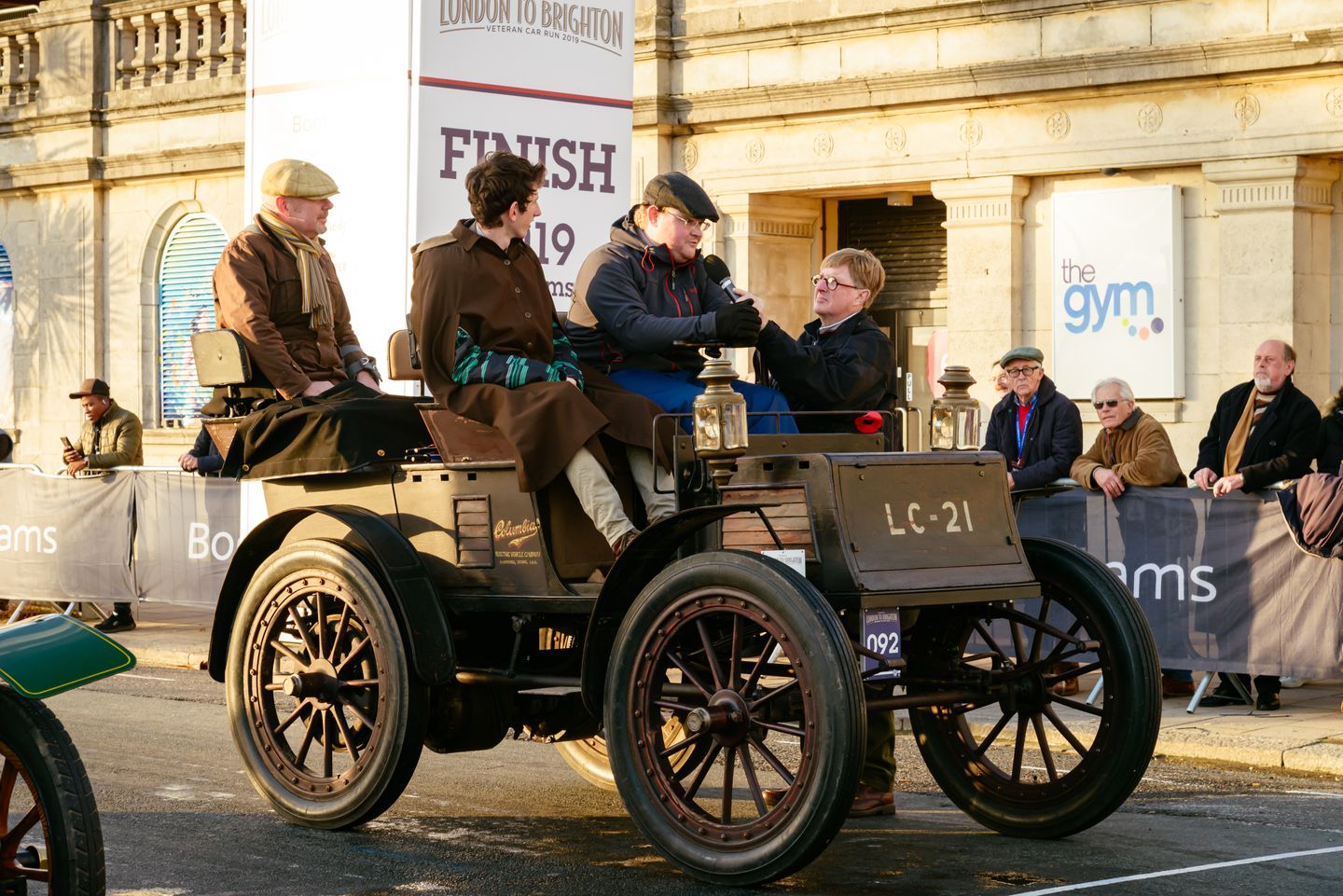 One of the joys of veteran cars is looking back at the fledgling manufacturers from that era. Some have become vast global concerns that have been household names for many decades. Others burned brightly for a few years and then disappeared, while yet others only ever produced just a tiny handful of examples. Here we present the third of our alphabetical journey of some of the marques that have been seen on the Run – those that begin with the letter 'C'.
C.G.V.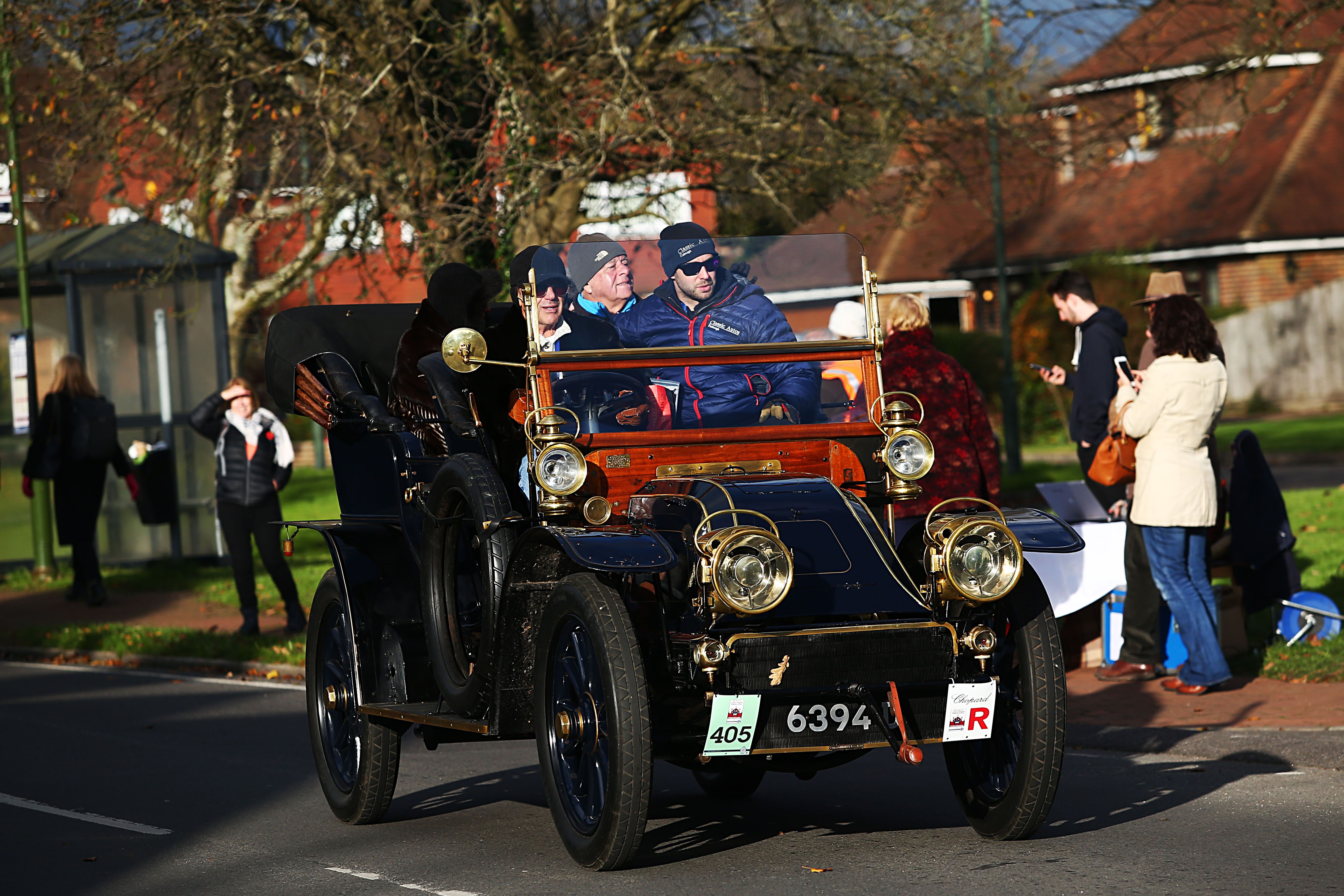 In 1898 three French racing drivers, Fernand Charron, Leonce Girardot and Emile Voigt, formed Charron, Girardot & Voight (C.G.V.), the first automobile agency in the world. Their profile was raised when former bicycle racer Charron became the first-ever winner of the Gordon Bennett Cup race, in 1900, with Girardot finishing in second place, both in Panhards. G.G.V. moved from re-selling cars to building their own, launching their first car in 1901 from Puteaux, a suburb of Paris.
Not surprisingly for a company founded by racing drivers, performance was a key element of vehicles aimed at wealthy motor sports enthusiasts, and there were distinct signs of Panhard influence. The first C.G.V. car had a 3.3-litre four-cylinder engine and side-drive chain. The marque established a strong reputation for its touring models and in 1902 Girardot campaigned a 9.9-litre C.G.V. in the Gordon Bennett Cup. The company unveiled the world's first straight-eight among several vehicles they exhibited at the 1902 Paris Salon (no gearbox was fitted to the 7.2-litre racing car). Also on display on the C.G.V. stand, though it didn't catch the eye of the press in the same way, was one of the world's first armoured cars; life would have been tricky for the driver and front-seat passenger as only the back of the 15hp four-seat car was armoured and although there was an armoured plated that could be lifted up over them, it only protected those in the front from the car's own Hotchkiss machine gun! In 1902, C.G.V. also unveiled an impressive 40hp 8616cc-engined car and the company would continue to push the bounds of technology and introduce new models over the coming years, bringing in shaft drive, swivelling headlights, and monobloc engines.
In 1907 C.G.V. cars became known as Charrons, with Charrons popular for use as taxis in London. Girardot left the company in 1906 and the marque's popularity dwindled in the post-War years. Production ceased in 1929.
Cadillac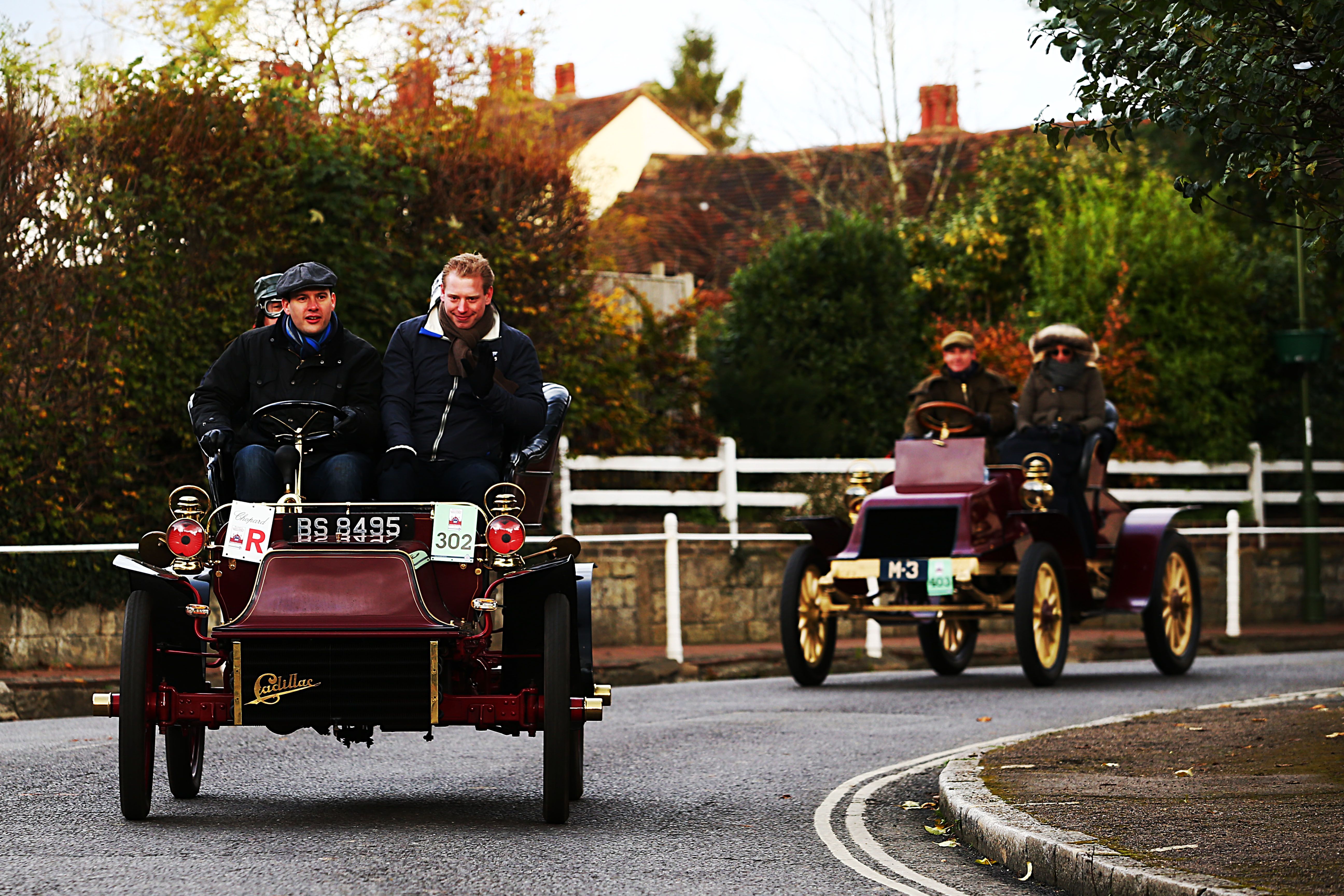 American engineer and inventor Henry M Leland had worked as a toolmaker in the United States Arsenal during the American Civil War. After the war, he invented a number of items, including electric barber clippers. In 1890, aged 47, having moved to Detroit, he founded Leland and Faulconer Manufacturing Company, initially building stationary and marine engines and then automobile engines. Leland went on to make engines for the Olds Motor Vehicle Company (later known as Oldsmobile), until a fire at the motor works ended that agreement.
In 1902 he was hired by the one-year-old Henry Ford Company. Its directors were considering taking into liquidation following the departure of Henry Ford (who would go onto found the Ford Motor Company in 1903) and several of his investors, and wanted Leland to value the tooling and factory. Leland advised them that they should reorganise, not liquidate, and build a new car, using his single-cylinder engine. On 22 August 1902 the Henry Ford Company became the Cadillac Automobile Company (named in honour of the founder of Detroit, the French explorer Antoine de la Mothe, sieur de Cadillac), with Henry M Leland joining William Murphy and Lemuel Bowen on the board.
The new company's first cars, the 61⁄2 hp, 2-seater, mid-engined Runabout and four-seater Tonneau, were introduced late in 1902. They were very successful, with the Runabout selling for $750 and the Tonneau for $850, and swiftly established a reputation for reliability and economy. These were easy cars to own and to drive, and 2,497 were built in 1903. That same year, in the hands of Cadillac's UK importer, F. S. Bennett, a Cadillac was the only single-cylinder car to finish the Sunrising Hill Climb and won its class in points for reliability in the 1,000 Miles Reliability Trial. In 1904 Cadillac introduced the Model B, at which time the company designated 1904 production Runabouts and Tonneaus – now fitted with 81⁄4HP engines - as Model A cars to distinguish them from the Model B.
Cadillac won the Dewar Trophy in 1908 and the following year Leland sold Cadillac to General Motors for $4.5 million, staying on as an executive until 1917, and then going on to form Lincoln. Cadillac became and remains one of the best-known automotive brands in the world. This year's RM Sotheby's London to Brighton Veteran Car Run will celebrate the 120th anniversary of Cadillac among the significant motoring and early motor sport milestones being celebrated in November.
Century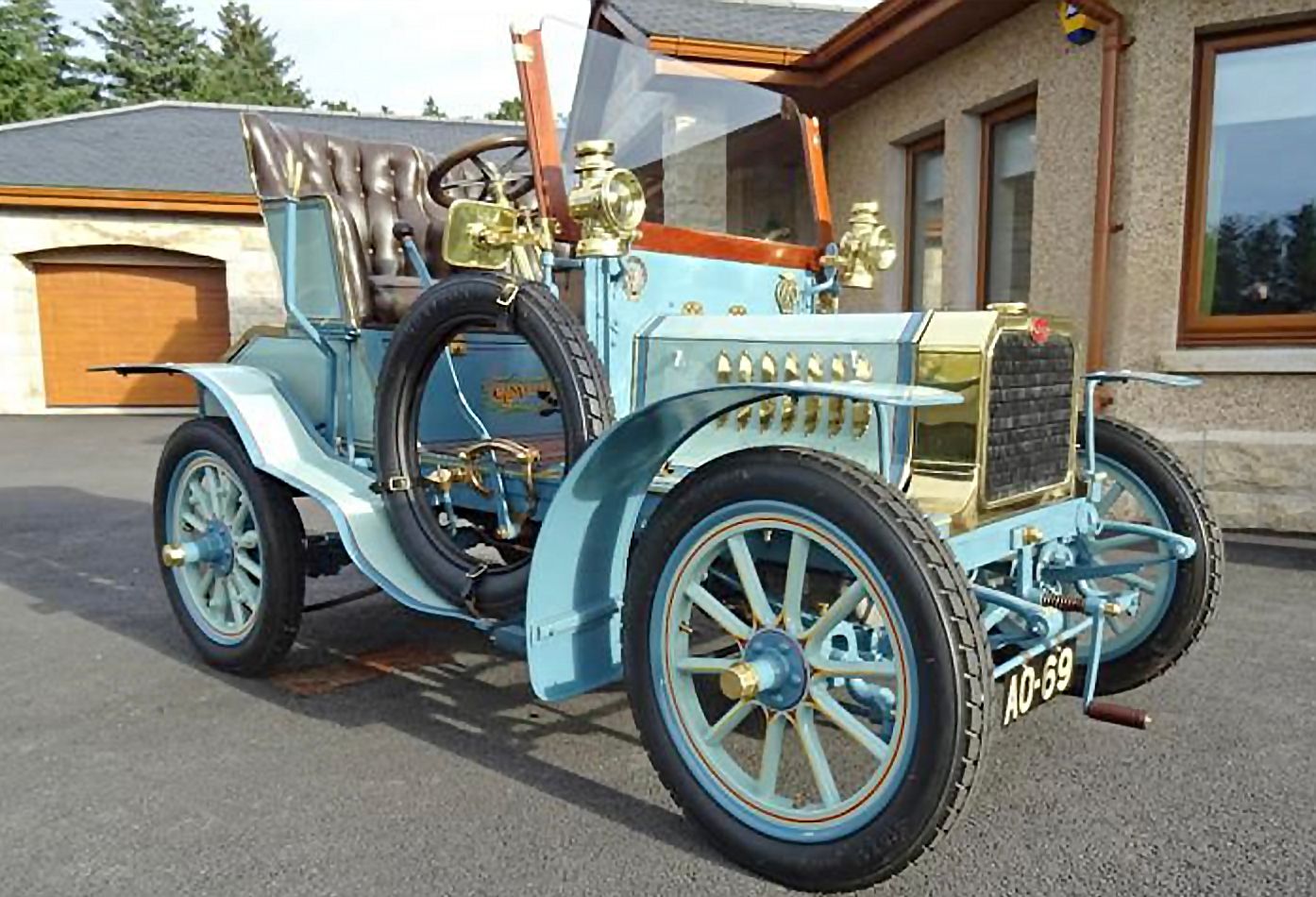 The Century Engineering and Motor Company was founded in 1899 by Ralph Jackson, the maker of Ralpho cycles in Altrincham, Cheshire, UK. His first combustion-engined vehicle was the three-wheeled Century Tandem, launched at the Stanley Cycle Show in November 1899. One interesting feature of this vehicle was the petrol tank, which sat behind the top of the passenger seat – so directly under their head! Orders were boosted when a Century Tandem completed the 1,000 Mile Trial.
In 1901 Jackson and business partner Sydney Begbie moved production to Willesden in London, and the company opened showrooms at Holborne Viaduct. Around this time a falling-out between the business partners lead Jackson to leave the company, and Century continued under the auspices of Sydney Begbie, while Jackson set up the Eagle Motor and Engineering Company.
Century began making four-wheeled cars in 1903 under Begbie, who had begun importing Aster engines from France. English-made chassis were used with a French gearbox and Aster two-cylinder engines of 8 or 12hp. Larger four-cylinder models were later introduced. Century went out of production in 1907 and Sydney Begbie went on to become Managing Director of Aster Ltd. for many years.
Clément and Clément-Bayard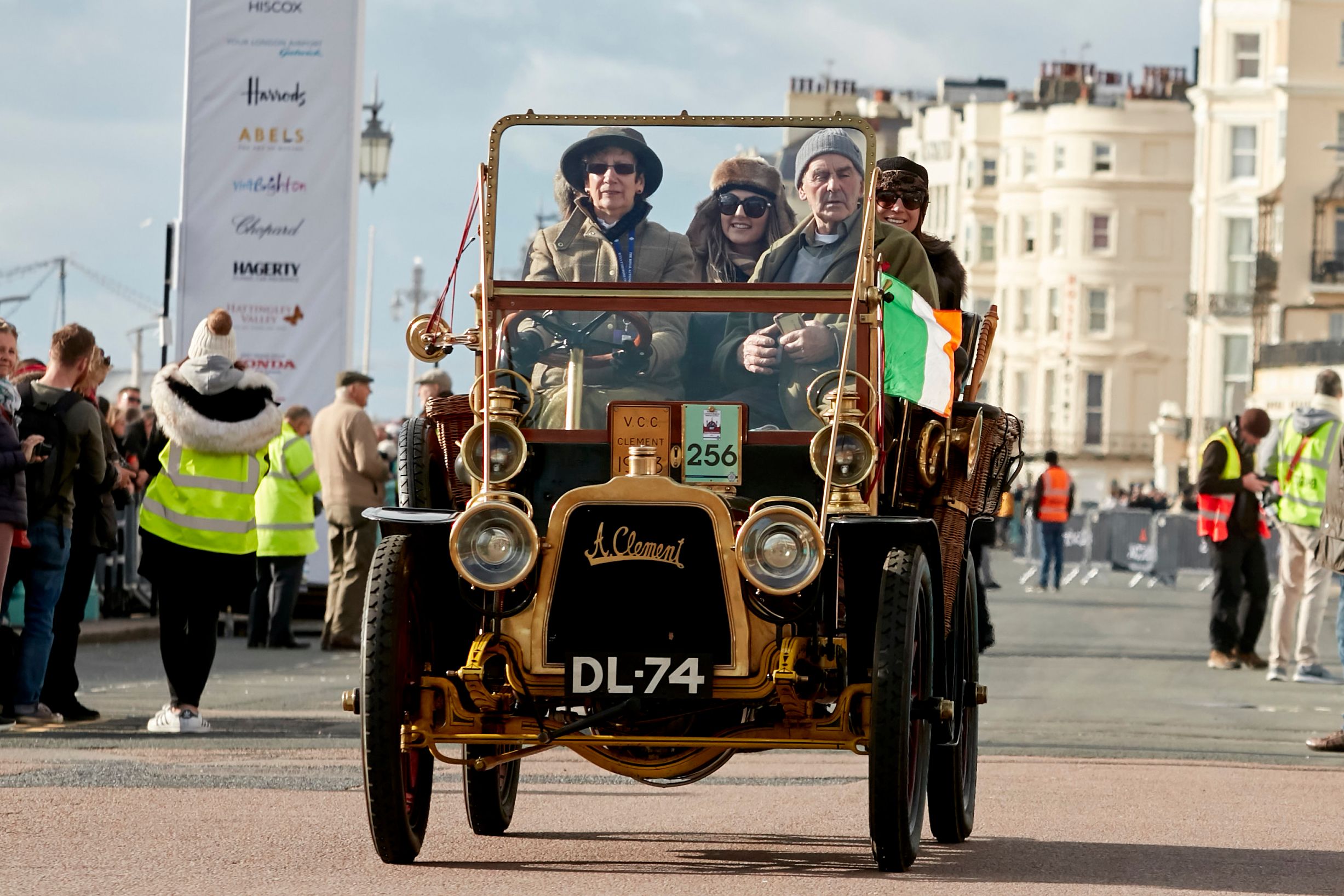 Industrialist Gustave Adolphe Clément's first involvement with motor cars was in 1894, as a passenger in Albert Lemaître's Peugeot when it won the first-ever competitive motoring event, the Paris–Rouen Competition for Horseless Carriages. The former blacksmith and bicycle racer entered the motorised transport business in 1896 after making a fortune producing bicycles, bicycle components and pneumatic tyres – he held the lucrative exclusive manufacturing rights for Dunlop in France. He had already invested when his friend Alexandre Darracq founded the Gladiator Cycle Company, which produced a 'mineral naptha' tricycle in 1895, and in 1896 Clément was one of individuals behind the creation of the Clément-Gladiator-Humber conglomerate. Following the engagement of the British Syndicate led by Harry Lawson, the Humber element soon dropped away. In 1898 the Clément-Gladiator company started building its first motor cars, marketed both as Clément and Gladiator, with S.F. Edge's Motor Power Company importing Gladiators into the UK.
Like so many of the successful industrialists in the early years of the motor car, Clément had fingers in many pies, founding l'Auto, a daily motoring newspaper, with the Marquis de Dion and, in 1897, helping to fund a five million franc investment in Panhard et Levassor – contributing one million francs himself. In 1901 production began on the Clément-Panhard and Clément-Gladiator in Clément's factory in Levallois (which, from 1947, would become the home of Citroen 2CV production for more than 40 years). In 1903 the company was divided, Charles Chetwynd-Talbot founding Clément-Talbot in the UK and Adolphe Clément forming Clément-Bayard in France. Clément-Bayard made a full range of cars – singles, twins and four cylinders, all with shaft drive. The company produced all the parts for its own vehicles, except the tyres, using largely American machine tools. By 1907 the company was producing 3,000 cars a year and employed 4,000 workers. Clément-Bayard was also a respected name in motorsport, though Adolphe's son Albert was killed in practice for the 1907 French Grand Prix at Dieppe.
By 1913 Clément's two factories at Levallois and Mézières were producing everything from motor cars and trucks to airships and airplanes. However, with the outbreak of World War One, when the Germans invaded France, they seized the Mézières factory, stripping it of machinery and gutting the building. The Levallois facility was turned over to military equipment production by the French government, and car production stopped. Post-War, car production resumed, but with only two models offered – an 8hp and 17.6hp. In 1922 the Clément-Bayard company was sold to André Citroën.
In the UK Clément-Talbot produced a series of motor cars from its distinctive red-brick works in Ladbroke Grove, London from 1904. By 1907 it was producing entirely British designs, but in 1908 the company fitted the successful L-head design Clément-Bayard engine to its vehicles. Production stopped with the advent of the First World War and in 1918 the company was sold to A Darracq and Company, taking things full-circle back to when Adolphe Clément invested in Alexandre Darracq and the Gladiator Cycle Company. By 1920 the company's cars were known by the Talbot name. Clément-Talbot production finally stopped in 1938.
Colliot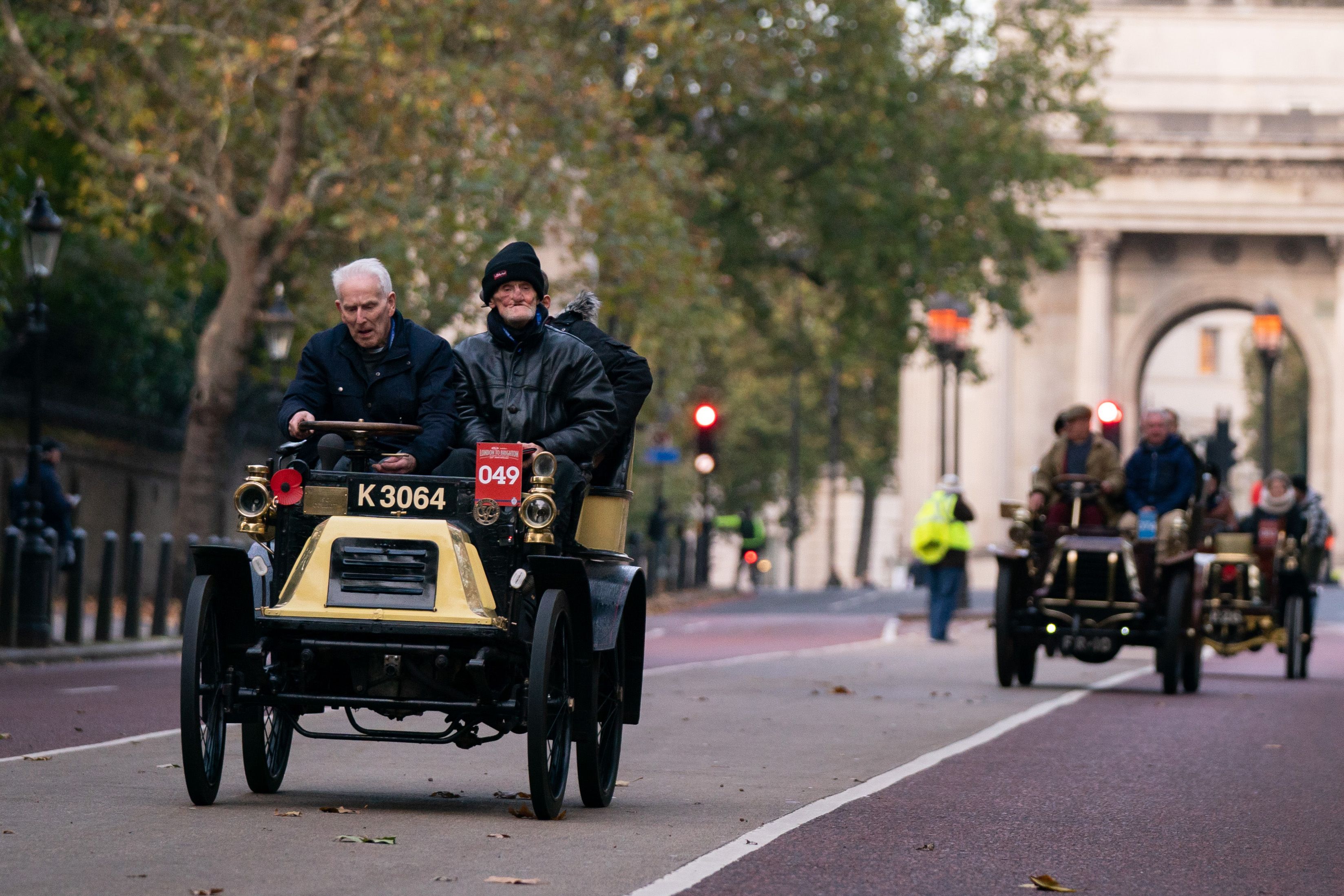 Colliot voiturettes were made by Deliry et Fils at Soissons, Aine, France. They were noted for having a 4.5hp air-cooled V-twin engine at the front driving through a conventional four-speed gearbox and chain drive. A water-cooled model of the same layout was also offered, powered by a 4.5hp De Dion-Bouton engine. Just one Colliot is known to have survived, its correct identity being established in 1997. This 1901 motor car, registration K 3064, is a regular participant in the London to Brighton Veteran Car Run.
Columbia and Columbia Electric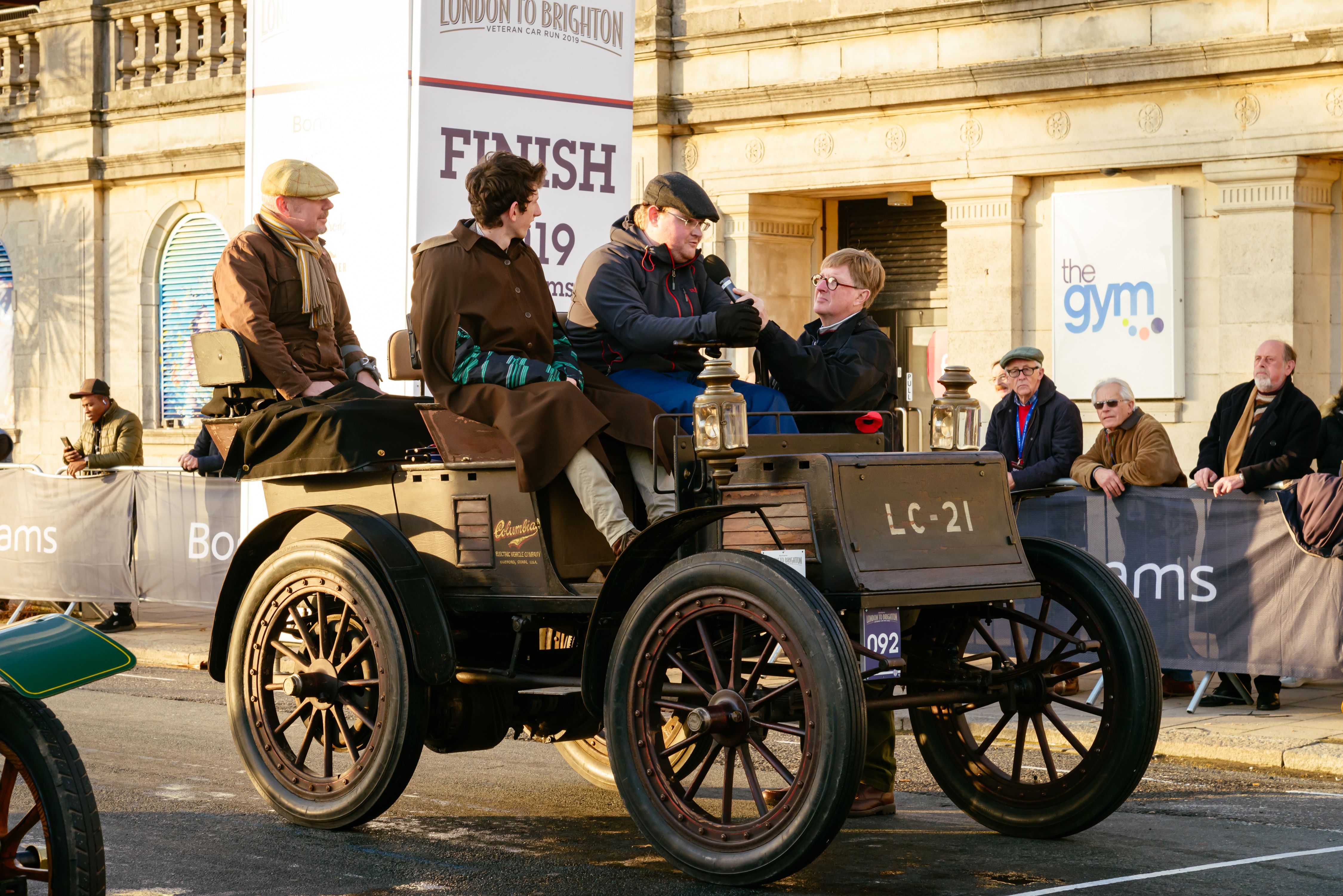 Columbia was an American brand of automobiles produced by a group of companies that included the Pope Manufacturing Company of Hartford, Connecticut, the Electric Vehicle Company and the Columbia Automobile Company (though the latter existed for 1899 only). At the turn of the 20th century, they were producing and selling hundreds of vehicles a year under the Pope's Columbia brand name.
The Columbia Electric Runabout was tiller-steered and very much a horseless carriage in appearance. Costing $850 it featured 20 Exide batteries. In 1900 it was the best-selling car in the USA, and the first to exceed 1,000 sales. Other electric models included the $3,500 Columbia Brougham, a four-seater with twin electric motors and the $3,000 Columbia Victoria Phaeton.
These were high-end automobiles, with the company showroom based opposite the Metropolitan Opera House in New York. The Rockefeller family owned a number of them and, in 1901 the brand gained royal endorsement in the UK when Queen Victoria bought an electric-powered, 12mph Columbia Victoria Phaeton for her daughter-in-law, Princess Alexandra, the wife of the Prince of Wales, to drive around the grounds of the royal family's country retreat at Sandringham House, Norfolk. The Autocar of 25 May 1901 commented "Her Majesty… is delighted with the ease and simplicity of control and manipulation.'
Columbia also produced electric police cars, omnibuses and taxis. The Columbia Electric Coach was used by New York City Transit to take diginitaries to their offices from the railway station and to take doctors to patients' houses. Electrical supplies for recharging were most easily accessed in urban areas but in 1903 an electric Columbia car was driven 250 miles from Boston to New York city in 23 hours.
The company also produced petrol-powered cars, including the single-cylinder Runabout and the handsome Columbia 24hp Touring Car. This six-seater tourer had a straight-four engine and four-speed sliding transmission. It was priced at $4,500-£$5,500. In 1904, Bert Holcomb broke the Chicago-New York record by covering the 1,127 miles in 58 hours and 45 minutes in one of these machines. Columbia also produced a hybrid petrol/electric motor car.
In August 1908 Columbia combined with several other struggling small to mid-sized motor manufacturers to form the International Motor Company, which changed its name to the United States Motor Company (USMC) the following year. Sadly, the effort to boost sales failed and the USMC collapsed in 1913.
Covert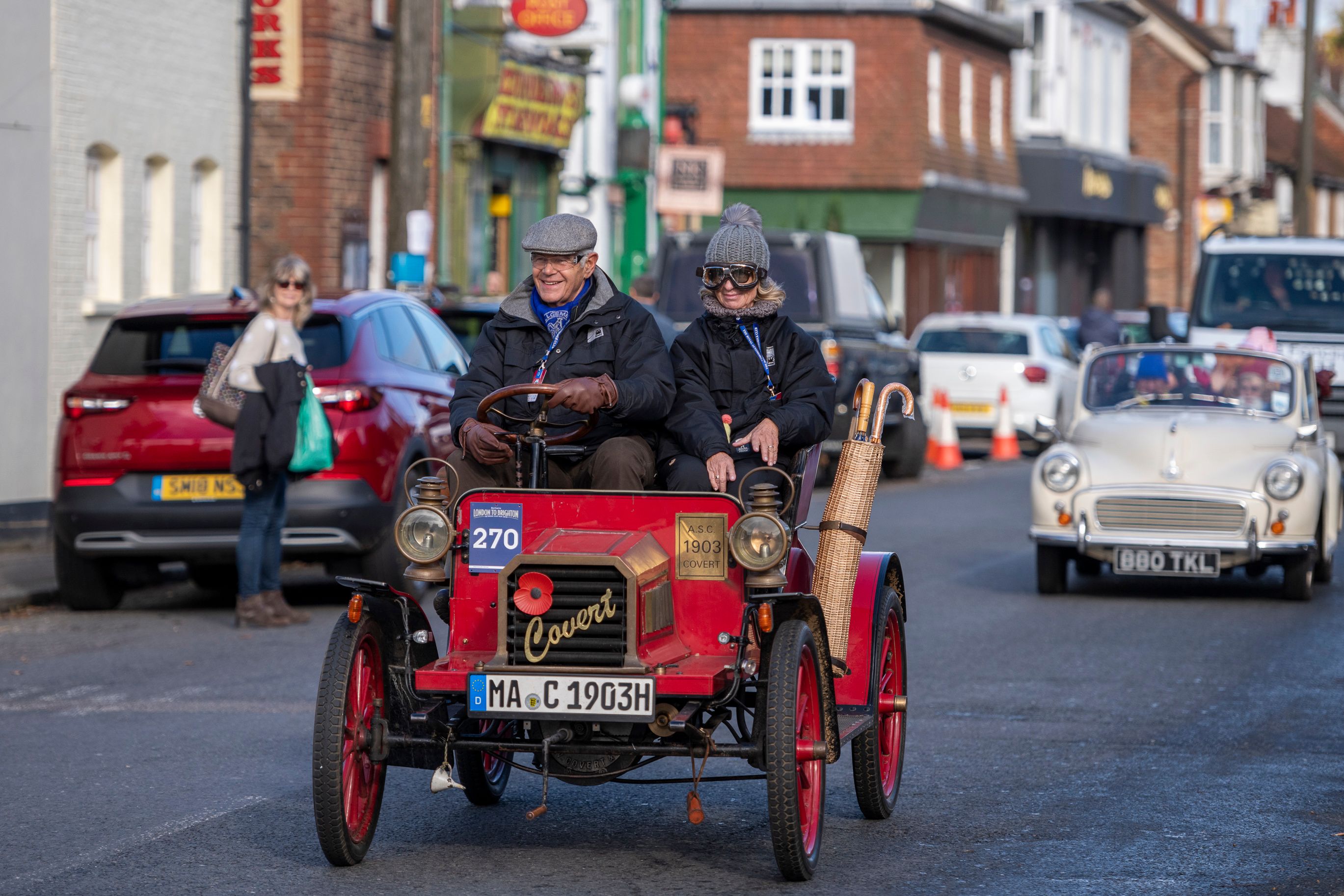 Byron V. Covert formed the Covert Motor Vehicle Company in 1901 in Lockport, New York state, USA. Production ran from 1902-1907. Covert began by building a steam car but then switched to petrol. Most models were small, low-cost two-seater runabouts, initially with 3hp single-cylinder engines and chain drive. By 1903, the Covert had gear drive and 5hp and the 1904 Covert produced 6hp and had a two-speed sliding transmission. Some were exported to the UK as Covert-Jacksons. In 1908 Covert stopped manufacturing cars and began producing running gear parts instead.
Crest and Crestmobile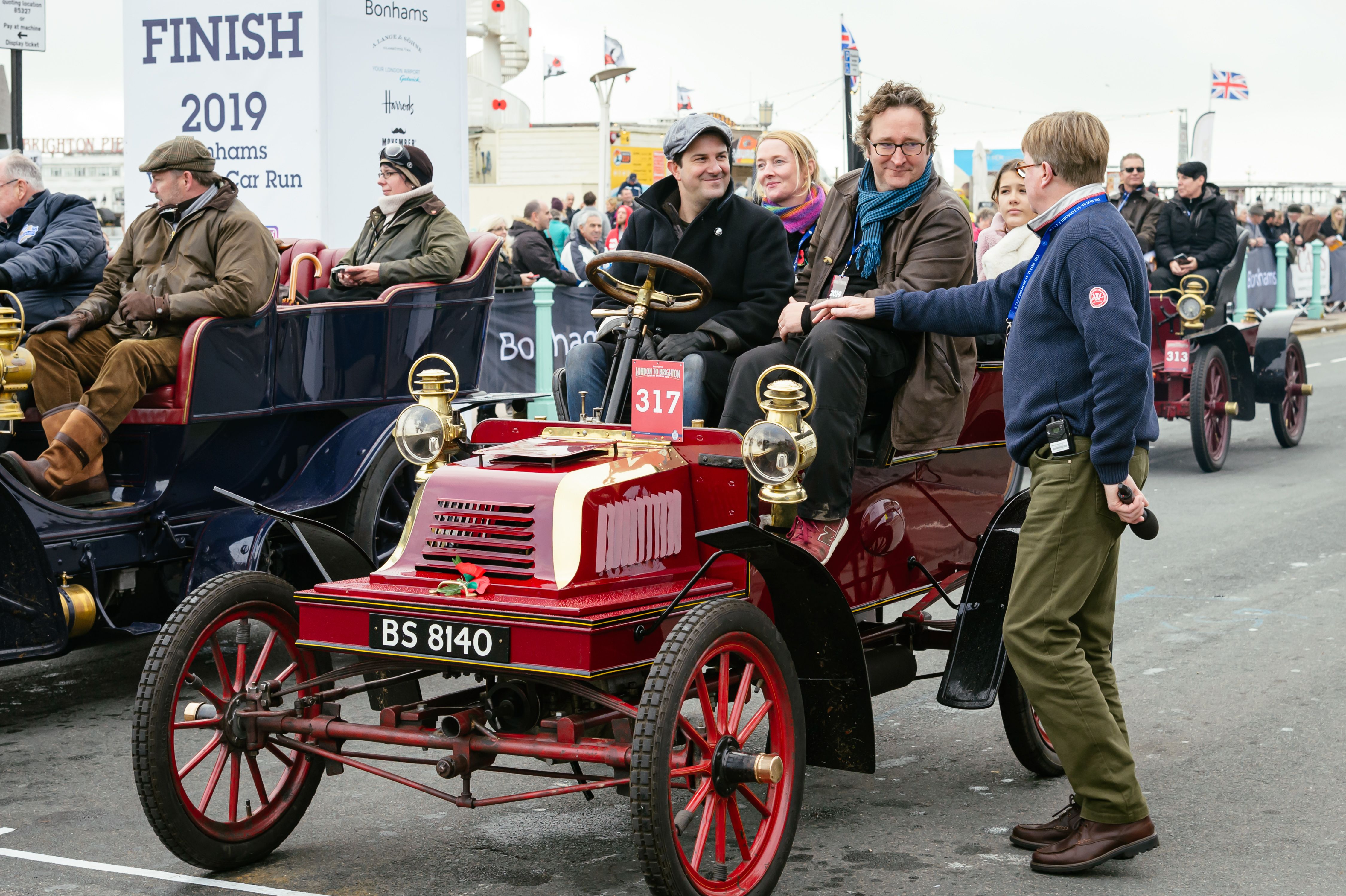 The Crest Manufacturing Company, Cambridge, Massachusetts, USA originally built petrol engines, but declared that it made 'all the parts to construct automobiles' and proved it by making its first one in 1900. That initial design was a three-wheeler but in 1901 the company produced the four-wheeled 'Crestmobile'. These were two-seaters, single-cylinder, chain-driven and front-engined, beginning with the 1901 Crestmobile Model A, a runabout with straight dash and 2hp air-cooled engine. Shaft drive was adopted in 1903, and by 1904 the Crestmobile Model D was offered in 5hp or 8.5hp forms. This touring car model featured a removable tonneau; with the tonneau in place it could seat four passengers. Crest failed evolve to meet the rapidly-growing demands of an ever-evolving automobile market and the company folded in 1905.