27 May 2022
Driving through the alphabet - 'B'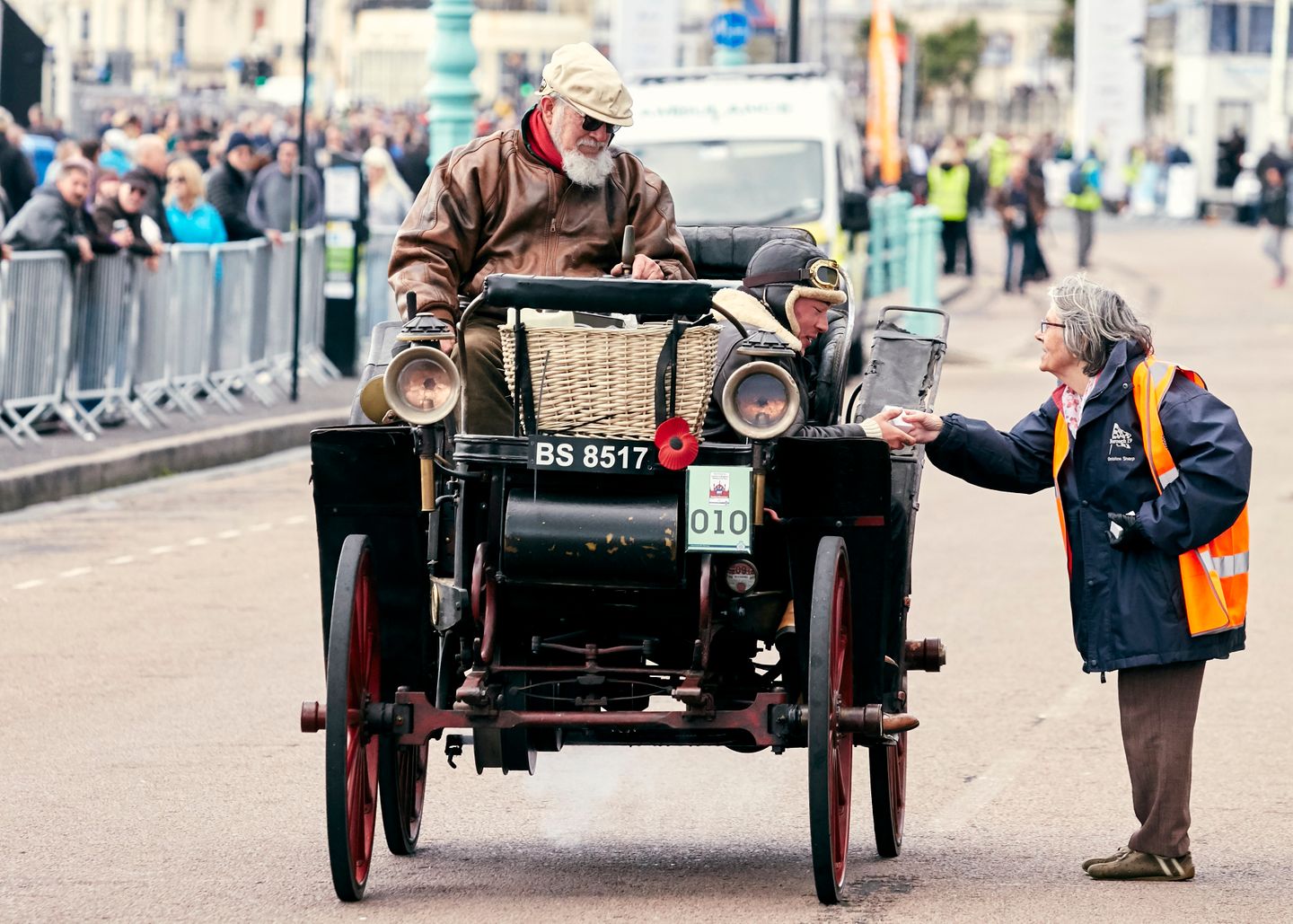 One of the joys of veteran cars is looking back at the fledgling manufacturers from that era. Some have become vast global concerns that have been household names for many decades. Others burned brightly for a few years and then disappeared, while yet others only ever produced just a tiny handful of examples. Here we present the second of our alphabetical journey of some of the marques that have been seen on the Run – those that begin with the letter 'B'.
Barré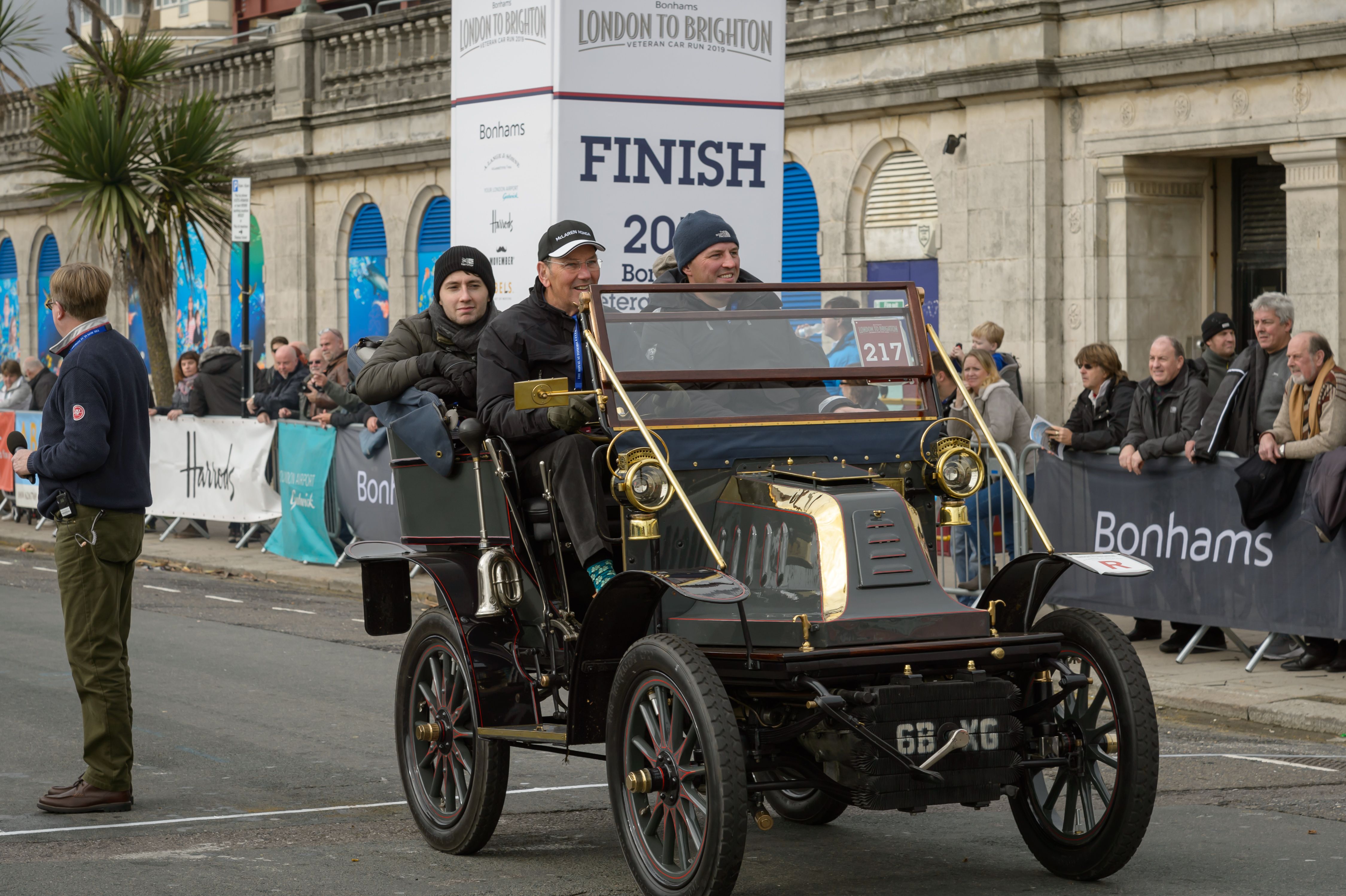 Frenchman Gaston Barré presented his first automobile at the Paris Motor Show in December 1899. A gunsmith by trade initially, he began making and renting cycles in 1894 from premises at Niort. This made him a very wealthy man, as cycling was booming in France at this time, and five years later he turned to motor car production. That first vehicle used a Gaillardet engine, and Barré would go on to equip subsequent motor cars with Aster, Buchet and De Dion Bouton engines. Gaston Barré was astute enough to realise the importance of after-sales service from the start, and he even added a driving school to his business. Rather than investing in machine tooling, he sourced multiple components from outside specialists for axles and gears – and even occasionally brought in chassis rather than manufacturing them in Niort. A Barré voiturette won a gold medal at the 1900 World Fair in Paris, and by 1908 the company had some 50 employees and was known as G. Barré et Cie. By the outbreak of the First World War Barré et Cie offered a range of motor cars and, while its Niort premises was dedicated to shell and military vehicle production during the War, the company debuted two new models in 1919. However, the pre-War momentum could not be sustained, and production ceased around 1930.
Bartholomew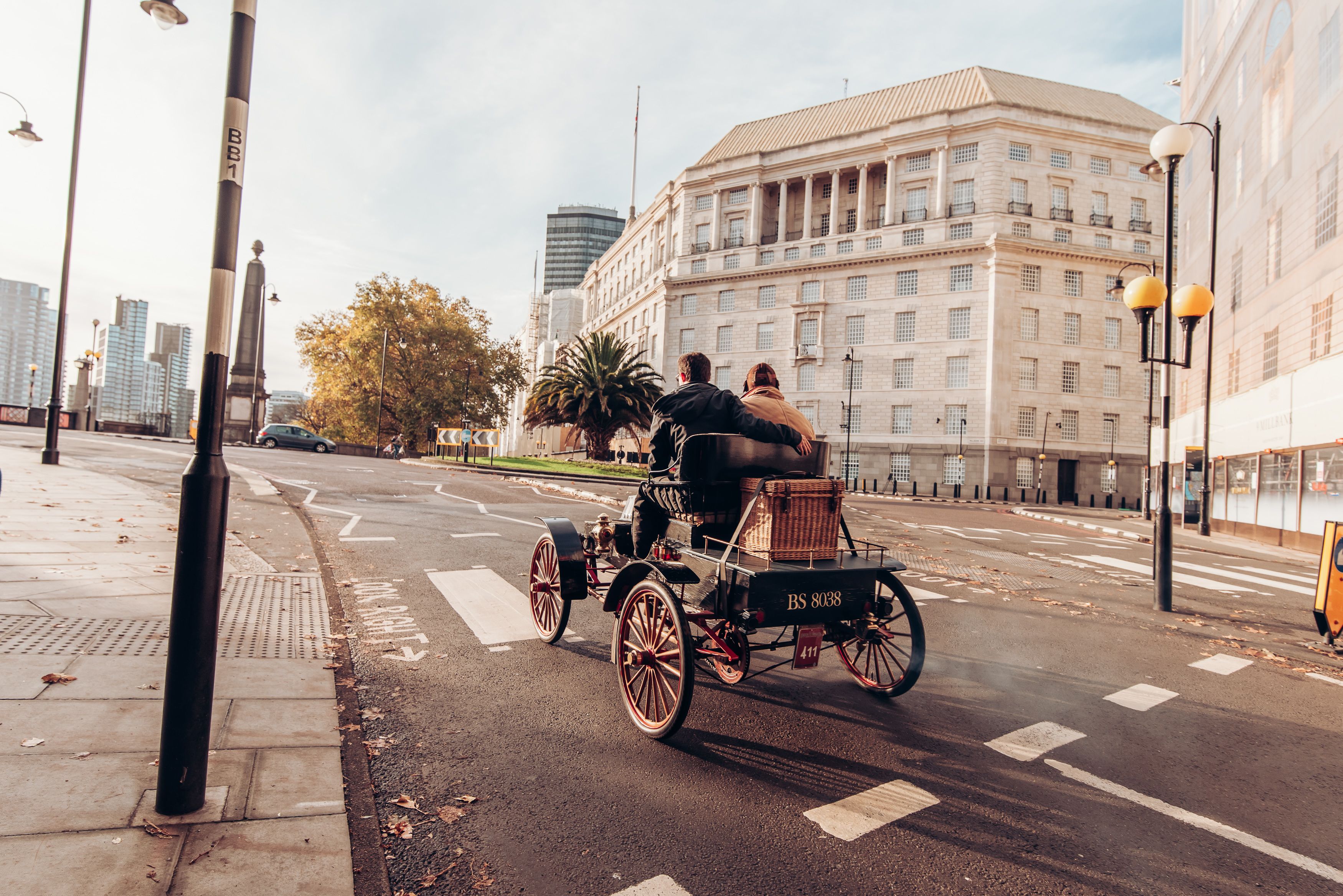 This American motor car was born out of a company that made popcorn and peanut roasters in Des Moines Iowa. The Bartholomew Company was something of a sideline for John B Bartholomew, who had worked his way up from driving a team hauling lumber for the Avery Company in Illinois to becoming Avery's Vice President. In 1900 John Barthlomew moved his own company to Illinois as well, basing it on Glide Avenue in Peoria. The following year he turned his attention to motor car manufacture and in 1902 the Bartholomew Company offered its first automobile for sale. Inspired by his company's location, Bartholomew named that first car – a 6hp tiller-steered, single-cylinder machine – the Glidemobile, with the slogan 'Ride in a Glide, then Decide'. The Glidemobile evolved over the next two years, with the addition of a steering wheel and a single chain-drive, 8hp engine which lay horizontally beneath the seat. New models were added over the coming years, though production remained relatively modest, with fewer than 500 cars a year. In1920 Bartholomew ceased car production and the Glide Avenue plant was used to make trucks for the Avery Company.
Begot et Mazurie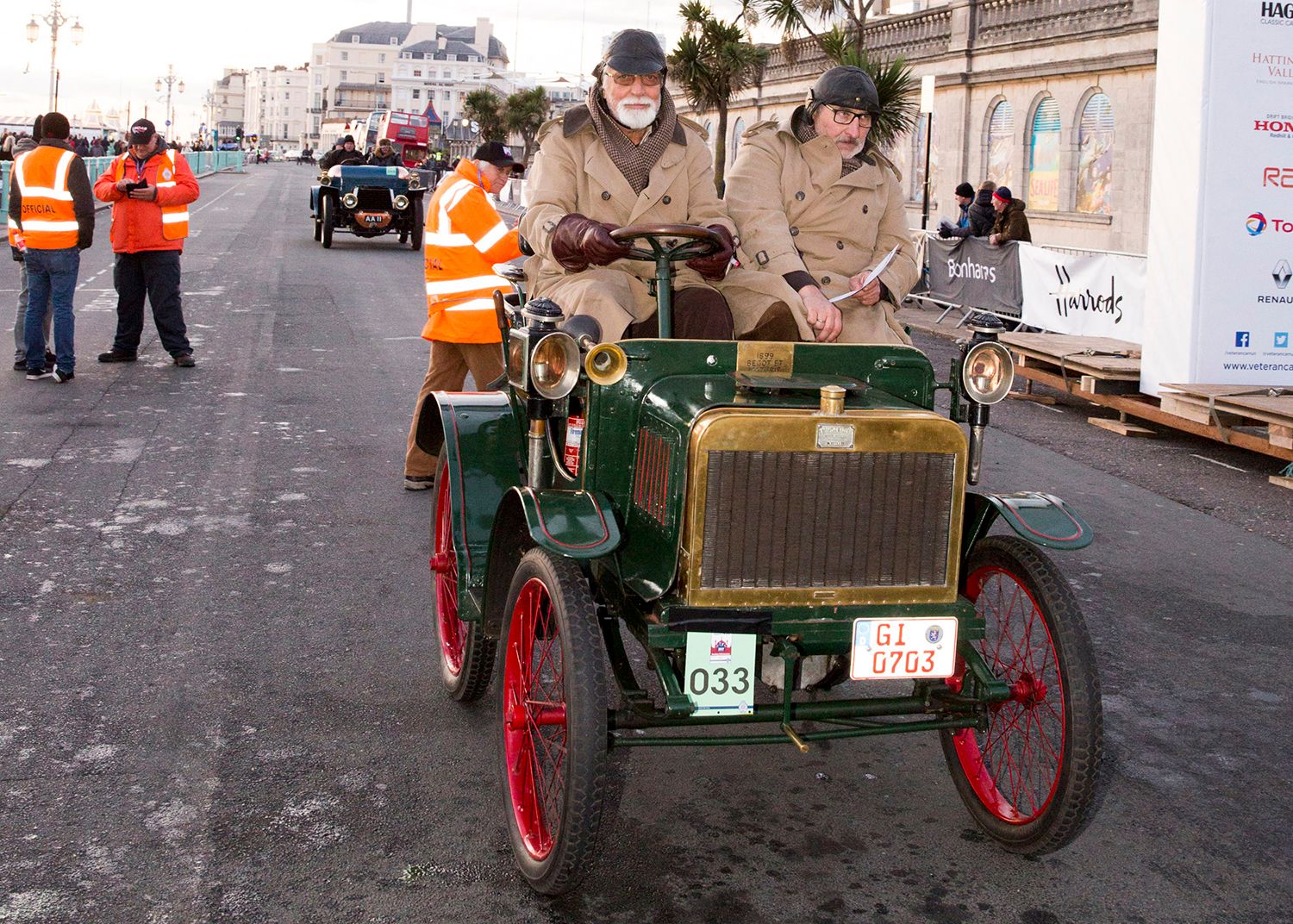 The general engineering company Begot and Mazurie made a small number of 4hp single-cylinder voiturettes in Reims from 1899 to 1900 and from 1900-1902, under the name Begot et Cail, they produced a 5hp single-cylinder De Dion-powered light car and a 7hp car with a V-twin engine they manufactured themselves.
Benz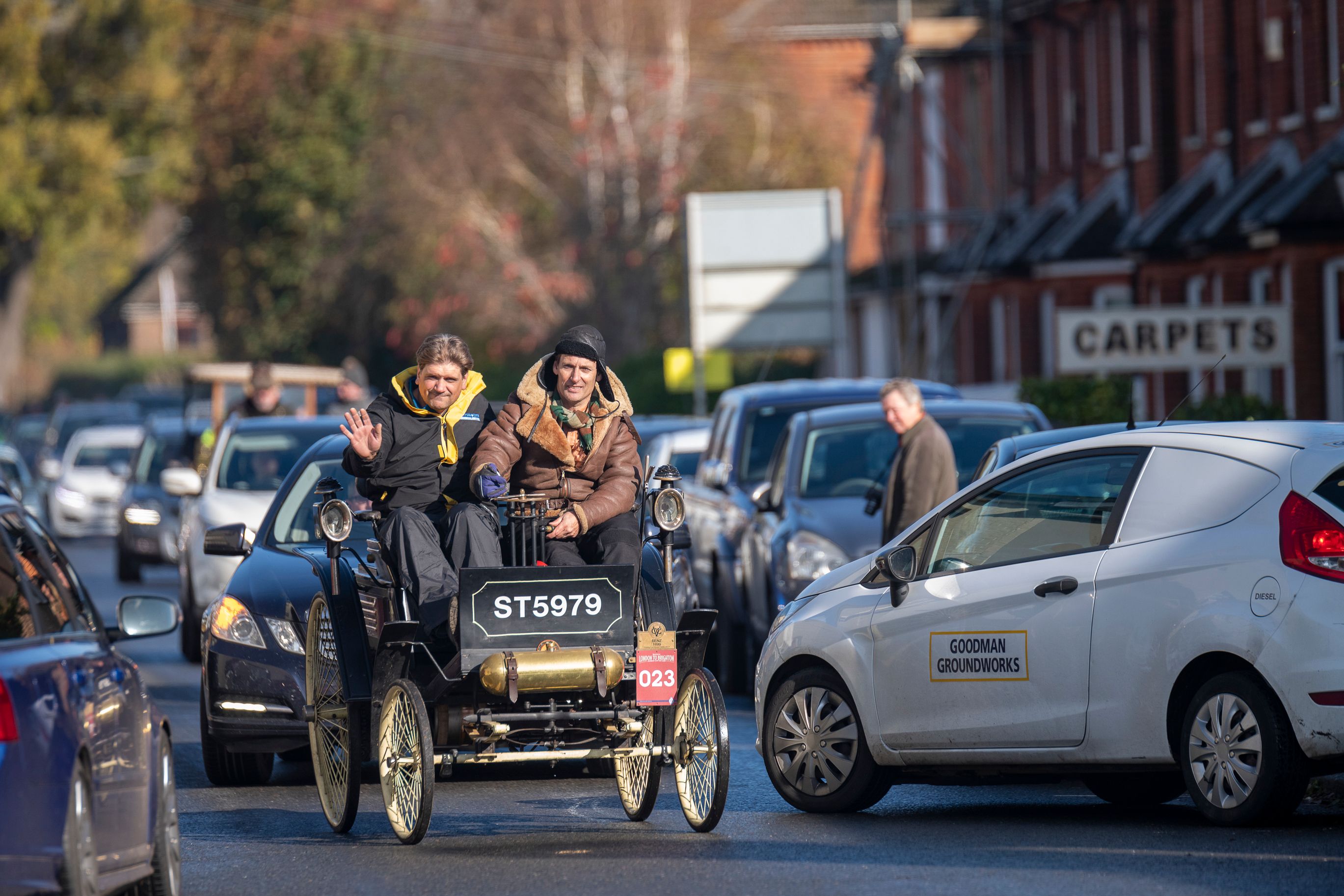 It shouldn't need saying that Benz fits absolutely into the category of fledgling manufacturers which evolved into vast global corporations. Carl Benz founded Benz & Cie in Mannheim, Germany, in 1883, by which time he was already enjoying commercial success with a stationary petrol engine which ran for the first time on New Year's Eve, 1879. He dreamt of building a lightweight, petrol-engined car – and in 1885 he became the first person to do so successfully. The two-seater Benz 'Motorwagen' had three wheels and was built around its engine, as opposed to being a mechanised version of an existing carriage. The Benz engines were slow running (for less vibration) and had an ignition system using battery and coil. The patent for a 'vehicle powered by a gas engine' that Carl Benz successfully applied for in January 1886 is largely regarded as the birth of the automobile. The Benz Patent Motor Car model number 1 made its first public journey in July 1886 and went on sale in 1888. Famously, Carl Benz's wife and business partner Bertha, without her husband's prior knowledge, took their two teenage sons on a 180km round-trip journey from Mannheim to Pforzheim in August that year. This first-ever long-distance journey by a motor car wasn't without its difficulties, but the resourceful Bertha set to work with a hatpin and garter to deal with clogged valves and chafed wires – and showed the world the potential of the automobile. She also invented the concept of brake lining on that journey, when she employed a cobbler to nail leather onto the brake blocks, and made an invaluable suggestion – with only two gears the Motorwagen could not climb hills without assistance. At Bertha's urging, a third gear was introduced. Carl Benz continued to innovate, patenting the double-pivot steering system in 1893 and launching what many view as the world's first production car, the Benz Velo in 1894.
Berliet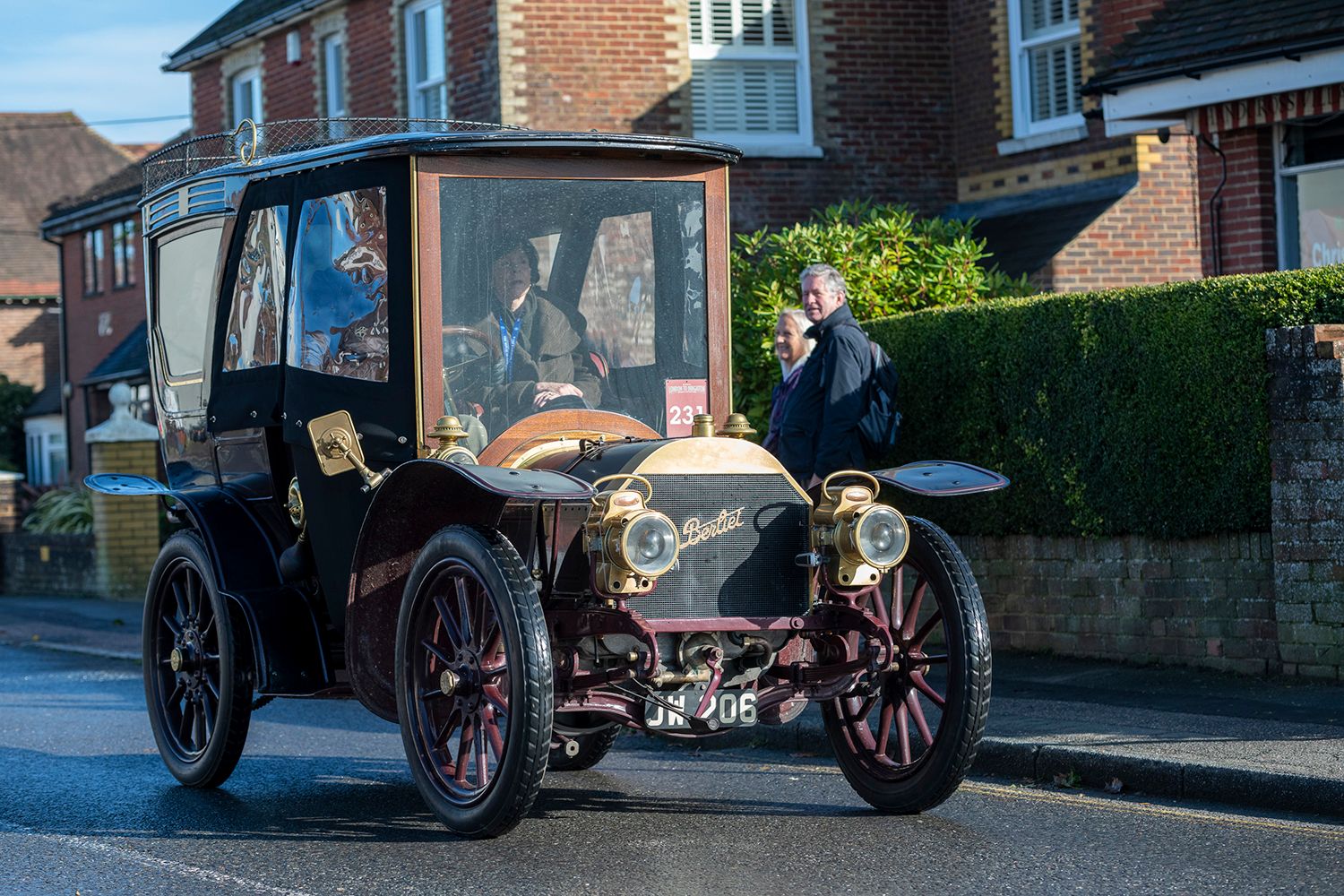 Marius Berliet made his first car in Lyons, France, in 1895. His workshop had narrow doors, so Berliet built that first car narrow enough to be able to get it out of the workshop. By 1899 the company had moved to new premises, but these were so small, that the cars were completed on the pavement outside. By 1903, the business had grown large enough to have an agency in Paris. Berliet would become a manufacturer of commercial vehicles as well as motor cars. It remained in private ownership until it became part of Citroen in 1967, by which time car production had long since ceased. It was acquired by Renault in 1974 and four years later became part of the new Renault Trucks company.
Bergmann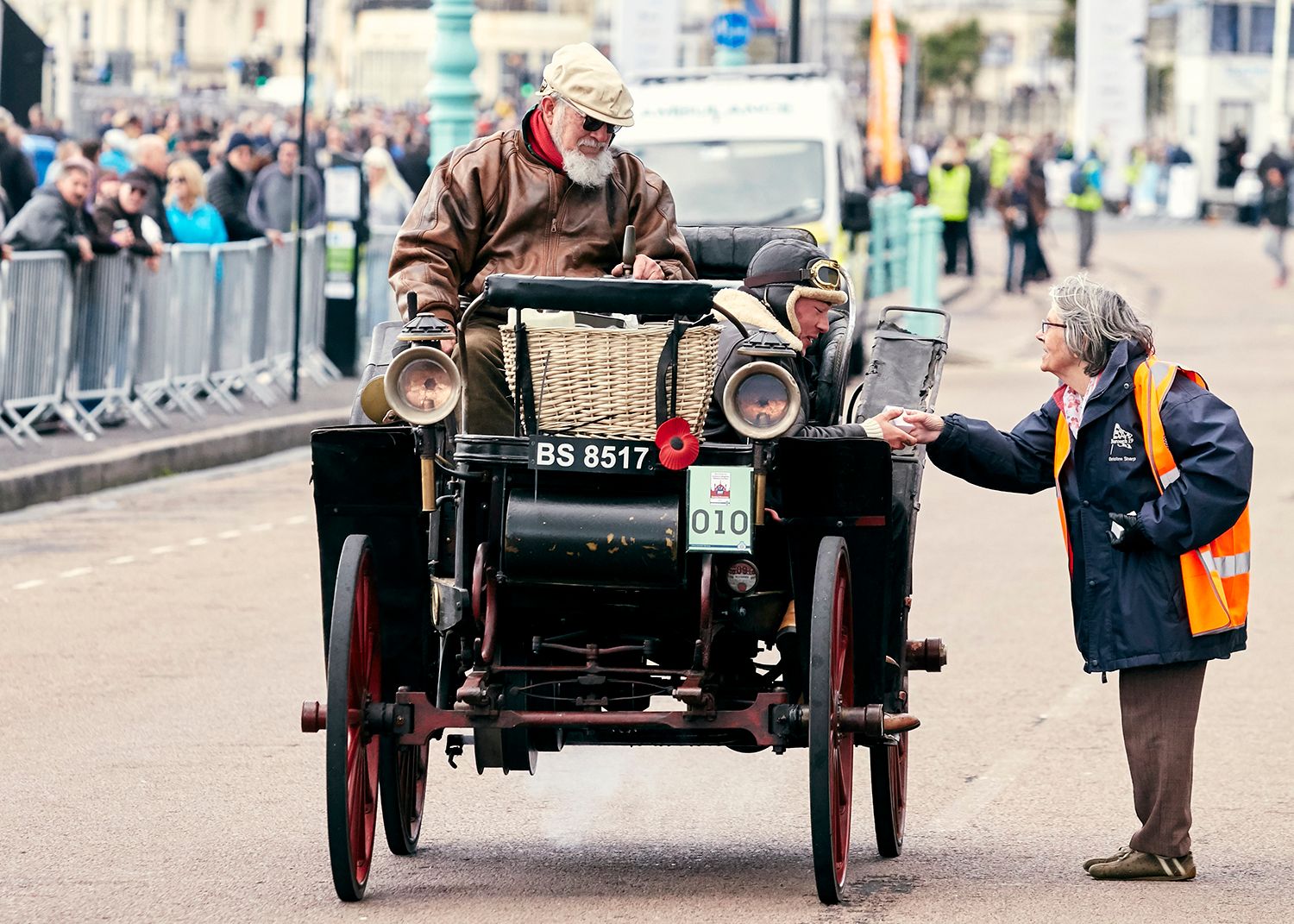 Bergmann Industriewerken were primarily vending machine manufacturers, but, for a few years, Theodore Bergmann's company also made motor cars. The first car, designed by Joseph Vollmer, was introduced in the final years of 1898. The early vehicles were called 'Bergmann and Vollmer', but in 1898 the model name changed to Orient Express. A friction-drive light car, the Liliput, followed in 1903, with the larger, Gaggenau model introduced in 1905. In 1907 production ceased, and Benz took over the Bergmann factory and used it for commercial vehicle production.
Bertrand et Cie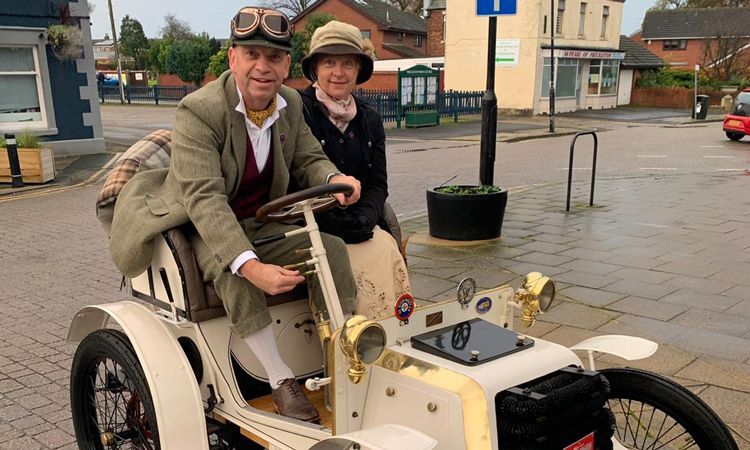 This short-lived company was founded on April 19th 1900 and applied for patents at the same time. The business was first registered at 198 Boulevard Pereire, and then by December 1900 was located at 148-150, Avenue Malakoff, Paris. The Bertrand company was one of a number of firms in the city that assembled its vehicles from components bought in from the main manufacturers: P. Dupressoir supplied the rear axles and De Dion Bouton supplied the engines and ignition in the early days; later, in 1901, there were also engines available from Aster and Buchet. The overall design of the vehicle with its belt driven transmission was specific to Bertrand. The company exhibited at the 'Salon de l'Automobile' held at the Grand Palais in January 1901, and three vehicles participated in the Paris to Berlin race (Tourist category), organised by the ACF, that summer. References from 1900 references indicate that a choice of engines was available, there were two engine speeds, belt driven transmission, and rear, inboard band brakes. The Grand Album Illustre, published at the very end of 1900, for distribution at the Paris Salon, and including information on new models for 1901, includes detailed specifications for the new season: there were to be a number of two and four seater vehicles available (with tonneau, spider, double-phaeton and delivery wagon bodywork) and a choice of 7hp Clement, 6.5hp, Aster, 4.5hp De Dion Bouton, and Buchet engines, along with a reverse gear and a revised rear axle. In June 1902 La France Automobile reviewed a Bertrand four-seater, giving details of several chassis-length options, a selection of eight different engines, ranging from 4 to 12hp, still with belt driven transmission. The company filed for insolvency on November 11th 1902.
Bolide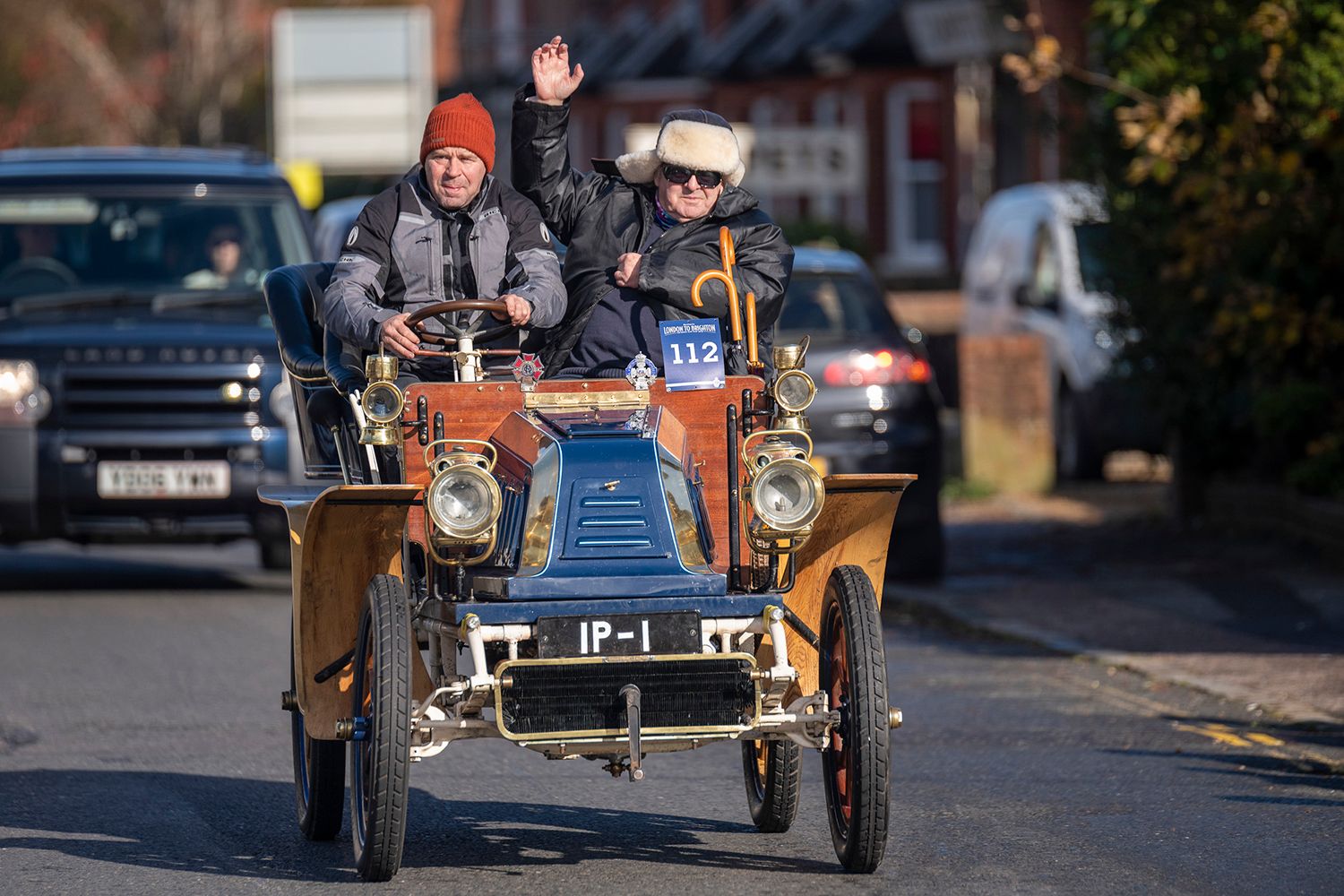 Bolide was the brand name given to motor vehicles that were distributed by Lefebvre, but the chassis, gearbox and axles were purchased by the company from Lacoste & Battmann. The latter, based in Paris, manufactured a large range of motor vehicle components that other companies purchased to support the assembly of their vehicles.
Bremer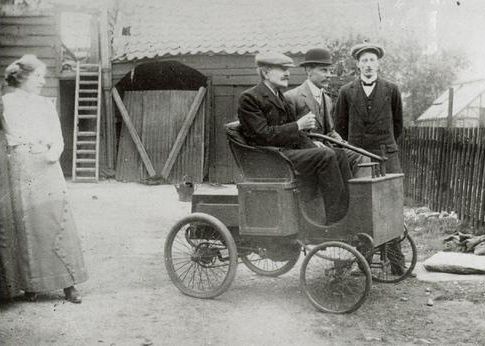 In 1892 gas-fitter and plumber Frederick Bremmer built what many believe to be the first four-wheeled motor car with an internal combustion engine in Britain. He made it for his own use and appeared to have no interest in going into commercial production, keeping it in his workshop in Connaught Road, Walthamstow. The Bremer Car was exhibited in 1912 in Britain's first motor museum, Edmund Dangerfield's museum in London's Oxford Street, and then at Crystal Palace, when the museum moved there. When the museum closed during the First World War, Frederick Bremer is reputed to have considered scrapping the vehicle, but fortunately he decided to keep it, and then donated it to the Vestry House Museum in 1933. It has remained there ever since. Following restoration in 1962 the Bremer Car took part in the Veteran Car Run in 1963, '64 and '65. Although it failed to finish in 1963 and '64, this unique machine finally made it all the way to Brighton in 1965.
Brennan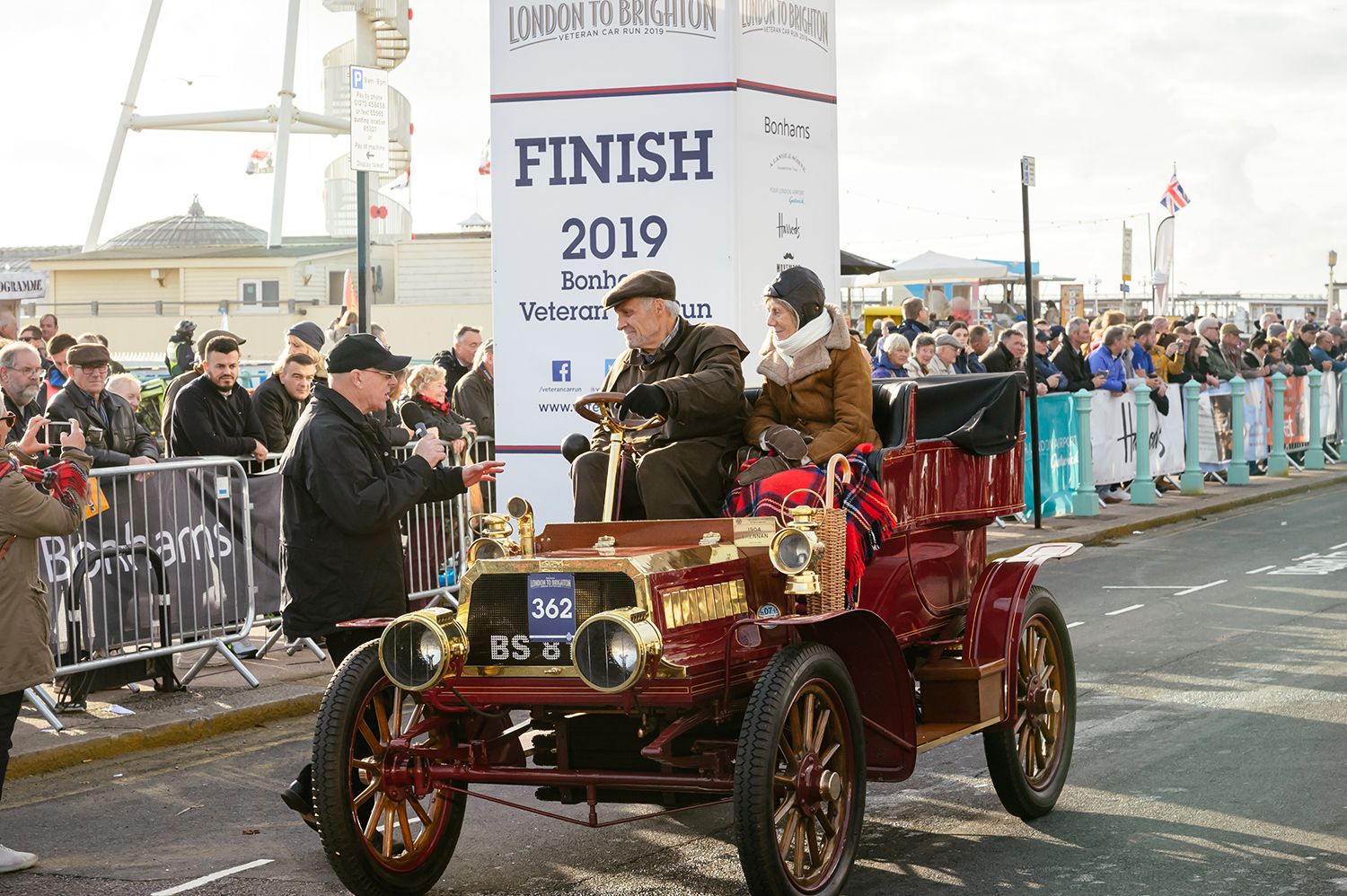 Brennan Motor Manufacturing Company of Syracuse, New York, USA was initially a manufacturer of automobile engines. For a brief period from 1902 to 1908, the company produced the Brennan automobile, but then concentrated solely on engine production again, building car engines and marine engines until 1972.
Brown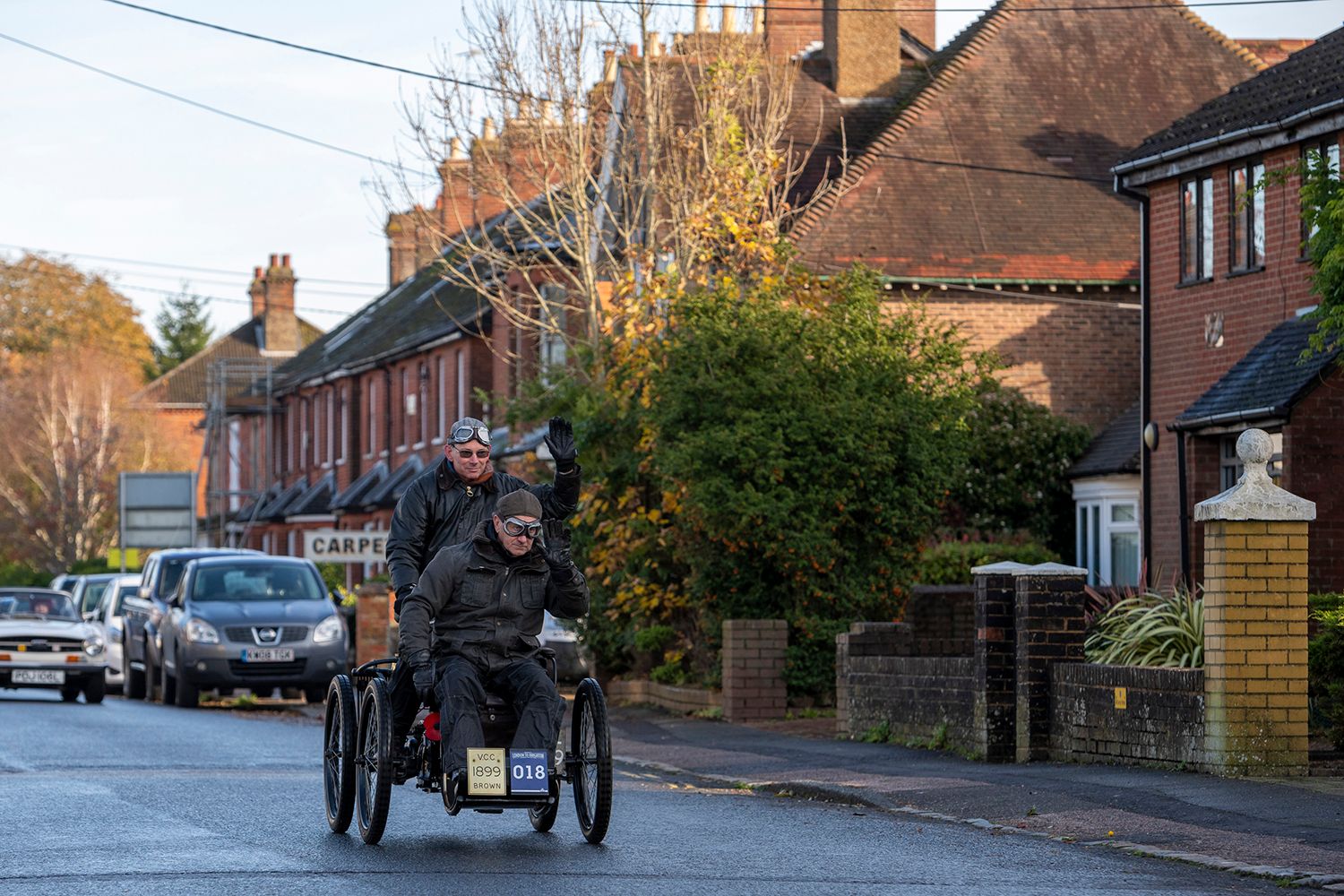 Brown Brothers of Great Eastern Street, London - best known for cycling and motoring accessories - introduced the Brown Quadricycle in 1899. Customers could buy a fully-assembled version or buy the components for self-assembly. Brown Brothers also offered a tricycle version and a model which could be converted to use a single front wheel or a twin front wheel assembly.