03 Oct 2023
Trailblazers gear up for annual London to Brighton celebration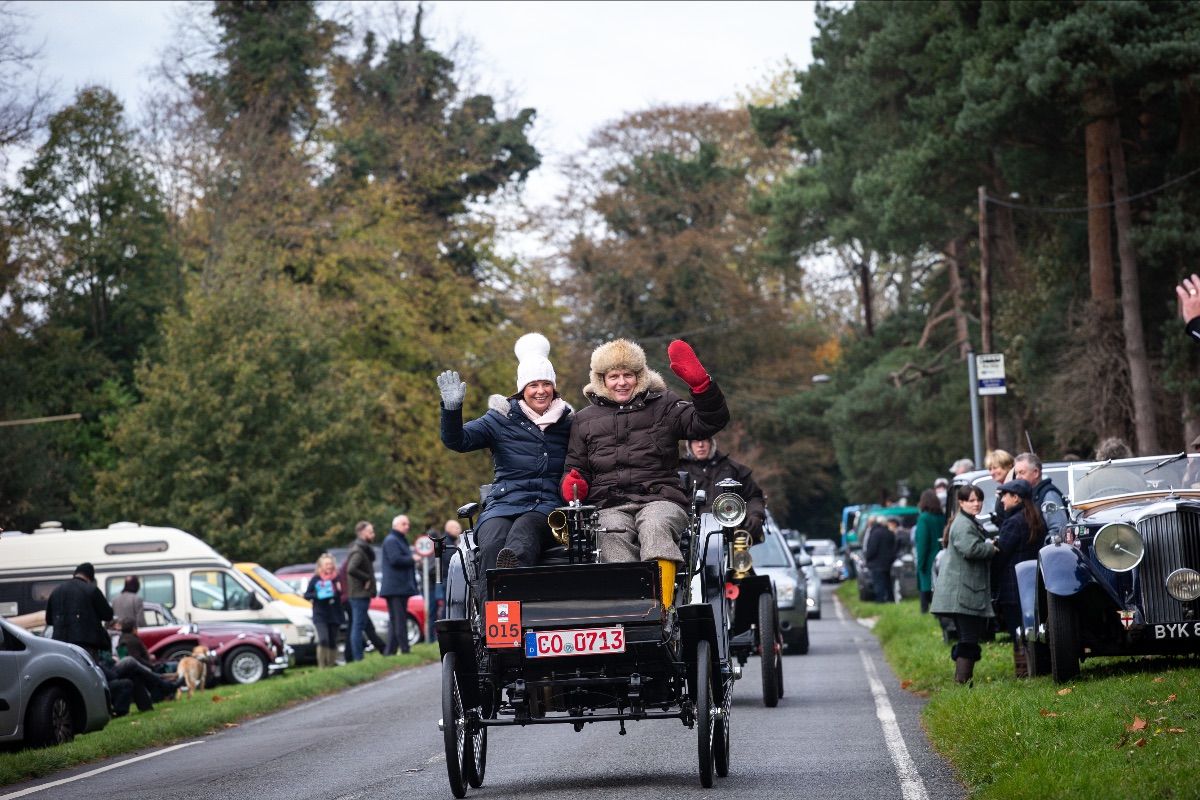 This year's RM Sotheby's London to Brighton Veteran Car Run (5 November) is attracting terrific interest from around the globe with more than 400 entries already received by the Royal Automobile Club, curators of the world's longest running motoring event.

While the bulk of those already entered come from the UK, Europe and the Channel Islands, many of the extraordinary early cars have come from much further afield. Among the 90+ strong international contingent are entries from Australia, Hong Kong and Canada as well as no fewer than 25 from the United States.

Scores of different makes are represented, too, from the familiar – such as Ford, Renault and Vauxhall – to the forgotten, such as Peerless, Gladiator, Rochet and Vulcan. Some such as the amazing 1893 Salvesen Steam Car are one-off creations, others such as the 1899 Vallée and 1903 Maxim are believed to be sole driving survivors of their respective bygone marques.

A second of Henri Vallée's early creations does still exist on static, non-working display in the Museum of Le Mans – the location where they were originally built several decades before the advent of the city's famous 24-hour race.

Like so many of the pioneering cars from the period, the Maxim was the automotive aspiration of an established engineering company keen to exploit the emerging potential of motorised transport. It was manufactured by the Maxim Gun Company (of Vickers machine gun fame) in London's Hatton Garden. Despite its well-conceived ambition, Maxim never produced a car after 1905 by which time Vallée had also reverted to manufacturing motorcycles before winding down.

Indeed, every car entered on the historic Run comes with a fascinating history… none more so than the oldest vehicle which will be among the first to leave Hyde Park. It is an 1892 Type 3 Peugeot coming from the Museo dell'Automobile di Torino and is believed to be the very first car to drive on Italian soil. With a rear-mounted 565cc V2 engine producing a heady 2bhp, it boasts a top speed of around 20mph.

Two other notable cars with stories to tell are the illustrious Darracq and Spyker which starred in the 1953 BAFTA-winning film Genevieve. Marking the much-loved film's 70th anniversary, both are being honoured on this year's London to Brighton.

Like the pair of movie star cars, the majority of those on the 2023 entry are petrol powered – some now running on carbon-neutral fuels. The impressive list, however, also includes several electric vehicles and a smattering of steam-powered machines. There will be three- and four-wheeled cars, some with nautical-style tillers and some with steering wheels...

Underlining the variety, highlights include the aforementioned coal-fired 1896 Salvesen steam car, which looks more like an early locomotive than a car, and the ever-popular 1901 Pope Waverley electric car from the Harrods stable.

All will leave Hyde Park as dawn breaks on Sunday 5 November and hope to reach Brighton's Madeira Drive before 4.30pm to gain a finisher's medal. Not all will make it, though, with mechanical breakdowns always being part and parcel of the epic trip.

Although entries have officially closed, the organisers always keep a small allocation of slots for those making last minute plans to join those on the road from London to Brighton.