30 Nov 2020
Toasting a new partnership with John Dewar and Sons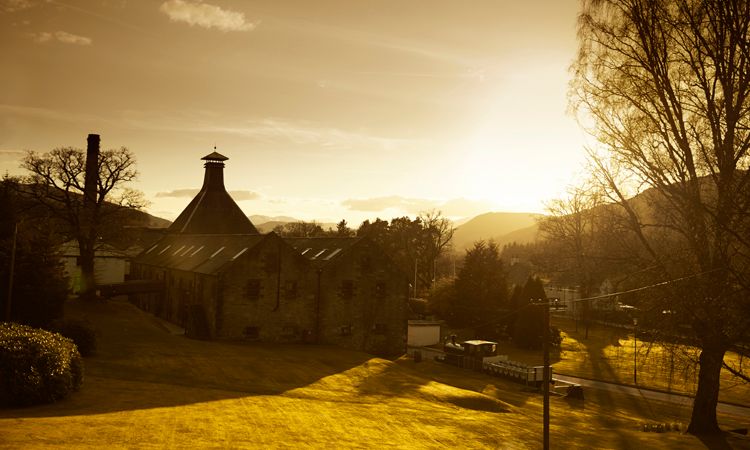 We are toasting a notable new partnership with John Dewar and Sons – one of the most famous names in Scotch whisky – with a delicious Golden Dram cocktail from its renowned single malt ABERFELDY®.
Aberfeldy Distillery was built by John Dewar's sons in 1898, nestled within a lush valley in the foothills of the Central Highlands of Scotland. Known as the 'Golden Dram', the distillery's water source is the famous Pitilie Burn, renowned locally for its water quality and famed for its deposits of alluvial gold. Time-honoured techniques, such as longer fermentation, conjure rare honeyed notes - key to the signature sweetness of Aberfeldy's malts.
The Aberfeldy Golden Dram is a simple twist on the classic old fashioned and is perfect for the festive season, with local honey accentuating the honeyed richness of Aberfeldy 12 year old whisky. See Dewar's Aberfeldy Distillery Brand Ambassador, Gary Ross, creating one here.
Over the last three years Aberfeldy has been connecting bartenders and local beekeepers and planting for bees, as part of its global 'Barrels and Bees' initiative. Honeybees are responsible for pollinating 1/3 of the food we eat, and they're on the decline; Aberfeldy Barrels and Bees is seeking to actively raise awareness of this and support the local bee community and there's a lot you can do from home to help too!
Start buying raw honey from your local beekeepers, spread it on toast, or why not make a cocktail with it! Stir whisky and honey syrup together in an Old Fashioned (honey syrup = 2 parts honey to 1 part water), or combine a fruity whisky like Aberfeldy 12 with honey syrup and chilled chamomile tea over ice for a refreshing take on the highball.
Plant for pollinators! Whatever space you have - from window boxes to patios, rooftops to gardens - everyone can do their part. Spring is round the corner so start planting those spring bulbs.
To take advantage of your very own exclusive discount on a bottle of single malt ABERFELDY® for the festive period, visit the Dewar's shop online here or just enter VETERANCAR at the checkout.
Sláinte!