08 Oct 2021
Famous Face Friday: Sir Stirling Moss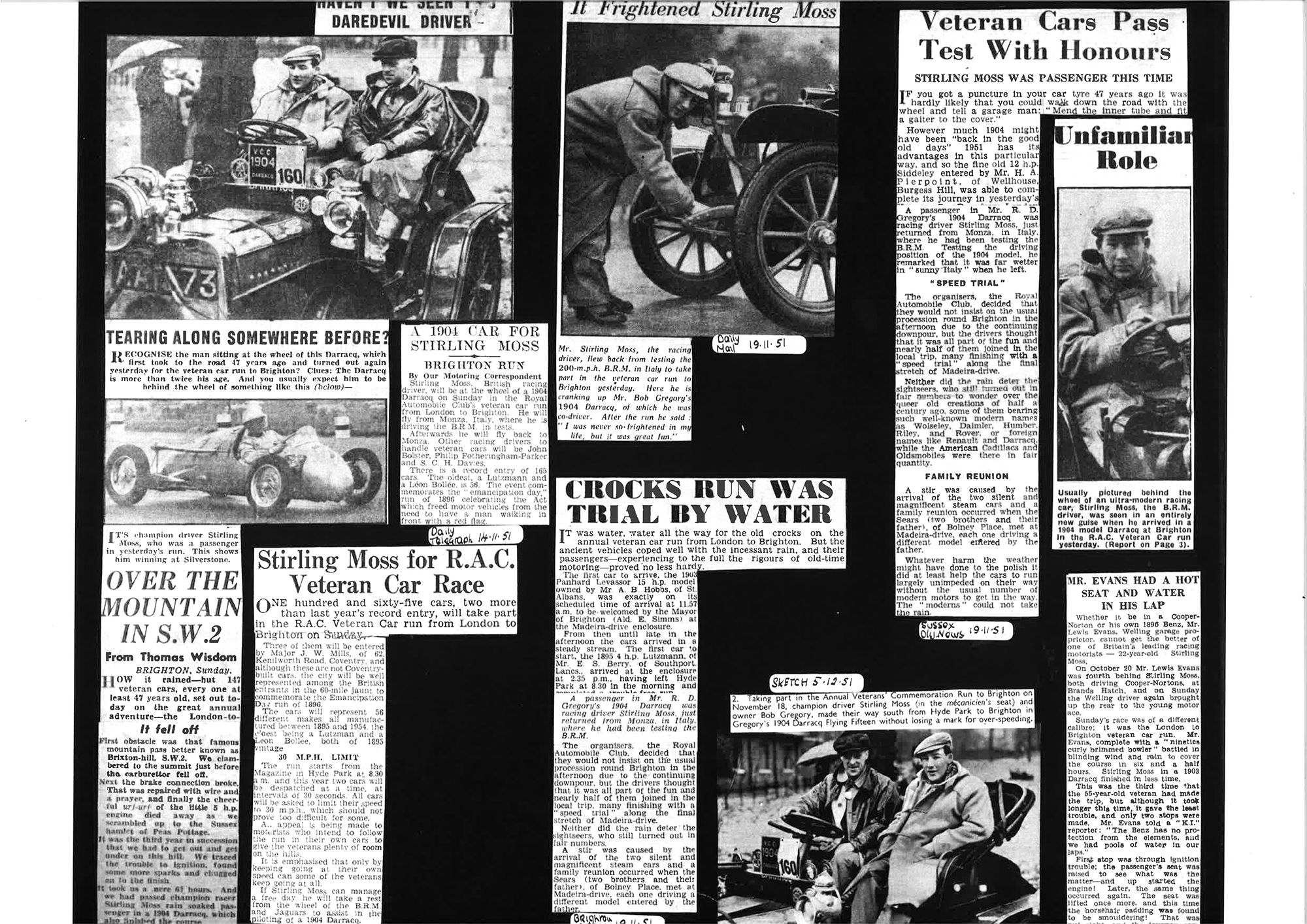 This spread from Sir Stirling Moss's personal scrapbook shows media coverage from his first-ever participation in the Veteran Car Run, in 1951. He flew over from Italy - where he was testing the 200mph BRM - for the occasion, to join Bob Gregory on his 1904 Darracq.
He commented afterwards "I was never so frightened in all my life. But it was fun!"
The legendary racing driver subsequently took part in the Run on several occasions over the following six decades.
When preparing for the 2012 Run, Sir Stirilng said: "Everybody leads such a hectic life these days that it's nice to relax the pace every so often. My wife and I are very much looking forward to a gentle trip down to Brighton at no more than 20 miles an hour! However, even at that moderate pace it still takes a lot of skill and concentration to steer one of these old cars to the finish. At least there will be little chance of my being stopped by a police officer and asked: 'Who do you think you are, Stirling Moss?'"