30 May 2023
Driving through the alphabet - 'D'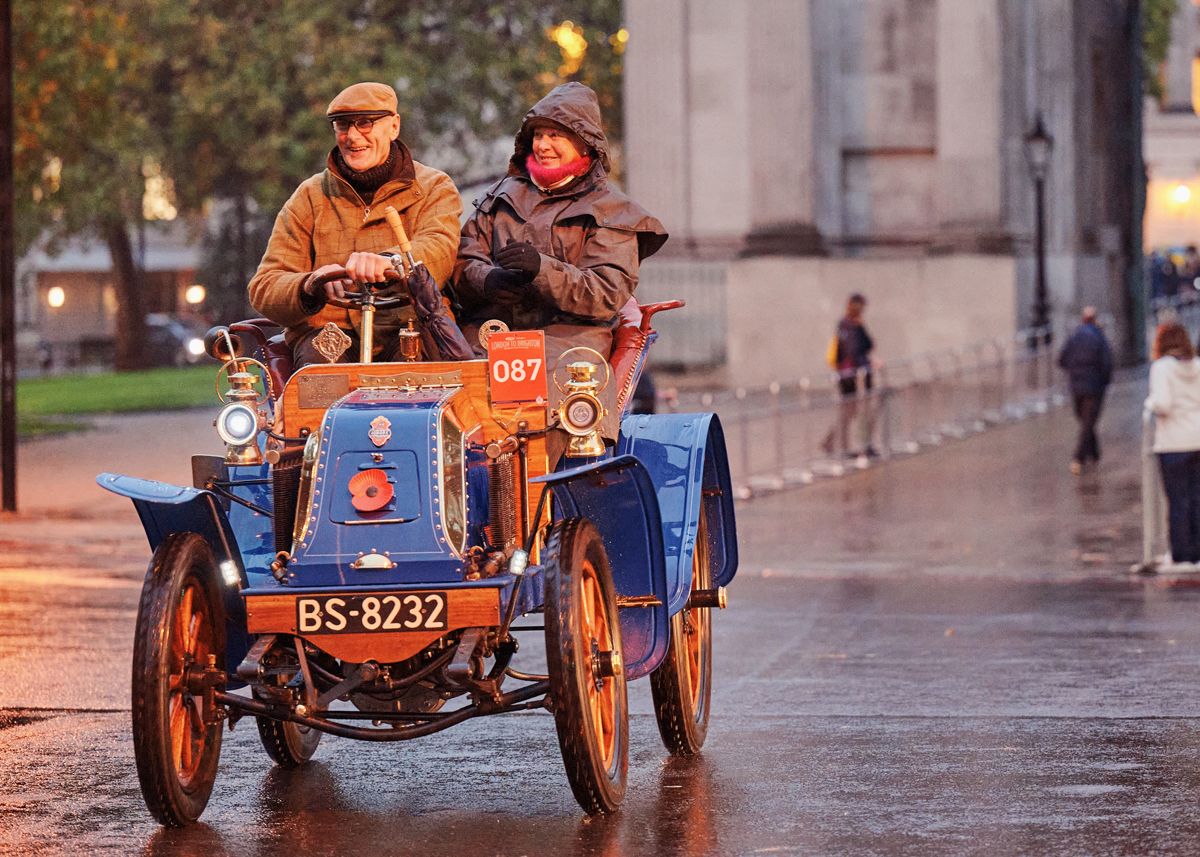 Daimler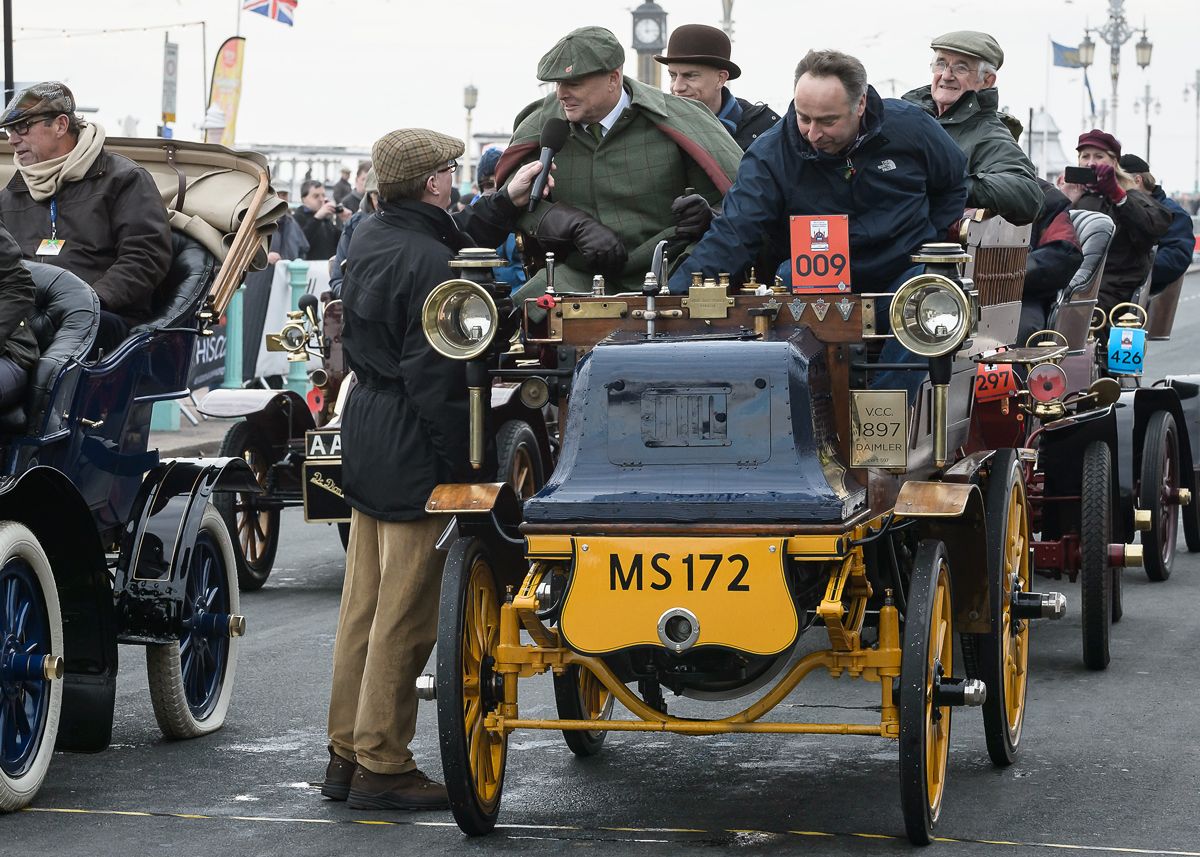 Gottlieb Daimler, born in 1834, was at the forefront of the development of single cylinder petrol engines, and in conjunction with Wilhelm Maybach, the first experimental vehicle was tested in 1886. By 1889 a V-twin engine of 565cc had been installed in tubular steel frame with steel wheels which was exhibited at the 1889 Paris World's Fair. The Daimler Motoren Gesellschaft was formed in 1890 and over the next seven years the design of a vertical, twin cylinder engine evolved for use in rail cars and motorboats, assisted by Maybach's invention of the spray carburettor. The Daimler-designed engines were the basis for the engines produced by Panhard Levassor and they were also used in the early Peugeot. During 1891, Richard Simms acquired a licence to sell Daimler engines in Great Britain, which led to Harry Lawson acquiring manufacturing rights in 1895. The first British-made Daimler was on the road at the end of 1897, although French-made engines were initially installed. Early machines with tiller steering and full elliptic springs were made in small numbers, as the company experienced a lack of investment and poor management. A new range appeared in 1902 with 8hp, twin cylinder vehicles, as well as 12, 16 and 22hp four-cylinder options. The company enjoyed royal patronage from Edward VII and underlined its desire for premium market in positioning in 1904 with the launch of a 5.7 litre 28/36hp model.
Darracq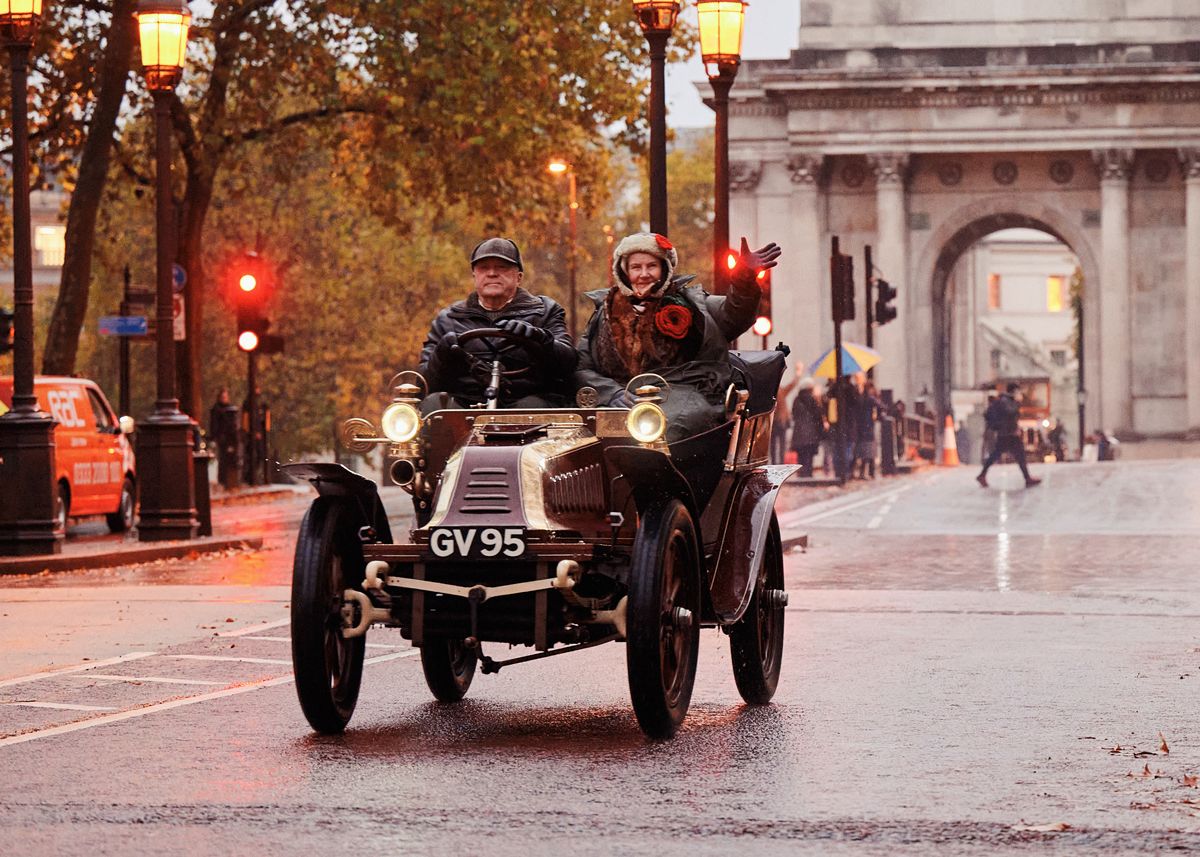 Alexandre Darracq (1855–1931) became a prominent and successful bicycle manufacturer following his decision to create a partnership with Jean Aucoc to make Gladiator-branded cycles in 1891 at a factory in north-east Paris in Pré-Saint-Gervais, France. In 1896, a British consortium that included Ernest T. Hooley, M.D. Rucker, H.H. Lawson and Harvey du Cros purchased Darracq's company, which led to him building a new factory called the Perfecta works, in Suresnes, where he manufactured a wide range of cycle components as well as four-wheeled cars under licence from Léon Bollée. Following Paul Ribeyrolles's arrival at the company in 1900, a light car was produced with a 6.5hp, single cylinder engine, 3-speed gearbox and shaft drive. Two- and four-cylinder cars were added to the range in 1903, and in 1904, and pressed steel frames were adopted. Darracq had a long involvement with motor racing, which established both a healthy profile and a very profitable business.
De Dietrich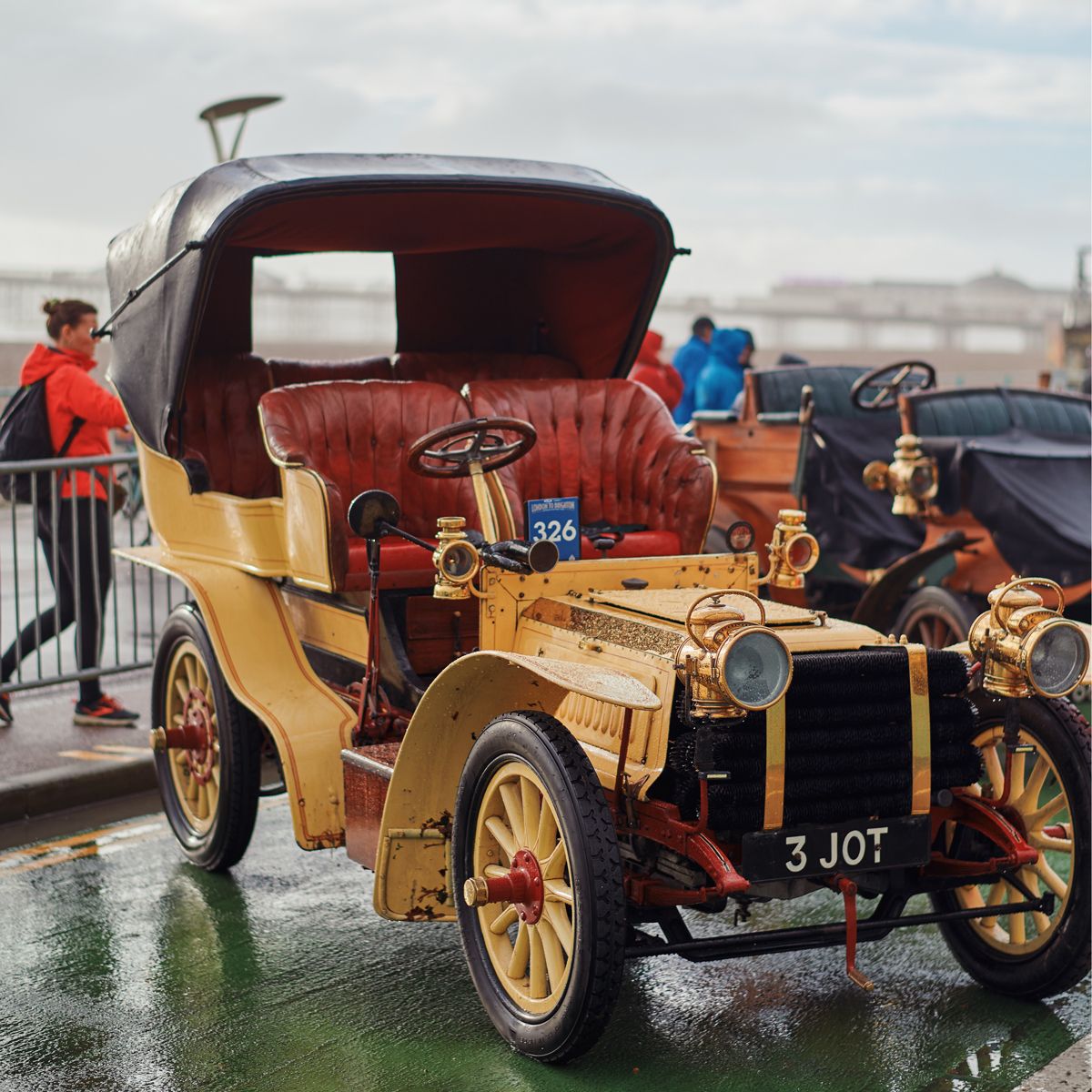 The De Turkheim family became involved in the Lorraine-based De Dietrich ironworks business in 1806, following which large factories were established in both French and German territory. Both the French and the German parts of the business initially made cars and commercial vehicles under licence from Amédée Bollée in 1897 with tube ignition and a complex transmission system involving primary belt drive and final drive by two sets of bevels.
The French concern began production of the Turcat-Méry, with its two- and four-cylinder engine options, tubular radiators, flitch plate frames, and chain drive. The German business, at its Niederbronn factory, initially made a version of the single cylinder, belt-driven Belgian Vivinus under licence, before Ettore Bugatti arrived to design a four-cylinder, chain-driven car. There were two engine sizes: a 5305cc unit, variously called 20hp or 24hp, and a 7430cc, 24hp option. After Bugatti left the company in 1904, no further cars were made in Niederbronn.
De Dion Bouton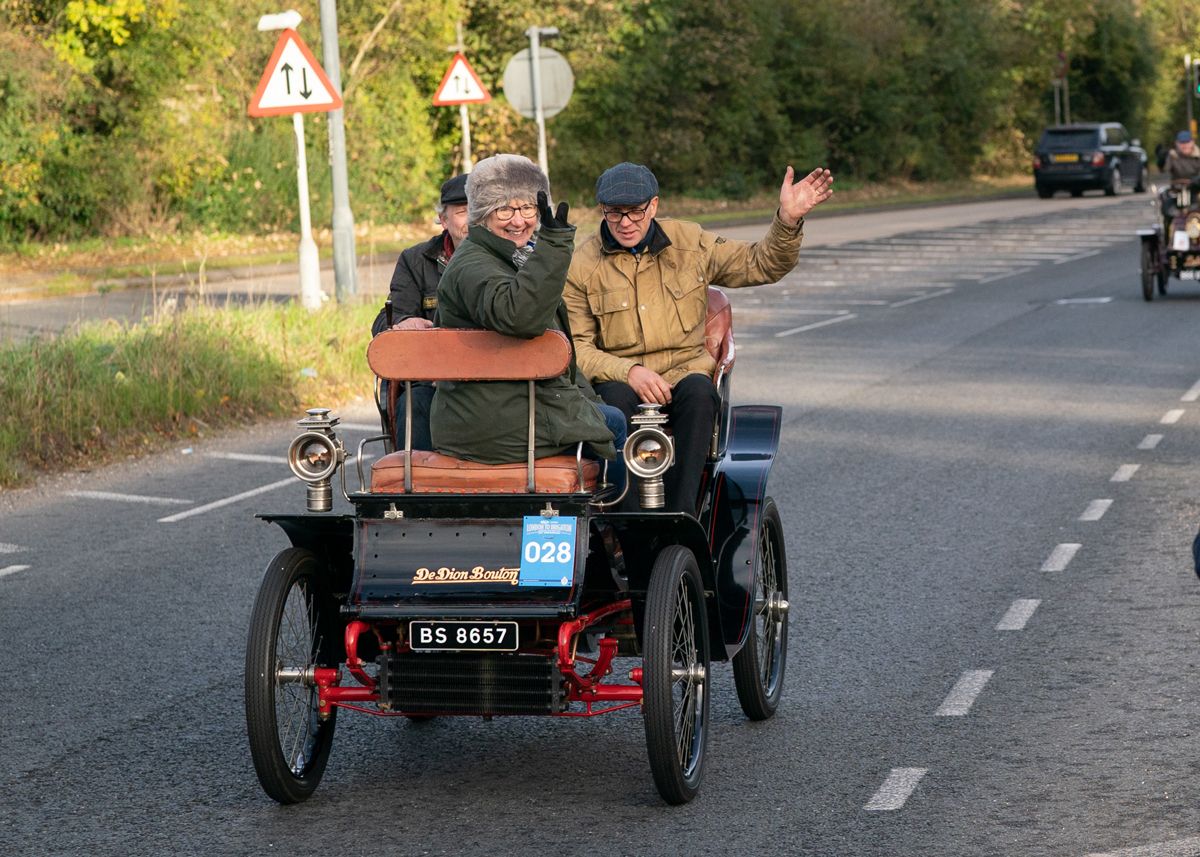 The partnership between the Comte de Dion, Georges Bouton and Charles Trépardoux was forged in the summer of 1882, leading to the production of a wide range of steam vehicles. Motor tricycles and quadricycles followed, and by 1900, ensconced in new premises on the banks of the Seine in Puteaux, France, De Dion Bouton was comfortably the largest producer of compact, lightweight, high-revving single cylinder engines, which it supplied to many other manufacturers. Rear-engined, two-seater voiturettes were launched in 1899, followed by front-engined vehicles in 1901 that were equipped with increasingly more powerful engines, as passenger capacity expanded, including two twin cylinder options from 1903. The use of expanding clutch gearboxes and Cardan shaft transmission was consistent across all models.
Decauville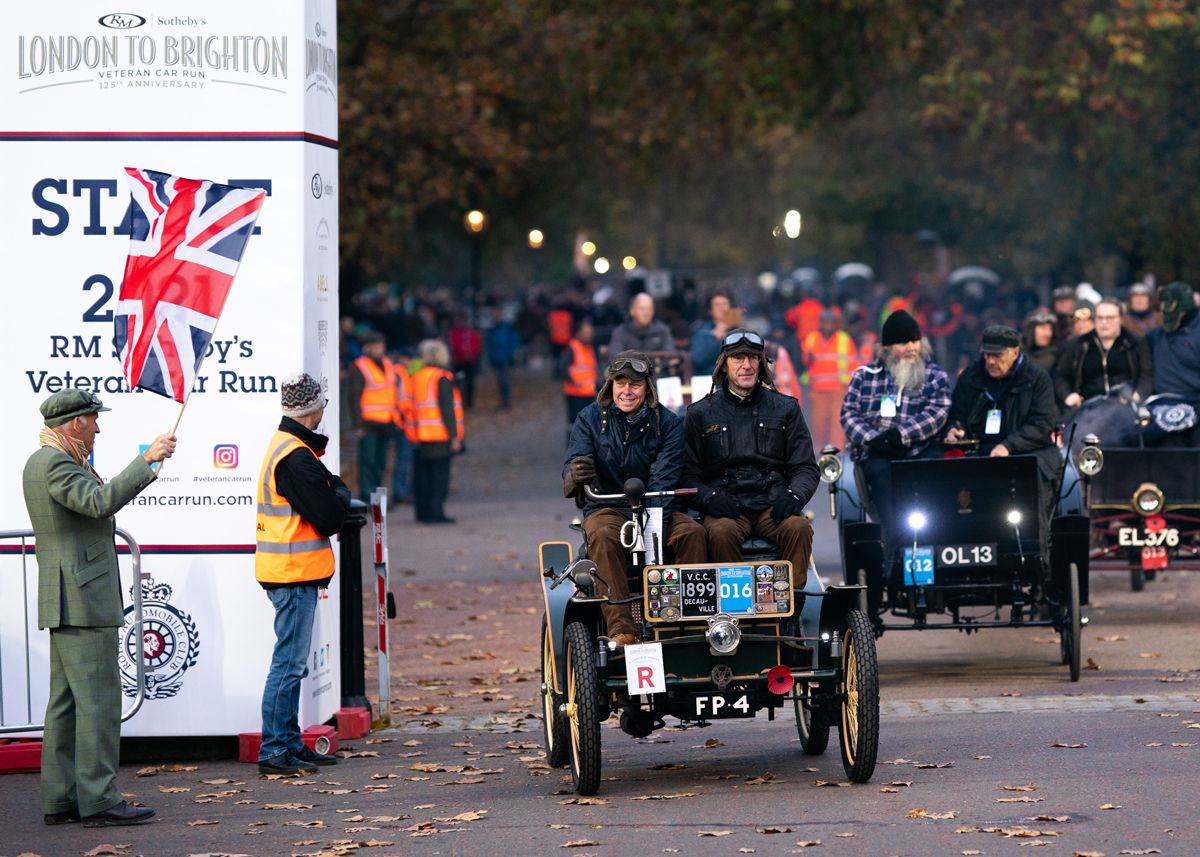 The Decauville company was based at Seine-et-Oise, France, and in 1898 it produced a small tubular-framed car powered by two 1.75hp De Dion Bouton engines on the same crankcase mounted under the seat, with a two-speed gearbox, called a voiturelle. The front suspension was independent, by a transverse spring and sliding pillars, and was the first known example of ifs on a petrol-engined car. There was no rear suspension. By 1899, a water-cooled engine of 5hp had been installed, along with rear suspension and a three-speed gearbox. For 1900, an 8hp in-line twin, 1416cc engine was placed in the front, with a round bonnet and dashboard radiator, and now there was a four-speed gearbox. This was followed by a model with a 2090cc, twin cylinder engine with a fully floating rear axle that achieved prominence because Henry Royce used several design features in his first Royce car of 1904. Thereafter the company focused on twin cylinder 12/14hp and larger four-cylinder vehicles.
Deckert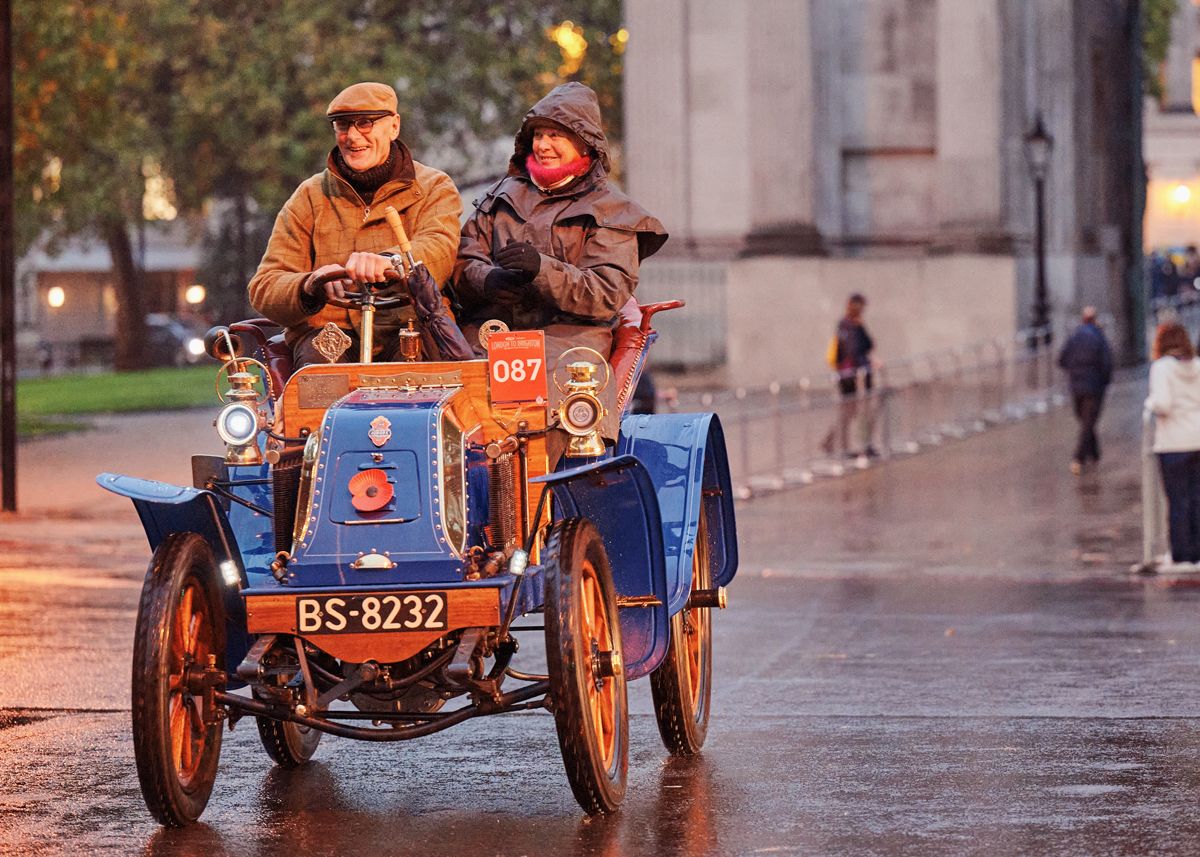 Henri Deckert, based in Paris, initially promoted his business in the 1890s as 'Transformation de Moteurs'. He had a significant involvement in the development of power units for racing tricycles and quadricycles. He did this by increasing the size of the cylinder bore, or by lengthening the stroke of standard engines. The advertising literature indicates that from 1902 he variously produced 6hp single cylinder vehicles, twin cylinder cars of 12hp and 16hp, as well as a 20hp four-cylinder machine. Only one 6hp model is known to survive, and it is possible that Deckert re-badged or upgraded vehicles that were substantially made by companies such as Lacoste & Battmann or Malicet & Blin.
Delahaye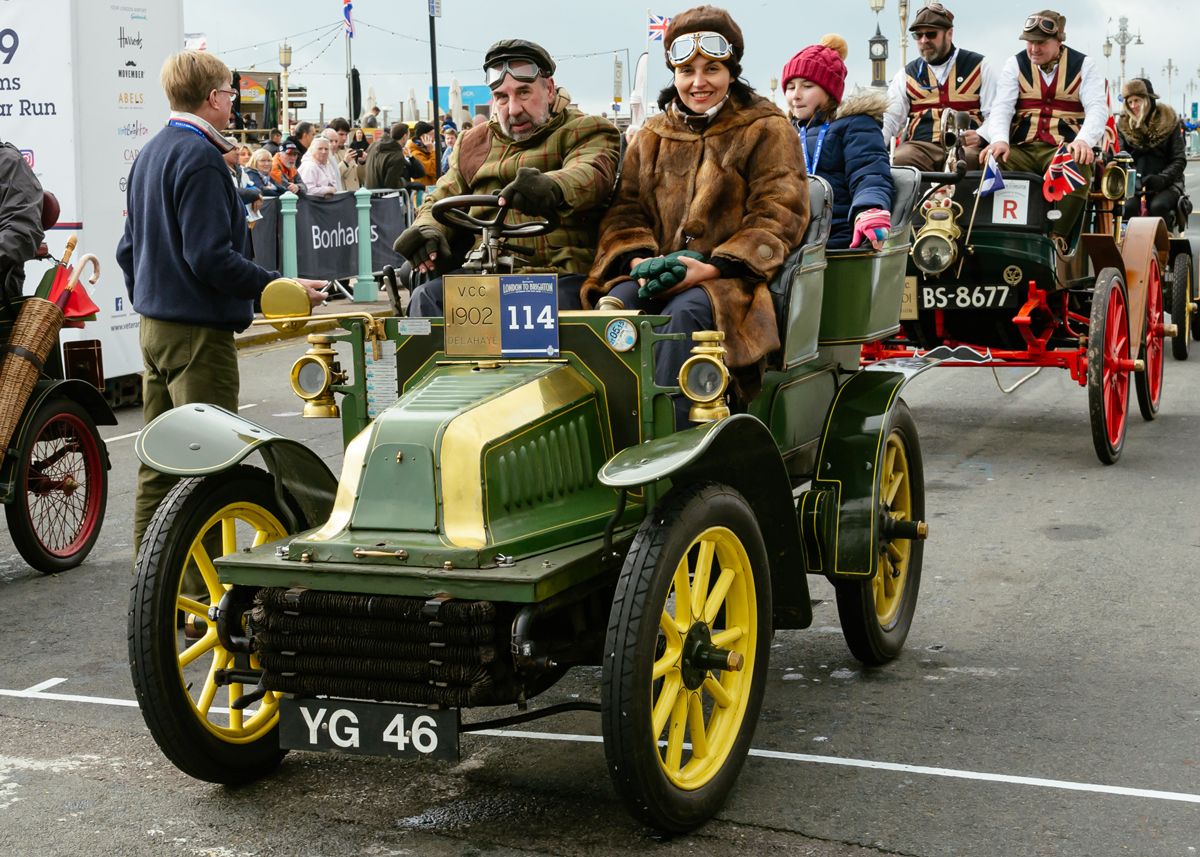 Emile Delahaye began manufacturing motor cars on a limited scale in the mid-1890s in Tours, France, and participated in the 1896 Paris-Marseille-Paris race in 1896. The vehicle he used had certain characteristics of an early Benz, but the steel frame was tubular, and the tyres were pneumatic. Léon Desmaris and Georges Morane bought the business in 1897, and gradually moved the production to Paris. Delahaye's 6hp Type 0 was replaced with the Type OA in 1901, and there were Types 6, 7, and 8, each with horizontal engines. In 1902, a vertical twin appeared, with a 12hp, 2194cc engine, and thereafter there were numerous engine upgrades, revised chassis lengths, and transmission arrangements. In 1904, it was possible to buy a 5320cc, four-cylinder model.
Delaugère et Clayette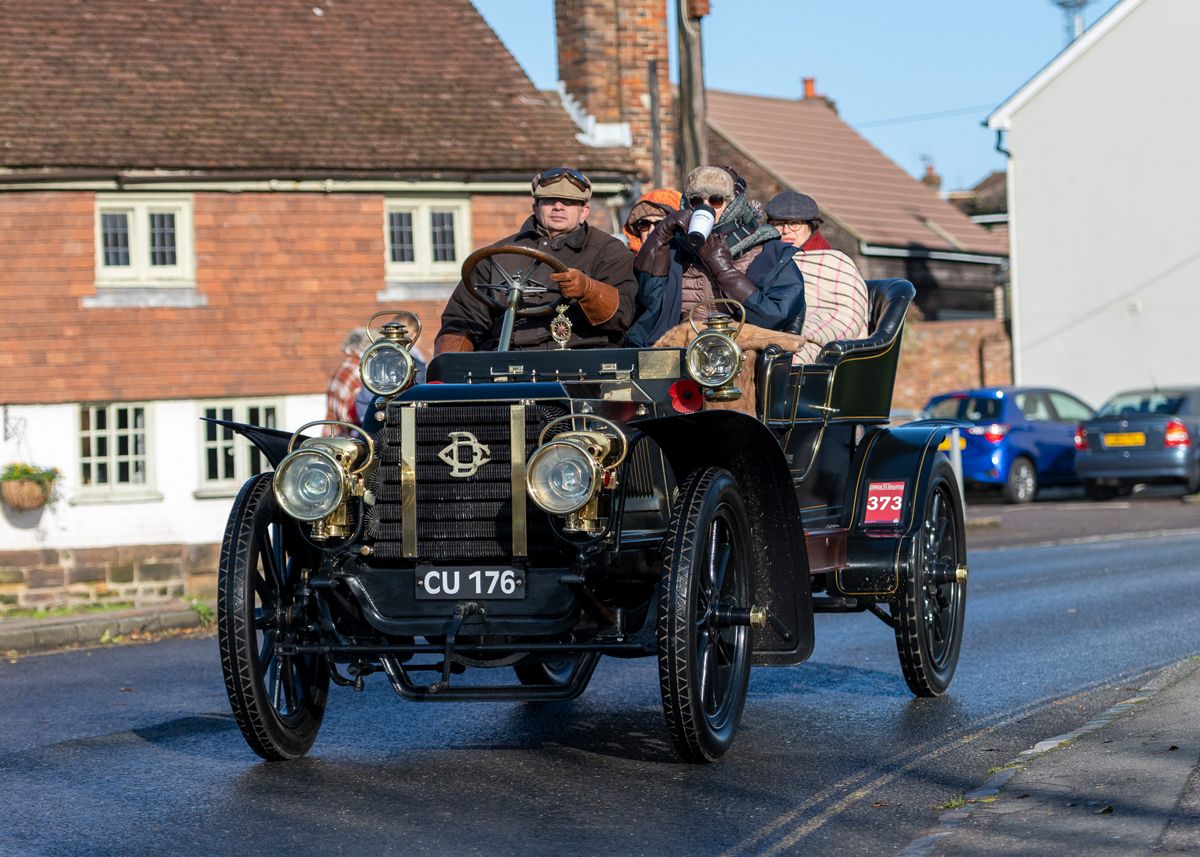 In 1904, Maurice Clayette joined the company of Delaugère, situated in Orleans, France, who were a long-standing family of carriage and wagon makers. The founder's son and a great-nephew had built a three-wheeled car in 1898, and a four-wheeled one in 1900. This used a De Dion Bouton engine, but by 1901 Delaugère built its own two-cylinder engines, and, by 1902, four-cylinder engines. The cars were along Panhard lines, with automatic inlet valves and double chain drive. The 20hp four-cylinder cars had a four-speed gearbox.
Delin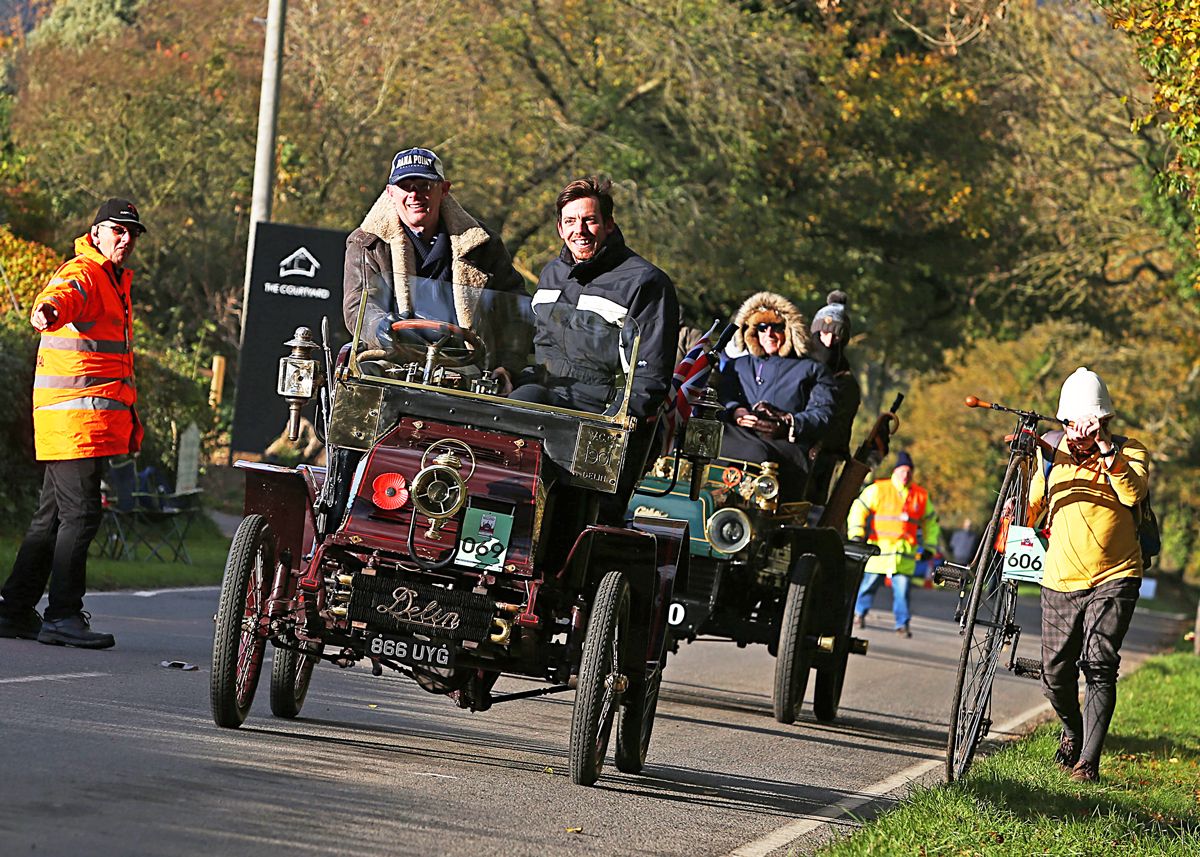 Under the trade name of Derby, J. Delin developed a successful bicycle manufacturing operation in Louvain, Belgium, which led to the production of a motorcar in 1899. This was shown at the Brussels Exposition of 1899, and had a Loyal flat-twin engine, which Delin was making under licence. In 1900, he exhibited a light voiturette with a similar appearance to a Parisienne Victoria combination, as well as a tricycle and a motorcycle. In 1901 a two-seater voiturette with a 2.5hp engine and vertical steering column, a four-seater motor car and a delivery van (both with 4hp engines) appeared, as well as a four-seater tonneau with an 8hp engine, all of which had inclined steering columns. Delin found it difficult to compete with the higher volume, lower-priced manufacturers, and the company closed in 1902.
Dennis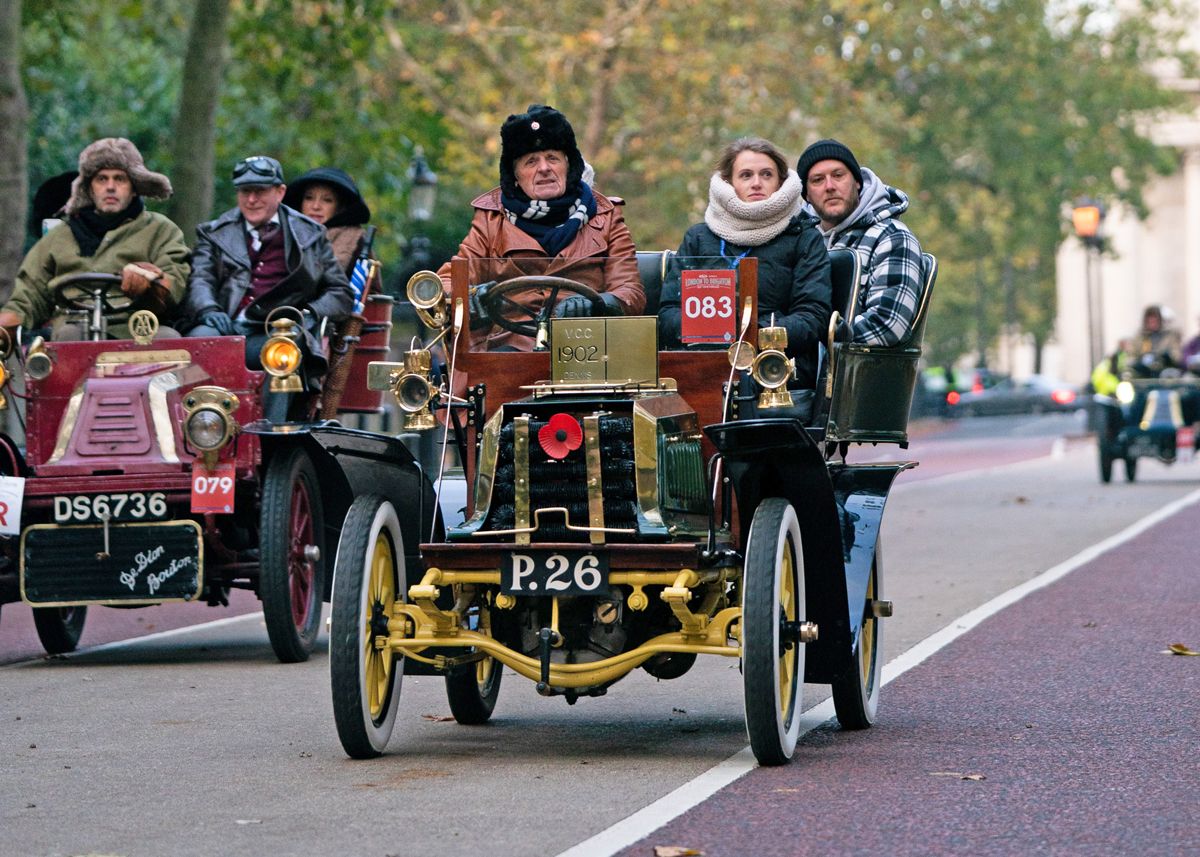 John and Raymond Dennis manufactured 'Speed King' bicycles initially, and then turned their attention, in 1899, to motor tricycles and quadricycles, and then Dennis-branded motor cars from 1901. The Dennis company, despite its expressed focus on technical development, procured its chassis in complete form from Lacoste & Battmann. Along with Speedwell and Brush, it was one of the earliest adopters of complete vehicles from Paris that it simply re-badged. The company offered a single cylinder shaft-driven vehicle with a De Dion Bouton engine of 8hp, and from 1903 there was a twin cylinder 12-14hp option, or the larger, four cylinder 16-20hp model, both made by Aster. Dennis cars from 1904 were characterised by their overhead worm-drive transmission.