22 Mar 2023
The charm of the past...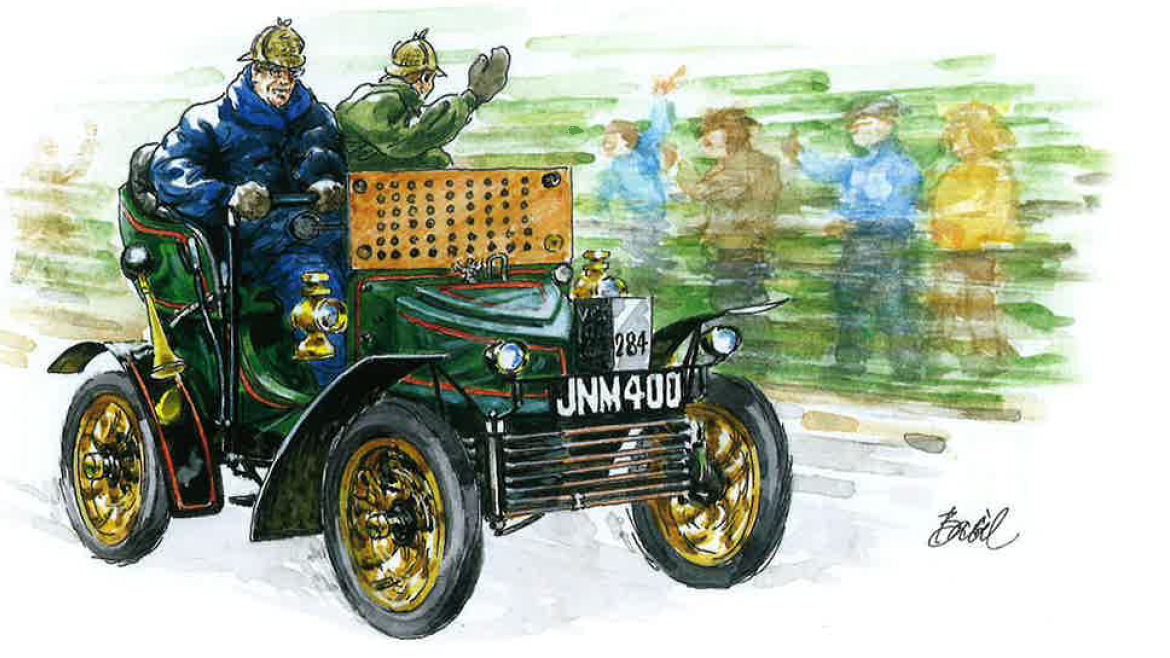 The entry list in the 2003 Veteran Car Run programme featured a lovely selection of illustrations by motoring artist Basil Smith. Basil Smith was born in Hove and was a student at the Brighton School of Art. Much of his career was spent producing advertising illustrations for London agencies, though he also painted local Brighton scenes and produced wildlife and plant studies. He also illustrated books such as 'Graham Hill's Motor Racing Book', and produced the artwork for the Brighton Speed Trials. This prolific and talented artist - who normally signed his work simply 'Basil' - died in Brighton in February 2010.
We are delighted that several of the cars depicted by Basil Smith still take part in the Veteran Car Run to this day. JNM 400 is Vauxhall Motors' 1904 Vauxhall, AD 91 is Henry Lawson's 1903 MMC and ST 52 is the Hacking family's 1902 Arrol-Johnston. We look forward to seeing them out on the journey from London to Brighton for many years to come!