29 Sep 2021
Autocar Archive: The 1928 Run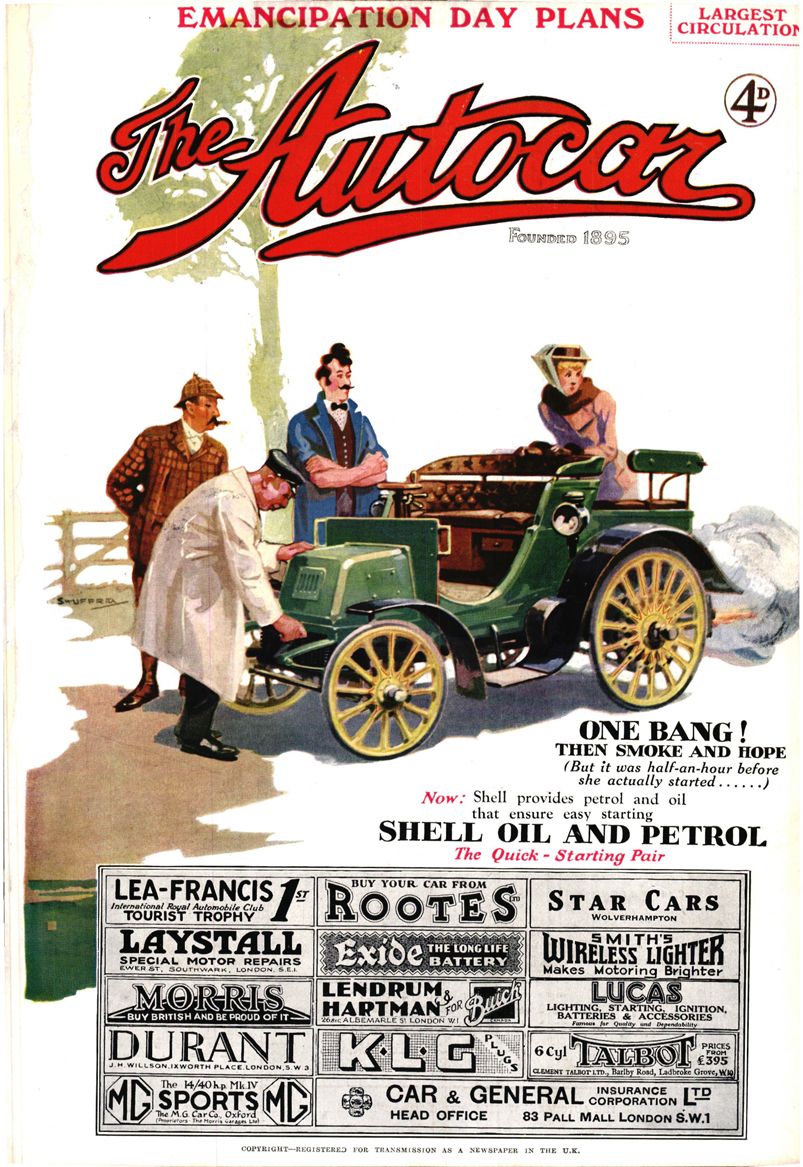 On 16 November 1928, The Autocar published a comprehensive preview of the Annual Commemoration and International Demonstration Run of Veteran Vehicles from London to Brighton - which the magazine was organising to mark the 32nd anniversary of the Emancipation Run.
The magazine's editor commented that the vehicles taking part were "such sturdy little things", in spite of the fact that one of them was "no less than thirty-seven years old" and noted that "It would occur to few car builders today to claim that their current productions would be running thirty-seven years hence." We wonder what he would have said had he been told that some of those very same 'sturdy little things' would be making the same journey 94 years later!
As you look through the entry list, you'll spot some wonderful stories encapsulated in just a few words. For example:
C R Wason's 1903 De Dion (a mere 'baby' of the event, at just 25 years old) had been in daily use until 1927 and still bore one of its original tyres. It was bettered by A Hollands' 1900 Benz, which still bore BOTH of its original front tyres.
Henry Butterfield's 1902 Daimler had been in storage for some years but had previously been used in military and recruiting work in the Great War.
V Ballardini's 1902 De Dion Bouton covered-in-van was still hard at work in daily use for 12 hours each day, as was Douglas Copley's 1989 Daimler, which was in 'almost daily use, delivering petrol in tins' for the Waggon and Horses Filling Station in Birmingham.
General Motors Ltd. had entered a 1903 Oldsmobile which had been found on a dump heap in Manchester, bought for £5 and 'put in running order at very little expense'.
E F Richardson's 1903 De Dion Bouton had averaged 15-16mph each way on a 200 mile return journey from Lewes in Sussex to Crediton in Devon - and achieved remarkable 40mpg!
Richard Shuttleworth entered the 1897 Panhard Levassor which once belonged to Lord Rothschild, and which had finished 3rd in the 1898 Paris-Amsterdam race. King Edward V11 rode in the car at Ascot.
These pages have been brought to us by Autocar, which is currently scanning all 700,000+ of its pages from 126 years of issues, for a digital archive which will become available later this year.